Hello again, Peeps! We are on another bank holiday, thanks to Charlie King Three and his coronation!
Have you got your drink ready?
If we were having chai, I'd start by telling you about school. It was another four-day week. Sometimes I think I could get used to them, but I am more exhausted at the end, as we are trying to make up for the time we weren't in on Monday! Plus, I think the children have been quite thrown by it, too. Still, we had another fun week, learning about fruit and vegetables, and the children made fruit kebabs, did still life fruit painting, and were outside planting veg, too!
If we were having chai, I'd tell you I had to take Lil Princess to the first in a series of 10 appointments, which are group therapy sessions to help with her anxiety. She is moving forward but still finds things tough to cope with, so I hope she finds something positive in these sessions.
If we were having chai, I'd say we had some sad news on Tuesday. Hubby Dearest's cousin, my Mum-in-Law's nephew, passed away quite suddenly. He was no age at all… and being in India is even harder as we don't always get all the details. Needless to say, it has been an emotional time for the family.
If we were having chai, I'd tell you that Lil Man finally played his first league match of the season that wasn't rained off! They lost, but literally by a wicket, so he wasn't best pleased when he got back, as is the norm, but we got over that misery!
If we were having chai, I'd mention that as you know, my go dot me time activity is reading, and I treated myself to a rather fabulous gadget! You know when you are reading your Kindle or reader, and your hands are comfy somewhere else, like when it's cold, and you are snuggled up in bed? Then you have to reach out to tap your Kindle to turn the page? Well, I got an ebook page-turner! It is brilliant! I can chill wherever I want and not move. I rest my Kindle on my little Pill-o-Pad and click away as I read!
If we were having chai, I'd say that I am aching a little as I was putting some furniture together, as Hubby Dearest mowed the lawn! We are getting summer-ready in the garden! It was a lovely day on Sunday afternoon, hitting 20 ℃, and not only do we have some new seats, but also water features!
If we were having chai, I would update you on Sonu Singh. We had another chilled reading session, and what was even cooler was that Andi Osho, famous comedian and author of the book we were reading, even commented on the picture! Sonu Singh and I were rather pleased!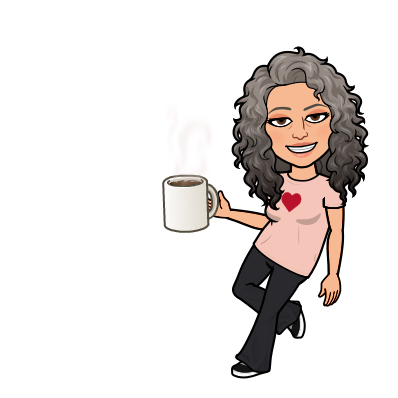 This week, it is, theoretically, a back-to-normal week… but what is normal? It is a busy week, if I am honest, with things happening every day either in school or at home… So I may be fraught by the end. I have training, meetings, lots of paperwork to get set, too, what with the new intake information coming to me, plus the home stuff, like cricket training and matches, and appointments, and also being there for Mum-in-law at this sad time, I shan't be sitting pretty, anywhere!
And while you're here, did you sign up for my mailing list? I am in the middle of writing an exclusive Chickpea Curry Lit story for my subscribers, and there will be news, tips and even recipes! You know you want to join… go on! Click the pic below to sign up!