"She reads books as one would breathe air, to fill up and live."

Annie Dillard
Thank you, Spidey, for finding another quote that suits me just fine!.
Firstly, sorry for posting late!
But, this, as you will see from the gist of my post, is where the above quote is relevant.
As soon as I start school in September, things begin to happen.
Life goes from a comfortable speed to powering ahead with me a the wheel of a large truck, trying to keep all my cargo safe.
my team and their wellbeing
my new class, and settling them into their new life in school
new initiatives and expectations to be implemented in school
my family and their various needs, be it being taxi mum to their emotional health and wellbeing
keeping house, even after long days (that ironing pile seems to double when we are working!)
having time for Hubby Dearest, who is juggling his own cargo load
giving Sonu Singh plenty of love
new pressures of keeping to a better budget with all these rising costs…
my own health and sanity, not helped by the onset of Perimenopause
As you can imagine, all this leaves me pretty shattered at the end of a typical working day.
It means that I have no energy left for my other passion which is my writing. I have editing to do. I have a new book to start plotting… But I don't have the headspace or the time to do either.
What I won't forgo, though, is my time with a good book.
Reading is like food for my soul. A moment to dip into the lives of others and to forget what is going on around me at any given moment.
It's true that I read much less in the week, as I find I am asleep by 9.30pm, but I will always read a few pages at least before my eyes close.
My Kindle is brimming with at least 150 unread books that I have downloaded over the years, and my little trolley of unread books holds around 50 more physical books I have either been sent to read or have picked up on my visits to bookshops. My Amazon Wishlist has plenty more that I want to read… one day…
I don't think I will ever reach the end of my TBR pile, virtual or otherwise, and I am not sad about that at all. It means that I will always have a tap of beautiful stories to turn on and sink into when I have nothing left to give to the world…
So, tell me, how many books are on your TBR?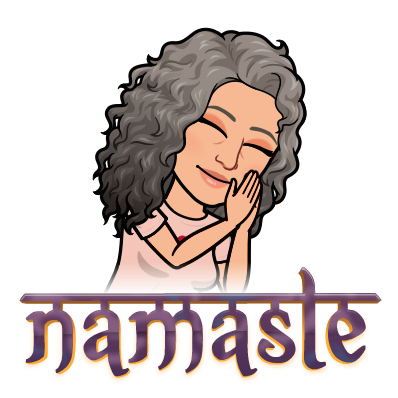 Wishing you a wonderfully peaceful Sunday, Peeps!