Not long ago, my friend Marc from Katzenworld contacted me. This site is amazing for all of you who are cat obsessed, like me, and Sonu Singh has featured a few times on the Tummy Rub Tuesday posts and in the Purrsday Poetry section too!
Marc had a great offer open for us here;
Would we like to review some cat toys for 4Cats in Germany?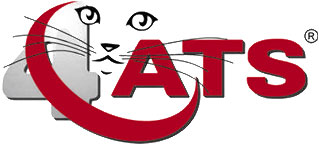 A little information about 4cats.
We at 4cats are the world's leading producer of valerian toys and are very anxious to provide our customers with both the valerian and cuddly stuffed toys (4catsnip) in excellent quality . Our products are freshly handmade, filled and packaged in Germany. In the case of valerian toys, the unchanged formulation has been used for 30 years.
Would we heck!
Sonu Singh loves a certain few toys, and it is always enlightening to watch him play with new things. He is quite picky and has been known to turn his nose up at plenty in the past so I think he would be a great, honest reviewer!
Speedily a box was despatched to us and the fun began!
What was I expecting? A couple of lovely toys with catnip and valerian in them to see what the fur-reviewer wanted to play with.
What we got?
OMG, loads of wonderful products from 4Cats!
First, we tried the Valerian Knot, then the Catnip one.
I guess you can see what he thought by the reaction to both the toys! The smell drove him wild and he slobbered over both the knots!
Then came the Dolphin cuddle toys, in both varieties.
We started to see the preference a little here. Sonu veered towards the catnip filled toy more, though he liked them both!
Then came some gorgeous valerian and catnip filled heart cushions.
There were some cute motif pillows which he happily hugged too.
The highlight was when he played with the Rustle Cushions. The catnip one drove him wild! He loved it so much!
The company make these little pillows too which you can insert into a special pocket on a cat scratch post toy holder. It refreshes the interest in the scratch post, and gets them all excited too!
I left them all out for him to have a play then… He was in cat heaven, though, I fear, a little high from all the cat drugs we had exposed him to! (Don't worry, neither Valerian nor Catnip are drugs in reality, they just have certain effects on cats! Both herbs are safe for our feline friends!)
Sonu reacted positively to all the toys, to be honest!
In small doses, I can see that these will be favourites with him. It is important not to leave these out unattended. Though the toys are created to be bitten, licked and pulled about, they could rip, and you wouldn't want the cat to ingest the valerian, or catnip.
They are available in these gorgeous fabrics, and there are many other designs to choose from too. The valerian and catnip may not smell too pleasant to us two-leggers, but these four-leggers absolutely love the scent!
He definitely took a liking to the catnip Rustle Cushion though!
I hope you enjoyed our first ever cat product review! We had great fun, and if you want to have fun, check out the offer Marc has set up below!
Products available only from Katzenworld at the moment, in the UK. Click here to go to their shop! And, if you enter the code 4cats15 when buying any of the 4cats toys you get an extra 15% off! Bonus!
And Sonu Singh…? Well, he snoozed off his high, in the box… of course!