A few weeks back, I was lamenting over having started to read American Pastoral. I had seen a trailer for the film, and really wanted to read the book before watching the movie. On the same day I saw that trailer, I saw the ad for The Girl On The Train.
I'm not one for thrillers, or mysteries.. leave me with romcoms and children's films, or good old Bollywood and I am much more comfortable! As I advance in years, I have come to realise that it is well worth stretching both my reading and movie genres, as I have been missing out on many amazing books and films, having been trapped in my own self imposed entertainment bubble!
Now, after the struggle of reading American Pastoral (you can read about my thoughts on that one here!) I have yet to watch the film… And The Girl On The Train was waiting for me on my Kindle.
Was it going to be an utter disappointment, like American Pastoral? Should I even chance it? I had plenty of fluffy light reads to switch to instead, but no, I felt I should give it a go!
My rating: ⭐⭐⭐⭐
So, what's it about?
Well, it is the first novel of this genre by author Paula Hawkins, who was initially a Romantic Comedy writer publishing under the pen name, Amy Silver. not getting much success with the Chick Lit, she tried her had to psychological thillers and came up with this!
It's a story told in the first person, from the view point of three different women. All connected by a thread which isn't revealed until the end.
Rachel Watson is a divorced alcoholic who travels on trains everyday, to kill time hiding her unemployment from her flat mate. She begins to conjour up stories for certain people she sees regularly from the train, not realising that these strangers will soon become embedded in her own life.
Anna is Rachel's ex husband Tom's new partner. Having had an affair with Rachel's husband, she ends up moving in with him, and they have a child, but she can't shake the ghost of this es-wife from her life. Convinced that Rachel is deluded and a danger to her and her child, she is always on tenterhooks if she sees her.
Megan is the third woman. An outwardly beautiful person with what seems to be a perfect life. She is the one who Rachel sees from the train, with her husband Scott, regularly. Megan's life is not so perfect, and there are many secrets she is hiding.
The twists start when Megan is missing, and then the resulting investigations, and Rachel's thoughts that she can help Megan's husband with what she witnessed on the train.
I don't want to go any further with this story as I will spoil it for you!
But… what did I think?
Initially, I found it a little hard to get into, as the moving between three characters was a little confusing. But as the story progressed, I found myself second guessing everything, and needing to read on to see what happened!
But I have to say I did enjoy it, and it made me eager to watch the film too!
My rating: ⭐⭐⭐⭐
As with all book to film conversions, there were a few key elements missing, but they didn't distract from the film at all. If, like me, you had read the book first, then you would find it a little annoying, but looking at the film as a stand alone piece it was very well done.
I was a little disappointed that the film was set in the US when it was actually written as having been in London! The principle character or Rachel was still English but the rest were Americanised!
Emily Blunt, as the main protagonist, really gets into the role of the almost permanently sozzled Rachel, and her confusions, then gradual realisations. She carries this film singlehandedly.
There is a lot of to-ing and fro-ing, as in the book with the time frames, jumping from one characters viewpoint to another, and going back and forth in time, but it keeps you on your toes!
And I did enjoy it.
If you haven't read the book, watch it if you like to be kept in suspense. If you have already read the book, be prepared for the changes, and if you can keep that in mind, you should enjoy the film too!
Oh, and another surprise was realising that one of the actors was from That 70's Show!
           Then and now!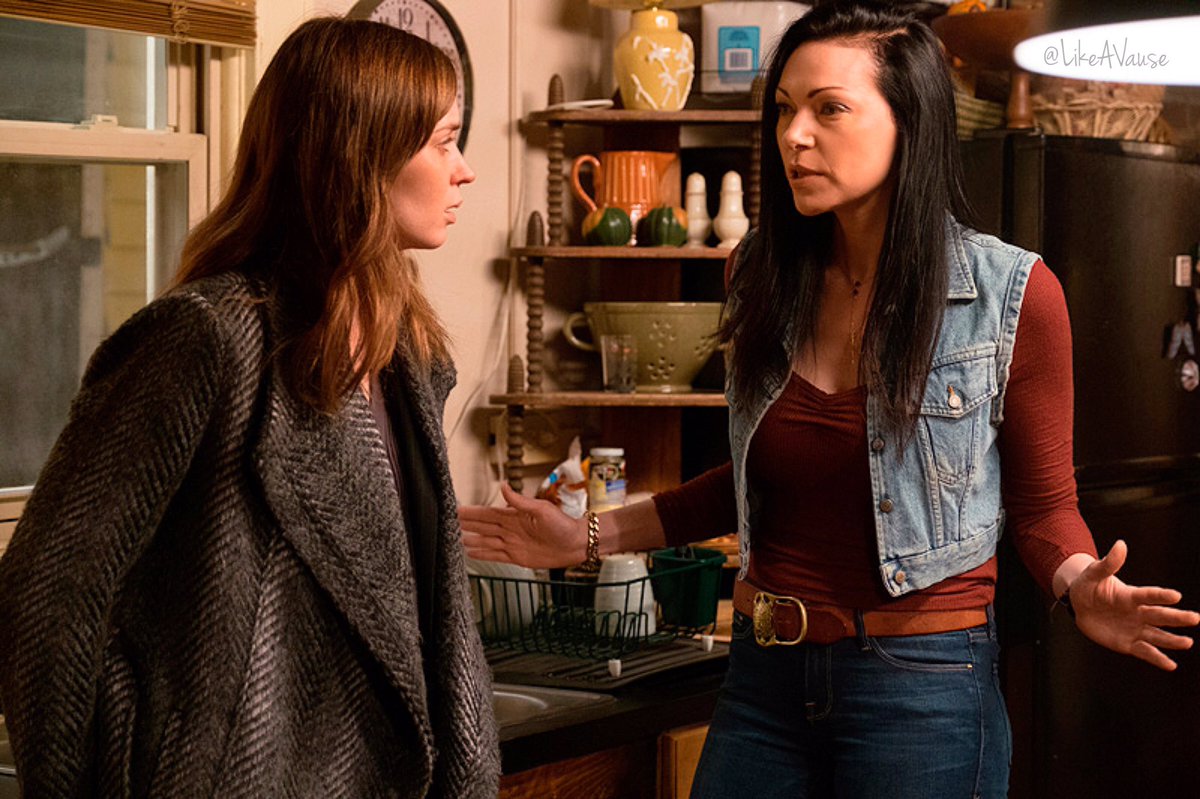 That was't the only one… Phoebe from Friends Lisa Kudrow also features in the film too!
   Then and now! 
Do I recommend it?
Yes as both a film, and a book!
Watch it first, then read the book!!!
Or be a wally like me and read the book first, and pick holes in the story of the film!