Once you enter the Blogisphere, it is easy to get totally sucked in.
Are you someone who has become a fixed member of a blog addicts group, or do you set yourself limits so you still exist within the real world?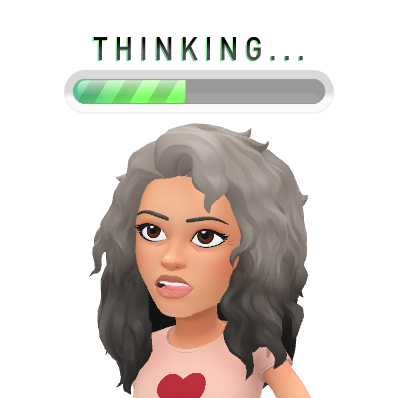 Don't think too much, take my quiz and all will be revealed!
1. When you wake up in the morning,

You stretch, check the time, want to go back to sleep, but haul yourself out of bed to get ready for the day

You grab your phone to check your notifications/stats on your blog.

2. Before leaving work,

You make sure your lunch is packed, have a shower, eat breakfast and head off to work

You ensure all the above is done so you can sit and check all your social media channels, peruse your reader, answer comments eloquently, and maybe even bang out a post (or two!), and ensure all is published or scheduled for later.

3. When you get to work,

You check, then switch your phone to silent, and put it away until your break/lunchtime.

You check your notifications, your reader and maybe your stats, and try to leave your silenced phone somewhere accessible, in case of blogging emergency

4. At break/lunchtime,

You make a cuppa and have a little chat with your colleagues/Eat lunch and maybe take a glance at your notifications

You grab a drink, any drink/your lunch box and feverishly check out your reader and emails, not wanting to miss any post, and answer notifications, whilst trying to keep up with the conversations around the room.

5. After work,

You thank goodness you've finish and leave work to go for a drink, or get home to put your feel up before making/ordering dinner.

You quickly scroll through your reader (again! It's amazing how many people out there post while you are at work!) and get yourself up to date with all notifications. Then go home.

6. Through the evening,

You may find time to peruse your reader, or emails, and answer notifications, if you have the time. You might even leisurely write a post. If family need you you willingly relinquish your phone/tablet/PC and go and tend to their needs.

You are happy that you can keep up with the reader in real time, and make sure your inbox is empty at all time! If someone dares to call you outside of designated times, you attempt to ignore them, then stomp off in their direction, deal with whatever issue they have, then get back to your reader ASAP!

7. At bedtime,

You may read a book or watch a film, and snuggle down to sleep

You do the above, but intermittently check your phone for any new posts and notifications. You may feel the need to compose a post, inspired by the happenings of the day.

8. At other times,

You notice funny things around/shocking things and take a little time to digest them.

The same as above but you get your phone or camera out to get photographic evidence, and quickly type up a note, or grab any piece of paper, or a notebook and write yourself a memo… This could be great blogger fodder!

9. When you check your stats and there is a dip,

You think "Oh well…" and carry on with life

You think the world has started to hate your blog, and you think what to do… change your theme? Change your niche? Change your style of writing? You may do all of the above!

10. When the stats show an upwards tilt,

You smile happily to yourself, and continue with your day

You smile broadly, and share said post with the entire world, because it has to be worth it, right?!

11. You look at your Facebook friends,

And you have a great mix of old and new friends and family, peppered with a few online friends

You can hand on heart say that you have not met half of them, but you know many better than your own family… because they are all part of your Blogily!

12. When faced with a choice and a little free time,

You would rather reach for a book or meet a friend

You want the book, but the phone or tablet beckons because you can sit and read posts!

13. When you are introducing yourself to someone,

You use your proper name and shake hands

You use your Gravatar handle and your blog name rolls off your tongue, before you realise you meant to say your name!

14. If you wake in the middle of the night,

You have a quick drink of water, check the time and go back to sleep

You think about turning over and going back to sleep, but instead you sneak a look at your phone. If your partner is knocked out, you check your notifications again. If they are stirring, you begrudgingly put your phone back, and try and sleep.

15. In the morning,

You start the day all over again, as usual… cuppa, shower, breakfast, work

You start the day all over again, as usual… checking your phone, notifications… oh crikey! Work!
The results…
Mostly 1's – Congratulations! You have managed to find a balance between blogging and your real life!
Mostly 2's – Shall I send you the form for the Bloggers Addicts Anonymous group?
(All tongue in cheek, you all know I am a true Blog Addict!)