Oh man, the tiredness (sorry to keep mentioning it, but it's a constant companion at the moment!) last night culminated in another headache. That is the fourth Monday in a row where I have had to pop pills. I may need to rechristen my Mondays to Migraine Mondays!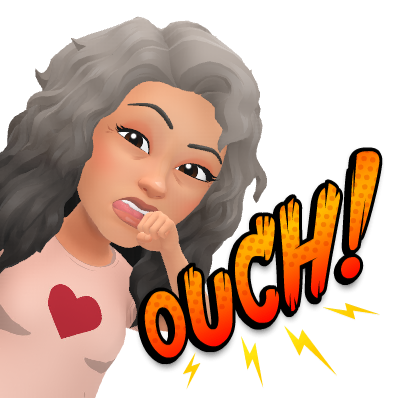 Still, I had been looking forward to the evening.
After a busy day where all the classes got to meet their new teachers for the next academic year, and any surprises regarding staff movement were unveiled, we were to be heading to Lil Man's school as he had been selected to participate in the school's Sports Presentation evening!
It was a large, stuffy hall we were packed into, and after introductions, there was a motivational talk from a former pupil, who is now a business man.
All well and good, using language that the kids understood (including a couple of bad language slip ups, and referring to snogging!) until he showed his presentation on the projector and there were… SPELLING MISTAKES and MISQUOTED QUOTES!
I'm sorry but the writer in me got het up straight away! I wanted to go and edit his presentation! And the teacher in me wanted to get a red pen!!!
I wondered if the Head Teacher was cringing as much as I was!
But no matter, the kids thought it was great!
And then the awards started…
It was a loooooooong night, as they mentioned every team they had and all participants got a certificate, but certain pupils were named and rewarded with a mention for player of the year/most improved etc!
Lil Princess was getting bored… and thirsty! She took several loo breaks, and stated that she now knew what dehydration felt like (guilt trip inducing comments all night as we hadn't brought a bottle of water!). She lolled around over mummy and daddy all evening in the sticky hall…was not fun. My headache was emerging and tempers were fraying!
After pretty much every team had been mentioned, in EVERY year group, and the presentation had gone on an hour longer than stated, finally cricket was mentioned!
And we came away as very proud parents with an extremely happy Lil Man.
He got his participation certificate and was named Wicket Taker of the Year and Player of the Year!
Thing is, by then I was suffering from a pounding headache, and just wanted bed!
We all crashed out early last night!
Oh and did you say you wanted to hear what my job has in store for me next year?
I'll still be working with the Early Years, but instead of restricting me to the Nursery 3-4 year olds, I will be being spread, like jam, across the whole foundation stage, so two days as a Reception teacher (4-5 year olds) and three days with my Nursery babies (3-4 year olds).
On top of this change, I will have joint responsibility for the Eco Team of kids we nominate in school, Healthy Schools, PSHE (Personal, Social, Health and Economic Education) and the School Council! There are three of us who will oversee all that  but my special interest will be in the School Council!
AND – yes there's more – I have been chosen to be part of the Board of Governors as of September too!!!!
So, new responsibilities, on top of being basic teacher, wife, mummy, daughter, daughter-in-law, friend, writer/blogger….
Did I say I was busy?
I believe I may need to really find a clone machine over the holidays!