Well, I said, at the end of yesterday's update that I might have something great to share with you.
After approval from the parties involved, I am so very proud/pleased/chuffed to announce that I have a new nephew!!!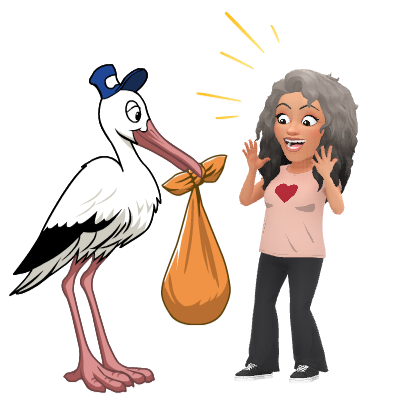 My brother and his wife became parents to their second son on Sunday evening! My nephew is now Finndian #1 and he has a new little brother, Finndian #2!
He is a beautiful bundle, and the news of his arrival really perked Pops up too.
We managed to get a video call in and say hello to the new addition too, yesterday, which was a true boost to Pops.
The Finndian population has increased by one!
And in celebration of this wonderful news, I have penned a tanka whcich fits perfectly with the challenge words from dear Colleen, where she gives 2 words but you must use them in synonym form!
The words this week are Bewitched & Treasure. I used Captivated and Precious.
Another new life
I'm truly captivated
Can't contain my smile
Precious bundle from above
Bringing joy to all around

Ritu 2018
https://colleenchesebro.com/2018/07/10/colleens-weekly-tanka-tuesday-poetry-challenge-no-92-bewitch-treasure-synonymsonly/
Every cloud has a silver lining, it is true, and this week's HUGE cloud has produced an even SHINIER lining!
Pops is doing so much better today, he is less two tubes too, which is great… Two more to go!
Thank you EVERYONE for the good wishes, all your hopes and prayers have really helped.
Peace out Peeps, and go wet the baby's head on my behalf!!!!