Welcome all to the first Chai and a Chat of the year! I trust you all had a good one! Now, go get your drink, snuggle in and we can catch up!
If we were sipping chai together I'd tell you that I am actually quite proud of myself! I said I would not post, and aside from a new years message, and a Blogger's Bash reminder, I stayed true to my word! It's been hard though. As I get notifications of the weekly challenge, I am having to force myself to not save them all, and resign myself to the fact that I am going to miss a few weeks worth! But it's all for a good cause…
If we were sipping chai together I'd tell you that I have been really good! I have been doing my reread and tweak-style of editing every day, bar one where I was physically too tired and I have done over a third of the book so far! I created a little page in my journal too, to keep me motivated and on track, where I colour in boxes representing chapters each time I get another one done!
If we were sipping chai together  I'd confide in you that I have even contacted a couple of editors for quotes and advice on what next, because if I go Indie, I need to fund all the professional stuff myself, whereas a traditional publisher would pay for all the editing, polishing and tweaking stuff required. There is a lot to take in, developmental editing, copy/line editing, critiquing, alpha/beta readers, then formatting, blurb and cover… It won't be easy, but I am on a mission! I am still toying with the idea of reaching out to agents, to see if there is a chance of traditional publication…
If we were sipping chai together I'd also mention that I started a new group on Facebook – Kick Ass Kreators – a kind of online accountability group, where we can post our achievements on whatever we are trying to create at the moment, and ask for help or a virtual kick up the backside to keep us on track for reaching goals… if you want to join, you are most welcome! Just click here!
If we were sipping chai together I'd tell you that I have started a new hobby too, to keep me calm – hand lettering! It's not the same as calligraphy as there is more of an element of individuality to what you write, but I love experimenting with new pens and paper! And Lil Princess has also caught the art bug again, after getting a lovely art set for Christmas! She has been experimenting with watercolour wash pieces, and we even collaborated on a piece of art!
If we were sipping chai together I'd say that I didn't make a resolution this New Year, but rather an intention, or rather, a few… the first was that I intend to do something with this book this year! Another is to look after myself. Because if you don't look after yourself, you can't be there for others properly… Obviously, there is the eating well and lose weight stuff, but I just have to try hard on that… I am finding it hard for some reason, this time round to stick to any decent eating plan… chocolate and cookies are to blame!
If we were sipping chai together I'd tell you that I was fully intending on having a relaxed last day before school started again on the Thursday, but that didn't happen! Instead, I got an idea in my head that buzzed around like an annoying fly and until I had fulfilled it, the window in my brain wouldn't open, to let that fly out! It was to totally restructure the furniture in my kids' bedrooms! So there I was, alone, as it was an impromptu idea, lugging bookshelves, beds and desks around, to create a different, more productive environment for both of them. It worked, but not before unearthing all sorts of mouldy rubbish from under my teenage son's bed, and finding all manner of awful ink and paint stains on my daughter's cream (😣) carpet! Oh and the dust! I was sneezing for England! Still, I managed to finish it all and ended up an aching mess on the floor by the end, groaning because I knew I still had to be fresh and ready for school the next day! A bubble bath soothed the muscles, but nothing could get me to sleep that night… and it was the same for the kids. A fortnight of messed up sleeping patterns meant no one was ready for an early bedtime!
If we were sipping chai together I'd tell you school was actually pretty great! The kids came back happy, and for the most part, healthy! My own two woke without a fuss on the first day too ( a true surprise, as I have been used to battles every morning to get them ready in time!) but the tiredness was there… and on Friday, I was honestly ready to be a bad teacher… If I could, I would have put Youtube on a loop, sat my afternoon kids in front of the screen (which they would have loved!) and curled up in the corner to catch a few zzzzz! But I couldn't do that, could I?
If we were sipping chai together I'd whisper quietly, that the weekend planned was a very quiet one… lots of rest, once the grocery shopping and house cleaning was done, reading, eating (healthily) and editing…
If we were sipping chai together I'd have to mention that I have been increasingly worried and frustrated about my parents! I guess this comes as they get older. We couldn't see them this holiday for various reasons, but on Christmas day they told me they were without heating as the boiler had sprung a leak that caused some damage which could not be repaired in a straightforward manner. Now, I knew of the leak before and was under the impression things had been sorted out, but no… they left it to Christmas morning to slip in the fact that they were sitting, wrapped up, in their living room, with plug-in heaters and no hot water either! Of course, they wouldn't entertain the idea of coming to us, because "what if the pipes freeze and burst while we weren't there?" (it has barely been below freezing, so no chance of freezing pipes, but too cold to be in a house with no heating!) and the saga continued as they discovered there was some issue that involved specialist equipment to clean some pipes or something like that… Then, the icing on the cake, when mum called me to mention, in a slightly panicked voice, but with a layer of "don't worry, we're okay" smoothed over the top, that " We don't have electricity, and I am alone, as your Pops has gone to class, and no, he doesn't know because he forgot his phone at home, though it's not just us, the neighbours just came round and they are in the same boat – they have small children too, so it's terrible for them – and I'm okay, I have candles." I wanted to teleport then right here, but no, there was no movement! The electricity company came round and it was something big that needed repairing so they ended up with a generator so at least they had power overnight, and the roads were dug up the next morning to restore normality! And the hope is that the heating issue will be fixed by Sunday… I'm still waiting to see if it is all sorted! Hate being so far away from them, not able to do much more than get myself worked up, and offer comforting words…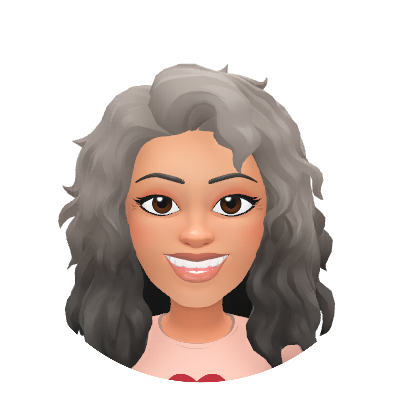 If we were sipping that chai together, and possibly reaching for cake or cookies I'd tell you that I had a great chat with my brother and sister-in-law in Finland one day and there is a possibility of they coming over to the UK in the Spring, so I may finally be able to give my Finndian nephew #2 a real cuddle! That is something that will totally keep me going once they set a date!
If we were sipping that chai together, and possibly reaching for cake or cookies I'd tell you that the next week should be a relatively quiet one, so hopefully a straightforward school week, with no surprises, and lots of editing opportunities!
So… tell me about the start to your New Year!