Hey there Peeps! Time for our weekly catch up and you know I've had an exciting weekend! (I apologise in advance if anything doesn'tmake sense, this was written late at night with a very tired, but happy head!)
If we were sipping chai together I'd let you know that I managed to write a whole 1000+ words on a new story, a spin off of my original WIP that is sitting at the editors, at the moment. I sketched out plans for a possible two novellas or even novels if they become long enough, and started to write!
If we were sipping chai together I'd tell you that the school week has been pretty good. The course was an interesting one, to do with the teaching of phonics within school, and a sort of project to get going on, teamng up with other local schools to share best practice, etc.
If we were sipping chai together I'd mention that Hubby Dearest is still obviously sofa bound, but we're 3 weeks in and he has another 3 weeks to go until this cast gets changed for something he can move around in easier. He's been a better patient than usual, and is becoming pretty self sufficient, and proficient at balancing things he needs along with his crutches. A good job as he was home alone for the weekend, with intermittent visits from his parents… because…well, you know where I was!
If we were sipping chai together I'd gush about our weekend with my Finndian family! We battled with traffic, roadworks and rain to get to my parents after school on Friday night, determined to be there for when my nephews woke up on the Saturday. It was nearly 9pm when we arrived, so they were most definitely asleep then. It was wonderful to be there with my brother, and sister-in-law. We get such little time together, that each moment we were able to sit together and talk, we savoured as if they were hours long.
If we were sipping chai together I'd tell you how I was awake at 6am, impatient for 7am to come round, as that was when the little ones would wake. The first moment of seeing my baby nephew was just magical. He was laying in his cot, and his daddy, my brother, opened the door and said good morning gently to him. He heard another person in the room, and looked at me for a while, then hearing my voice, gave a tentative smile. All I can say is thank goodness for video calling. Because we try to speak and see each other weekly, he was familiar with our faces and voices, and it helped. But nothing beat that moment when I could finally hold him. Even as I type this, my heart flutters. He has a way of greeting, which is to touch your cheek with his hand, and when he did that to me, it felt as if I had been accepted by him as someone special. I spent a lot of time with him, learning his routine, feeding him, changing his nappies, playing with him, and those moments are etched on my heart forever, and in my phone's photo album!
If we were sipping chai together I'd not forget to say the reunion of the cousins was also a huge success. My Finndian #1 nephew is such a character and speaks fantastic English, and fluent Finnish, with a few Punjabi words dotted around so we can all understand him. He speaks English with a beautiful Finnish lilt, and it sounds so cute, I can't explain! We played Lego, baked cakes, read stories, and even tried to play his own made up version of Scrabble! And how can I forget, he even helped to make my porridge on the first day we were there! On Sunday night, I read him his bedtime story, and he told me he loved me so, so much, spreading his arms as wide as he could… I'm gonna miss these munchkins…
If we were sipping chai together I'd tell you that my kids had wonderful bonding time with their uncle and aunt too. Lil Man received two intensive coaching sessions for his cricket, and even went for a 4 km run in the morning with him! Lil Princess got some cricket training too, and collaborative art was done as well!
If we were sipping chai together I'd say that the prayers function my parents had organised, to bless the little one, went smoothly too. There was a huge amount of family there that I hadn't seen for many years, so the catching up was fun, though short, for individual people as not only was I trying to mingle, but also needed to be on hand for my sister-in-law and nephews, and my own in-laws who were there for the function too. It was quite a full on 3/4 hours for us all, so it was even more so for the smaller members of the family. Many new faces determined to meet the 'special guest' of the function, pinching cheeks etc, coupled with him teething and having a slight runny nose meant he was fine for a while, then things got too much. I don't blame him. But once he was home, everything was perfe
I'm not looking forward to the leaving on Monday morning. There will be tears and upsets, and that's not the kids I'm talking about either! I wish we were all geographically closer. I thank God that we are close as a family at least, so we keep the links alive.
I'd love to share photos of my beautiful family more, but we have agreed not to share their images on social media, so the pictures above have been taken in as artistic a manner as I could so share them, and the joy of being with them, as well as keeping them unidentifyable!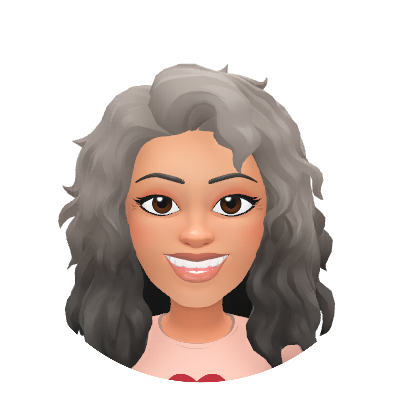 If we were sipping that chai together, and possibly reaching for cake or cookies I'd tell you that know I'll be tired again this week, but thank goodness for a bank holiday, eh! As you read this I'll probably be driving home, ready to get unpacked, laundry washed and ironed, shopping done, and getting set for the school week. thankfully only 4 days long!
If we were sipping that chai together, and possibly reaching for cake or cookies I'd mention that aside from keeping awake for long enough to get through the day, I'm not planning anything major at all this week… apart from resting in the evenings… will see how that goes!
Have a wonderful week, Peeps! Let me know how your week went!