Hi All! I am back, a little more relaxed than last week but stil in a state of frenzy, nonetheless!
If we were sipping chai together I'd tell you that yes… it's been another hectic week in the world of Ritu. (When is it ever not?)
If we were sipping chai together I'd remind you that it was Bank Holiday on Monday last week. We tried to have a chilled one, popped out for lunch as a family, then relaxed at home. I needed as many of those 'nothing' days as possible before the craziness we know as school would start!
If we were sipping chai together I'd say that I had an epiphany last week. I need to get back to some form of exercise, and the best exercise for me is walking. A mere stone's throw from us is the Gurdwara sports park, with a walking/running track. So Lil Man and I decided that we would go for a walk on the Monday evening at around 9 pm. It had been very warm in the day, so this was the perfect time: dusk, cool, but pleasant. The first day we took a couple of laps and came home. The next day, we came at 9 again, ready for some more walking, and we did it. The Gurdwara as a backdrop for my walks is a beautiful serene sight. I did five laps and it was just past 9.30 pm. Then we went to leave, and found ourselves locked in! So much for my exercise! Luckily we found a way out, and I was not detered, coming back the next day too, a little earlier though, so we didn't get locked in! I felt so much better for this walking.
If we were sipping chai together I have to say though, that my intentions did not last long… On Wednesday, I had to pop into school to chlear up after the cleaners. Makes sense? I know, but the cleaners come in to do a deep clean in the middle of the holidays, pulling all units out, cleaning behind places they wouldn't normally touch, washing carpets etc. Well, doing that, they somehow managed to totally mix up tables and units, so I had to go and fix it all up. While doing this, I pulled a muscle in my back. It was sore. Oh my, I wasn't sure if I'd be up to getting to school for my first training day on the Thursday! But I did.
If we were sipping chai together I'd slap my forehead and say "I can't believe I forgot to tell you…" that we went to see the new film The Lion King! I have been desperate to see these new live remakes, being such a Disney fan, and though I wasn't disappointed, the magic of the original wasn't felt by me. But I still enjoyed it. And we watched it in great comfort on leather recliner chairs! Though I[d recommend everyone to go and see the new ALLADIN, or watch it when you can. That was one FAB remake!
If we were sipping chai together I'd say that the INSET days went well, with me being able to meet a new member of my team (she is LOVELY!) and making sure the classroom is as good as I can get it, for now. I am a little disappointed as my new cupboard still hasn't arrived. I have had to use an old one, and can't put certain bits and bobs up yet, which is really frustrating, but we will cope. We had a half day training too, about the Working Class, and how to help the impoverished pupils of our community in a way that would benefit them positively, not just pile expectations upon them. There were two guys presenting and one was Rhythmical Mike, a performance poet, who discovered his talent for the spoken word despite having no support as school, cast off as a failure because he was dyslexic, and never given the help he should have had. His words were inspirational, and though I think that as a school, we are pretty fantastic at dealing with a really wide democraphic of pupils within our classes, having a little reminder of what we can do, never hurts.
If we were sipping chai together I'd tell you that Friday was a busy day, what with the training, and coping with my still bad back, on top of getting the kids settled at my in laws as I was off out to my head teacher's wedding reception! It was a lovely evening spent with genuinely wonderful folk, and a beautiful celebration of a great couple! Congrats Mr & Mrs Jack!
If we were sipping chai together I'd tell you that after a great night, I had to get up early the next day as we were going to Thorpe Park. This is one of the UK's big theme parks, famed for its thrill rides. Luckily I didn't have to drive (thanks to my dear sis-il-law!) but still, we had to leave early to pay an extortionate amount, even with vouchers, to get in, then queue for the pleasure of some crazy rides! I ws quite excited as I've never been to Thorpe Park before. One I hadn't been planning to go on, was the Tidal Wave. And yes, it was WET! Rather like an enlarged log flume, a huge boat that seats 16 climbed up a steep incline, then descended at great speed into the water. The resupting splash was a HUGE tidal wave which erupts into the air, then falls back on top of the boat. There is NO escape! And after looking like I was taking part in a wet T-shirt contest, we waited to be taxiied back to the place we could disembark, and the boat was half in, half out the enclosure. We were on the back half of the boat that was half out. As the next boat descended, it decided to share it's tidal wave with us, so we got soaked a second time! Then as we walked to the photo booth, we narrowly escaped a third soaking. trying to get away from the waves, we were almost hit a fourth time as we finally left the enclosure! I have to tell you now, I was a responsible mum. I had spare clothes for the drowned rats also known as my children. But did I remember to put extra clothes for me? Nope! We stood in a little drying hut. Actually I used it twice, but it did nothing to dry my jeggings! I walked around for the rest of the day with a wet bottom half, and it was not the best look! Still, the kids enjoyed, so I'm not going to complain! Below, that piece of wood is proof to the state of my jeggings. I sat and left wet imprints of my butt cheeks many hours after coming off that ride! Thorpe Park, you need to sell cheap trousers as well as extortionate T-shirts!
If we were sipping chai together I'd say that on Sunday we started with nail polish removal for Lil Princess, ready for her first day of school on Monday… can't have her going to her npw secondary school with luminous yellow nails! And I needed my claws cut and infilled too! Then we popped to Bluewater. A leisurely lunch and some shopping ended a lovely week!
See, I told you my week was another Ritu-esque week!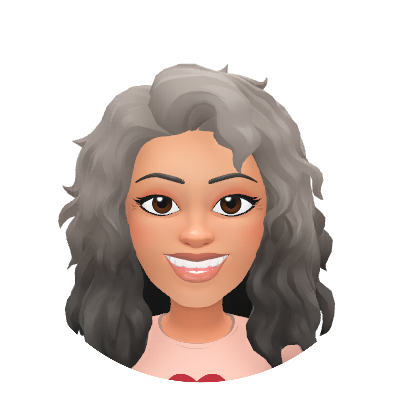 If we were sipping that chai together, and possibly reaching for cake or cookies I'd tell you that I am looking forward to my new start, with the kids in my new class. I have a feeling there will be plenty to tell you all every week, just from school days!
If we were sipping that chai together, and possibly reaching for cake or cookies I'd remind you that Lil Princess starts Secondary School today. I am no longer a Primary school mum! OMG! Look out for feedback on how she got on!
If we were sipping that chai together, and possibly reaching for cake or cookies I'd just slip in that on Tuesday (tomorrow, it might jst be a special day… I'll be celebrating 44 revolutions around the Sun! Yup, it's my birthday! I'll be busy finishing off home visits….
Right, that's me done Peeps! Let me how your week has been.