Hi All! Did you sort your drink out? Good. Let me tell you about my birthday week/first week back to school/Pet-filled weekend.
If we were sipping chai together I'd tell you that the first week was amazing! Seriously. We spent Monday and Tuesday doing home visits, as it is good to see children who are unfamiliar with us in their home environments. It makes them more comfortable to see us at school a couple of days later too. We came back from the visits very positive. There are a few needs that we will have to cater towards, but nothing we can't handle! In fact our Headteacher said this was the first year she has seen the whole team arrive back from the visits with smiles! It's all in the mindset, you know. We know there will be hard work ahead, but we are prepared and as ready as we can be! From Wednesday to Friday the children came in for mornings only. I was blessed to have all 30 of my class attend. There are times when, over the summer holidays, for various reasons, minds change, and children end up not coming to us, and then another child will come in their place… Unknown entity… We don't like unknown entities… they can grow our workload more than we're prepared for! But, Phew, I don't have to worry about that now! The children seemed to love the classroom. They explored all areas and I even already have a seating plan in place that they are getting used to! (I'll take and post pics properly soon!) My class, well, as I have said before, they are a bunch of Beauts! Admittedly I have five or six special Beauts, who may need a little more love and attention due to various needs, and one is an extra special Beaut! And my team. Oh, what would I do without my team? I have one full time assistant and two who do a job share. There may be a third lady who may come in and support our extra special Beaut in the mornings too, one-to-one. The ladies are fantastic, and my teacher partners are the same. I think we gel well as a working group, so I hope this bodes well for a positive year! On Friday, I left with a smile on my face. Not a smile of relief, but one of happiness, that everything, so far seems wonderful.
If we were sipping chai together I'd whisper that it was also my birthday on Tuesday… (Did you miss the post?) An early September birthday in the teaching career means that unless it's the weekend, its likely that I will be working on my special day, and this year was no different. I was spoilt by my friends at work, and got the moast awesome teacher tote bag, which I am proudly using every day now. Home visits were carried out, and I popped out with my close colleague for a coffee (chai latte for me) in the lunch time. Once I got home I was treated to a lovely cake and I was given my present a little earlier… a Macbook Air!!! My family are so thoughtful 💞
If we were sipping chai together I'd remind you that it was Lil Princess's first week at Secondary school! I think we were more worried than she was, to be honest. She has settled in as if she had always been there, and seems to have made some awesome friends too. It is so scary to see her and Lil Man, in their same uniforms, heading off to Big school… and it means I am now officially a Teacher rather than Parent who is a Teacher at my school. That is strange too, not seeing one of my own little beings around the building. I am getting used to not having a clue as to what they are doing until they get home now. Lil Man started back on the Tuesday and yes, it's like we were never away from that school routine…
If we were sipping chai together I'd tell you that I know we are back at school because the teacher exhaustion has kicked in now. By 10 pm, if not earlier, my eyes want to close, and I am drained. It is very tiring, especially at the beginning of the year, as you get used to it all again…
If we were sipping chai together I'd let you know that it has been a bit of a pet filled week and weekend too. Obviously we have our gorgeous Sonu Singh, the Punjabi cat, at home and Heer & Ranjha, the parottlets, but during the week, I met Drago, the Bearded Dragon, and Pickles the Tarantula! They were both pets of two of my pupils, who I met at the home visits. I even held Drago too! Then on the weekend, Hubby Dearest's cousin came to stay with his Blue-eyed Staffy, Alfie, who is 14 years old, or 98 in dog years! He is gorgeous, though thinks he is younger than he actually is, so he always bounds in, plays with everyone then collapses with tiredness! These visits mean that Sonu Singh ends up in our room, so we can keep the two separated… It do feel a little sorry for Sonu though, as he doesn't know why he's up in our room, rather than free to roam the house!
If we were sipping chai together I'd tell you that Sunday was spent, largely, on the sofa, snoozing, reading, reviewing… a perfect relaxing end to the week, to prepare me for week two at school!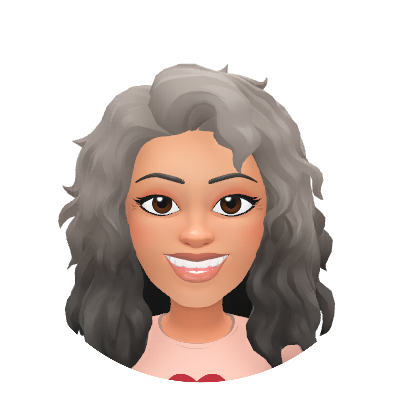 If we were sipping that chai together, and possibly reaching for cake or cookies I'd tell you that I am not looking forward to Tuesday, when the kids start their Maths tuition again. They are already trying to get out of it!
If we were sipping that chai together, and possibly reaching for cake or cookies I'd say that next week we will be having lunch with our classes, as they increase their hours. This is going to be fun…!
If we were sipping that chai together, and possibly reaching for cake or cookies I'd mention that I hope, other than these things, I have a pretty calm, quiet week… I think I'm going to need it!
Right, that's me done Peeps! Let me how your week has been.