Happy Monday to you all! I hope your week treated you well. Back to school is nothing short of exciting, every time!
If we were sipping chai together I'd tell you that the start of school went really well. The kids seemed to have a relaxing break, and enjoyed relaying details of their week off, and celebrating Diwali too! We had a Diwali day at school, where the children learned some Bhangra dancing too! And we had a Halloween disco, which was a baptism of fire for some. The first time they have been left alone somewhere when it is dark outside and loud music. But we all had great fun! The topic this next few weeks will be superheroes, and they love acting like real life superheroes. I have told them they are all super kids and when they do super kind things, they get on the class rainbow. One way to get some great behaviour!
If we were sipping chai together I'd have to mention my health. Things haven't been great over here. From Tuesday evening, I started to get strange pains in my knees. On Thursday morning, when I woke up, they were so sore that I could barely walk down the stairs at home. I got ready, and went to school, promptly bursting into tears with my phase leader. She ws so worried, massaging my knees, telling me to go home, but I don't think I would have been any better at home either. The pains didn't go away all day, despite taking anti-inflammatories and painkillers. I was even given a hot water bottle to help me. I got through the day, and the only thing that really relieved the pain was a hot bath. I woke on Friday with lessened knee pain (though it hadn't gone away totally) but more pain in my shoulder. Now, when I went to the doctor last week, he asked me about pains, but at that time I had none. When I was chatting to Pops during my few days back home, he mentioned that he had been diagnosed with fibryomalgia around twenty years ago. I was totally unaware of this. The recent pains made me realise that over the last few months, I have actually been having a lot of strange pains, including in my wrists, elbows and knees, but they were never as severe as the ones on Thursday. They are pains in the bones and joints. As I sit here typing on a Sunday night, my shoulder still hurts, and knees are still painful as I bend them. I have had shooting pains in my legs, ankles and toes too.
If we were sipping chai together I'd say that I went to the Doctor for my initial blood test results. The results have ruled out Vitamin B12 and D deficiencies, iron levels are normal, as are all my blood counts in general, including blood sugars and hormones. We discussed the pains I had this week, and over the last few months too, as well as the migraines I have had over the last few years, bad skin which has started recently (never suffered with spots), weight gain and the tiredness. So, guess who is back for more blood tests next week? This time to rule out inflammation and rheumatoid artheritic pains. The next step would be either treatment for the above, or looking at other auto immune issues, such as Fibryomalgia. Wonderful!
If we were sipping chai together I'd mention the other elephant in the room… NaNoWriMo. I had actually signed up this year, knowing full well that I probably wouldn't be able to keep up, but the intention to start writing book two properly was there. Now, with this stuff going on with my health, I don't think it is likely. Never mind, I shall spend time erasing crutch words from my existing manuscript. Who knew I used the word 'that' so much??
If we were sipping chai together I'd tell you that we did get a chance to go out on Friday evening. The local fireworks display was on at the Prom. Last year it was cancelled as there was a stray beluga whale who had swum into the Thames Estuary, and taken up residence in the Gravesend waters. Our fireworks are usually set off on the river, so they were cancelled, so as not to disturb poor Benny. He was with us for quite a while, actually, then managed to find his way out. This year, we thought the same would happen, as a humpback whale strayed into the Estuary a few weeks ago. Sadly, he died, of malnourishment, and being hit by a ship. Then another dead whale was found, this time a Sei whale. Apparently a mixture of Global Warming and the threats of polluted water in certain seas might be responsible for these poor creatures straying so badly. But the waters were finally whale-free, so we trotted off to watch the fireworks. I had the class teddy with me too, so he watched with us!
If we were sipping chai together I'd tell you that the rest of the weekend just melted away into a mixture of bed and books… or sofa and books. Perfect recuperation time for me!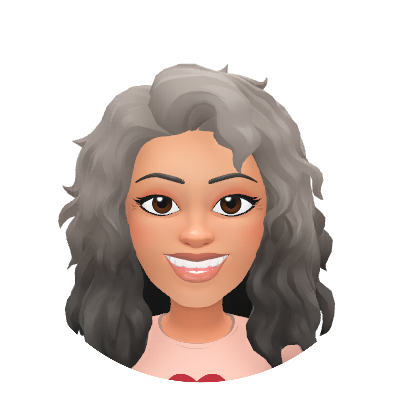 If we were sipping that chai together, and possibly reaching for cake or cookies I'd tell you that we have our first moderation evening on Tuesday. This is when we get together with the other schools in our academy, and compare our judgements on the children in our classes. It is always interesting to see how their children are doing, as well as how they are approaching any difficulties.
If we were sipping that chai together, and possibly reaching for cake or cookies I'd mention that I will have to squeeze the blood tests in to one day too, as the Phlebotomy dept is only open from 9-2pm Monday to Friday… Need to get that booked in with my Head teacher asap!
If we were sipping that chai together, and possibly reaching for cake or cookies I'd say that Monday might be 'interesting' as one of my teaching assistants is not around as she has to take her daughter to a hosiptal appointment, my one to one teaching assistant for my special Beaut, has to go on a school trip with another one to one child she used to work with, and my other Teaching assistant will be late as she has an appointment… So, I might be all alone!!!
If we were sipping that chai together, and possibly reaching for cake or cookies I'd tell you that I am hoping for another quiet weekend… please!
Right, that's me done Peeps! Let me how your week has been.