Christmas spirit.
No, not spirits! I mean that feeling of happiness that should blanket the world at this time of year. (Though a stiff drink wouldn't go amiss.)
It's there. I have it in bucket loads. I know a good few people who love to spread the festive cheer.
However, have you seen the expressions on people's faces as you walk/storm through the shops?
There is frustration (he didn't get his other half's present soon enough, and it's out of stock now.)
Anger (Why is it so busy? All I wanted was a loaf of bread!)
Misery (Why did I offer to take them shopping? Someone, check my head, please!)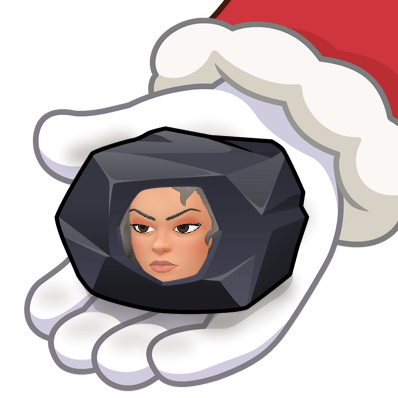 Seriously, you wouldn't guess that it's meant to be a time of cheer out there!
Just the other day, I had to pop into town, and a harrassed couple with a pushchair were going back to the carpark. I helped hold the lift for them, and as I saw the little one in the pram, he reminded me of my Finndian nephew #2.
"How old is he?"
A smile cracked as there was an opportunity to talk about their precious one. "He's two in two weeks, and," Dad indicated to his partner's belly, "she's due at the beginning of January too!"
I wished them well, as I left the lift, and a smile was on my face. Because I had started something.
The other person in the lift began to chat with the young couple as well. See, miserable, harrassed faces were now happy!
I think we are often too scared to say anything to strangers, for fear of what the reaction would be. But there are so many people out there, crying out for conversation.
Even a silly comment as you cross each other in the aisles of the supermarket can raise a chuckle, and cheer someone up
Yup.
Did that this morning too.
I was battling through the crowds that had reached Sainsbury's; trollies piled high with food that is meant to be consumed on two days.
Enough to feed a few armies.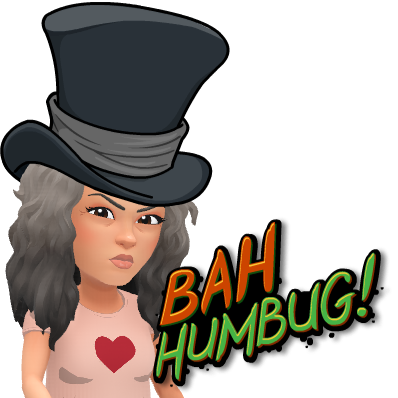 There were those faces and expressions again:
Frustration – 'I can't find anything, they've changed all the displays for Christmas!'
Anger – 'Damn! They're sold out!'
Misery – 'Have you seen the queues?'
But to add to the mix, these heavy trollies were everywhere, and no one seemed able to fully control them. Oh, and there were those folk who abandoned their heaving carts, to get to another essential item!
I dodged lone carts, deftly weaved my way around the trolley traffic until I got stuck.
Trolley Gridlock!
Because someone had left their trolley.
A man was waiting to pass, opposite me, with a face that spoke a thousand words, and none seemed particularly cheery.
As we finally cleared the offending cart, I whispered "You need a licence to drive these things at Christmas!" and walked away, but not before I heard his guffaw.
And the next time we crossed paths (which you tend to do a lot in supermarkets, going up and down aisles), there was a smile on his face.
Perfect.
Job done!
You see, whether we like it or not, unless you are uber organised and have your presents ordered and wrapped in Mid-September, and your food shop arranged to be delivered the day before Christmas, so you don't need to rush about, this Pre-Christmas madness is inevitable.
So, instead of flapping about, all in a fluster, take a moment to smile at someone. Wish them a Merry Christmas. You never know, they may need that little token more than you think.
Merry Christmas to you all, my dear Peeps!