Psst! Have you got time for a cuppa? What with all the craziness of the #CoronaVirus, I don't quite know where the time has gone!
If we were sipping chai together I'd start with the little things… We had our moderation, which took an age of sifting through the work of different children from all the schools, to see if we were all singing from the same hymn sheet, so to speak. It's amazing how different the demographics can be in schools not more than a few miles away from each other. We are a true inner town school, and our demographic tends to be many non English speakers, and low income families, with a real range of abilities. The others all seem to have many more able children from more stable backgrounds. Still, it's interesting to look across the board.
If we were sipping chai together I'd tell you that I did manage to pop in to my local nail salon on Saturday, and got my nails done. They feel much better, but the salon was much quieter than usual. It's operated by Vietnamese folk, but so many are misguided and think 'Chinese' they have stopped going at the moment due to Coronavirus fear… ridiculous!
If we were sipping chai together I'd have to mention the elephant in the room properly, i.e. that awful virus that is attacking the world. We spent Thursday on tenterhooks, waiting for Boris Johnson's decisions about how the UK are going to deal with the virus… and they decided upon the strategy of developing 'herd immunity'. So basically they think that if around 60% of us got it then our immunity would be better and they could handle cases better… They aren't planning school shut downs just yet, because they don't want the situation where they have to keep them closed for so long that it has a detrimental effect on everyone. Not only will it affect the children's education, but if they were to shut, then parents would need to stay home, and that means they can't go to work. What about those parents who work for the NHS or care industry? They are needed so badly at the moment. This though isn't sufficient for most. People are seeing other countries shutting schools for 2/4/6 weeks, or even a couple of months and can't understand why we aren't doing the same. I honestly don't know, but I wish we were told, too. It is hard enough being a teacher, at the best of times, but knowing we need to keep these children safe, and as educated as we can means that we have a lot of forward planning that needs doing. It's not going to be an extended holiday. We need to create accesible learning for all the children so they are continuing to learn while they are at home. Our head is so conscious of work life balance, she has ordered a whole heap of workbooks that children can use at home for each year group, to keep them learning whilst off, whenever that may be.
If we were sipping chai together I'd tell you that we haven't had a confirmed case here in the locality, but one school was closed for a deep clean due to a suspected case, and we had to send two children home, who weren't well at all. It't likely not to be the coronavirus, but we can't be too careful.
If we were sipping chai together I wouldn't be able to shut up about the craziness of panic buying that is going on right now! Over the last two weeks, the toilet paper, handwash and sanitiser shortage has extended to bleach and cleaning wipes, pasta, tinned goods, freezer food and even FREEZERS! People are buying emergency freezers to stash their bulk buys in! Really?? I've had the joy of seeing at least three supermarkets over the weekend, and the pandemonium is just getting worse. On Friday, I went to do my usual shop. I got most of what I would usually buy, but no beer for Hubby Dearest. After an evening of cleaning the house, we settled down to chill. I got up on Saturday and after my nails, I popped into a different shop to get the beers. OMG! It was like the days that lead up to Christmas! The usual shelves were still empty, but trollies were full. Still, I got my beer, or rather, his beer! The rest of the day we were in our own rooms, doing our own thing. If only the reality of isolation was going to be that smooth. Sunday morning, I woke up and realised that I didn't have Sonu Singh's litter and I needed to top up dry food. Hubby and the kids wanted Macdonald's breakfast too. So off I went, with Lil Man. The pet shop was fine. Asda, however, at juwt past 10am on a Sunday, was heaving! Usually it is quiet, but the car park was full. Apparently there was a queue, building up for at least an hour prior to opening. I wanted to get a new knee support as my one is feeling too tight when I sit down. Even they were out of stock! As well as paracetamol tablets and liquid for kids. Again, queues like crazy. At least the Macdonalds concession was quite empty! Got home and wished for another quiet day like Saturday, but that was asking too much. The kids were bickering. Lil Man was in a tizz, because he hates being cooped up. He also managed to drop his laptop while using it the day before, and the screen isn't working, so he just bugged the rest of us! We did end up out for dinner though, which was lovely, to celebrate our date-iversary belatedly!
If we were sipping chai together I'd tell you that I feel as if my life has been taken over by this dang virus… when will it all end? I'm worrying about my parents who are far away, my in-laws who are close but all classed as vulnerable, my kids, my hubby, my Finndian family, the children in my class, and their families… I don't have time to worry about myself… at least I am making sure my hands are extra clean!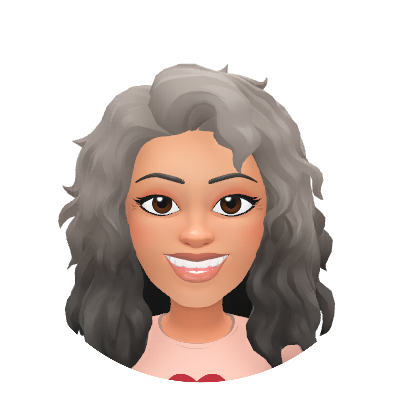 If we were sipping that chai together, and possibly reaching for cake or cookies I'd tell you that I can only wait now, and see what happens at schoolt this week. I am meant to be on a course today, unless it gets cancelled last minute. We were meant to have a Mothers Day craft afternoon for the mums and children, and that has been cancelled, as has Parents Evening, school trips, the disco that was meant to be on before Easter… Tenterhooks, I told you!
If we were sipping that chai together, and possibly reaching for cake or cookies I'd say that I don't know what to do about Saturday. I am meant to be going into London for my radio interview… but though there is no lockdown, should I still attempt it, or see if they can do it via phone? Do I risk getting the train, or should I drive in and have a nightmare finding parking? I don't know!
Right, that's me done Peeps! Let me how your week has been!