So, it's been seven weeks of living in this surreal world of lockdown. How are you coping?
We started the week with May the 4th, or Star Wars day, as it is recognised by many!
I was in school on Monday with the children. There were five children at the start of the day, and we had a pleasant day, learning about VE Day, making bunting, aand even creating a bunker from some large boxes my colleague brought in, because one of the children wanted to!
I was so proud of myself on Tuesday. I had to pop into work again for a couple of hours, to create a document to aid the transition to nursery for those parents who have children starting in September. Instead of a simple Word document, I made my first ever Power Point presentation! And it looks pretty good, even if I say so, myself!
A not so quick trip to the supermarket followed. The queue was long, and so I composed a story on my phone while waiting!
There was no more school for me the rest of the week, so it was devoted to online learning and writing short stories for the Story A Day in May challenge I have signed up to, as well as reading.
Lil Man has rediscovered his love for the dhol again, and he really impressed me with his skills!
I even spent a whole afternoon looking at the books I had to read on my Kindle, and comparing them with my Amazon orders, then compling them into a LONG list on the computer. I now know I have a book problem. It is a long book problem, involving nearly two hundred books I have to read! I shall have to use the wish list function on Amazon for other books I want to read, so I make myself read what I have before getting more!
There were the VE Day socially distanced Street Party celebrations on Friday too. It was fun to bake for a purpose, and we stayed for a short while, sitting at a distance from the rest of the neighbours, but close enough to be able to have a chat, before coming home. The weather was glorious too, so we came home and lay in the sun, practicing mindfullness by colouring!
The weekend was a mixed bag, weather-wise. A sunny Saturday followed by a dull, colder Sunday. On Saturday, Hubby Dearest managed to get his plants and flowers and coloured the garden beautifully. The hope was to get the lawn reseeded and watered, but the new hosepipe we ordered won't stay on the tap! Oh well! I managed to get the kids to help hand wash the two family cars at least! Sunday was glorious in the morning, then the clouds came, mid afternoon. Here, we had a smattering of rain, but I know some places in the UK were deluged with the wet stuff!
Old BoJo made his announcement on the Sunday, so now the lockdown looks like this… Much the same, but with some ambiguous statements. He's changed his statement from Stay Home to Stay Alert. What does that mean? There was talk of if you are unable to work from home, and work in industries such as construction or manufacturing, you should be trying to go in, in a socially distanced fashion, and avoiding use of public transport. And from Wednesday, we can go out for exercise more than once a day, but still only with your household, and by walking.
He did mention schools… the possibility of staggered openings but not until June 1st at the earliest, at the stage two of reducing Lockdown, depending on statistics and that R number they keep on talking about. This would possibly involve Primary schools first and the year groups Reception, (my year) Year 1 and Year 6. And maybe, children due to take important exams next academic year, such as Year 10 and Year 12 may hope to get back for a while at least, before the official Summer holidays, to prepare for their big years next year.
Basically, I think we are still just as confused as we were before. I'm not convinced that allowing the youngest back first is the best idea. They are going to be the hardest to socially distance! Oh, well. clueless as ever. Let's see… There are more government meetings tomorrow. We might hear more by then.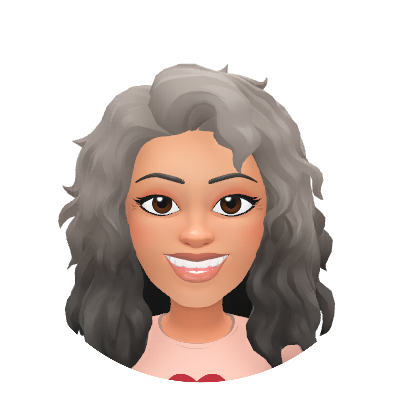 This week, I am not on the rota so other than a possible Zoom meeting (my first real one) with my Reception team, I will be mainly concentrating on online leaarning, writing, and occupying the kids!
Oh, what joy!
What have you been up to?
Stay safe, my dear friends!