How are you all holding up, my dear Peeps?
We've now wrapped up eleven weeks in this strange #newnormal… and things have got a lot stranger this week…
Go, grab a drink, I'm here, waiting, with mine.
Let's start with the stuff world stuff… I know no one will have been able to miss all the escalation of the #BlackLivesMatter movement, since the sand and unnecessary death of George Floyd. This week, I haven't been well (more on that below) but, I have been following events and happenings around the globe, either in support of, or against this movement, in horror, anger, and solidarity. This is definitely something I will write about at length, in another post, but it has been great to see the resources that have flooded the internet specifically targeted at South Asian folk, and for them to turn their eyes inwards for a moment, before jumping on the bandwagon, because there are deep-rooted stereotypes and offensive behaviors within our own culture, that we could and should be addressing, to help educate this movement. (Some words I already wrote regarding this… here.)
Then there was 1984 and the Operation Blue Star attack on the Sikhs in India. This week marked the 36th anniversary of the huge genocide that occured in the holy city of Amritsar, and across many places in India… Again, another time to reflect, educate and try to change… (I wrote about this earlier in the week too… here.)
I mentioned being unwell. Yup. I had a strange week, to be honest. It all started with a strange stomach ache on Sunday which kept drifting back and forth, followed by more aches and pains, and fatigue… Oh, the tiredness. It was awful. I spoke to school and said that I had planned on popping in to do some preparation, but I was going to rest up. That was all fine… then on Wednesday, a cough. A new cough. No temperature. I was still smelling and tasting fine, but this cough, was coming and going. Was it the dreaded virus? A heaviness on my chest as well. I was scared. Maybe it's anxiety. Who knows. The next day, things were the same, so I checked with 111 and then the GP, who said he didn't think it was anything to worry about, but, and especially, as I was going back to school soon, and I had family back home, I should get tested. I agreed. Deep down, there was a gnawing fear that I may have picked up COVID-19 from somewhere… I booked the test at one of the pop up drive in centres local to us, and anxiously counted down the hours til I had to go. It was a surreal time. I could still drive, so I took myself off, having given myself a scare already, by watching the videos of what test involve. The centre was filled with signs saying KEEP WINDOWS CLOSED. I had to keep my email open on my phone with a booking in QR code that was scanned at several points, through the window, to register that I had arrived. Then I was given the choice of whether I wanted to do the test myself, or get a professional to do it. I opted for the professional, as I knew I'd gag if I did it myself, and possibly not get the sample they needed. Then after driving through around three checkpoints, I arrived at the place I was allowed to open my window. (Can't do the test through glass, obviously.) After a quick chat about what was going to be done, I bravely opened my mouth to have my non-existent tonsils tickled for ten seconds by a rather long swab. Uncomfortable, but bearable. Then it was the one I was really dreading… the nasal one. After blowing my nose I offered my nostril, and fought back the "ouch!" and tears as the swab was stuck up my nose, and twisted around, gently, but painfully, for ten seconds, before being sealed up swiftly. I was told results would be with me within 48 hours but they were often sooner. Good job, as it was Thursday, and I needed to know the next day, as it impacted my work too. Ten minutes was all it took, and I was lucky there was no queueing. Apparently they'd had a lot of teachers coming in recently. It was a tense wait, for that result to ping back, and by mid afternoon, I got the confirmation that I was negative for COVID-19. It eased a little of my anxiety, but meant that my health was probablu a mixture of another virus, hayfever and the mysterious joint thing that hasn't been diagnosed yet. But I AM OKAY, and for that I am so THANKFUL!
The rest of the week was filled with a little writing – not as much as I wanted, because I hadn't been feeling it, but still, some more words are better than none. And a few modules on various courses I have signed up to for marketing purposes and learning new softwares I am using. If you remember, I have been learning lettering, too. I earned a Calligraphy diploma a couple of weeks ago, and though I love the structure of the traditional Calligraphy script, I have always been mesmerised by brush lettering, or hand calligraphy, with it s softness, uniformity, but also the ability to create it your own. So I have been doing a course in that too, and I have found it to be so theraputic. I had a little project to complete as part of it, where we had to create a background as well as some lettering… what do you think?
I had requests from some of my Insta followers, to write specific things, and one was to write Supercalifragilisticexpialidocious. I joked that I didn't have a piece of paper long enough, then, you know me. Don't challenge me if you don't think I can do it… determined Ritu managed this (even with one spelling mistake, but with a word that long, one mistake is forgiveable, don't you think?)
Sonu Singh has been by my side a lot, and even tried to take centre stage when I was preparing for a school Zoom meeting!
The rest of the family are well, they're back onto the home learning, after their week off, and either it is a chore to wake them, or they surprise me by being up and at their computers before I ask.
And that was weel eleven!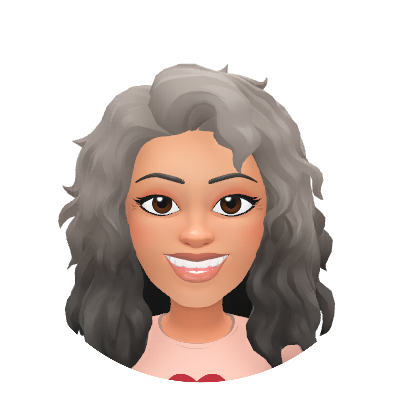 This week, I am in school on Monday and Wednesday, as timetabled, and quite likely, I'll be in another day too, to prepare for the eventual opening on the following Monday. We have had to do the parent surveys again, to see who wants to send their children in. Some will be more confident, having seen other schools already open. Some may have changed their minds, not convinced that the situation is any better, since lockdown began to be eased. After we get the new numbers, there will be more to do, again…
And, since it wasn't as successful last week, I hope to get some more words down… Marriage Unarranged is getting lovely feedback and there are calls for another one… I need to get a wiggle on!
Oh, and while you're here, did you sign up for my mailing list? I am in the middle of writing an exclusive Chickpea Curry Lit story for my subscribers, and there will be news, tips and even recipes! You know you want to join… go on!
What have you been up to?
Stay safe, my dear friends!