Well, hello all, and welcome to a more relaxed Ritu, this Monday morning!
I'm finally on official school holidays! So, have you got your drink, yet>
If we were having chai I'd start with my school update. It was the last week of term, officially, for the children and us, so there was three days of enjoying time with my reduced class, and lots of silliness, as well as a day to try and get the classrooms into some sort of order… More on that, in a moment. It has ben a truly disjointed yeaar for all, staff and pupils, as well as families, because of the pandemic, as we all know, and I feel robbed of the chance to have spent aa full year with my class. There hasn't been the same closure that we usually have at the end of the year, with hugs and laughter, a few tears, and plenty of fun. I haven't been able to see them all blossom, as is usually the case in around term 5 of the academic year. The moment we went into lockdown was the cuspy time that many children are starting to 'get' things, and are feeling confident in their learning, so this was a true kick to them as well as us. However, as I said, we still had fun with the children who were in, and even though I had no expectation, as usual, they, along with certain colleagues, were so generous with gifts and cards filled with thank yous.
If we were having chai I'd need to explain my previous comment about the classrooms. Now, obviously, at the end of any academic year, we have great fun, trying to get all our classrooms cleared out, and prepared for the next aacademic year to start. This year is no different, though, given the fact that we have had less pupils in, some teachers have had a long time to get themselves all ready. There are countless new guidelines in place, in order to welcome the whole school back in, in September, so there has been much movement of furniture, removal of soft furnishings etc. to comply. and my room is no different. Though we are in the early years, and that means that we aren't required to have children sitting at desks in rows, there is still a lot we needed to change; taking soft toys out, and resources that are not eaasily cleanable, removing dressing up items from the home and role play corner, etc. But for me, aside from making sure all new books were labelled up, and wall displays were sa up to date as I could manage them, I could do nothing. Because the wooden part of the flooring in my room, is being resanded and varnished during the break. The management have made a decision that the whols school building will be shut for three weeks, to allow everyone to have a full break, then we have one and a half more weeks of the break left, so if anyone needs to pop in to finish setting up, they can, before we are officially back. But, my room will be out of action for the first week of that time too, so I effectively have four weeks where I can't go in, and I now have a pile of furniture in my room that can't be set, until the flooring is done! It pains me to see my room as I had to leave it, but I hvea three days before we go back officially, to get it sorted… Check it out…
If we were having chai I'd let you know that I have a new addiction… T-shirts! I have started buying silly slogan ones, in large sizes, to chill in, and this is my newest, and favourite one!
If we were having chai I'd mention that we were due to have a picnic on the Friday, once school was finished, with my Tootie Frootie pals, and their kids, but it ended up being only two of us, and my friend's sister… still, we had a great catch up. I needed that, and it was wonderful to see Lil Princess interacting with others, for a change.
If we were having chai I'd tell you excitedly that another review was left on Amazon for Marriage Unarranged, and it was another lovely one! Always thrills me to see ❤
If we were having chai I'd reassure any of you that are waiting for another book, I have managed to start getting words down, and hit 20,000 on book two this week! The hope is that I can carry on over the next four weeks, daily, and get a substantial amount down.
If we were having chai I'd tell you that I haven't been eating particulraly healthily this week, because there has been far too much other stuff going on! And it ended with a huge slab of cake on Saturday, as it was my sister-in-law's birthday. No one can argue thta birthdays require cake, and it would be offensive of me to not eat my portion, would it not?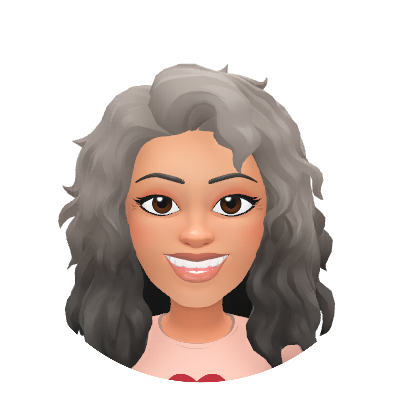 Absolutely nothing specific planned this week, apart from meeting friends again for a picnic, weather pending, and starting a blitz on the house, trying to rid the rooms of the excess 'stuff' that we have accumulated.
Oh, and writing, hopefully! I am aiming to give myself a couple of hours daily, while the kids are still asleep, and get words down! Wish me luck!
Oh, and while you're here, did you sign up for my mailing list? I am in the middle of writing an exclusive Chickpea Curry Lit story for my subscribers, and there will be news, tips and even recipes! You know you want to join… go on! Click the pic below to sign up!