Let me just sit back, and put up my aching feet… It's been another manic one, Peeps!
You ready with your drink?
If we were having chai I'd remind you that this week, I had planned to be on a mission. Mission Clear Out. And I am happy to report that I have been extremely productive in that respect. As of now, both kids rooms now only have their beds, desk, a hanging rail for clothes, and a set of plastic drawers, for bits and bobs. Should make life easier when moving furniture to paint! The living room is down a couple of bookshelves, and sans CDs, with the consoles not used anymore all packed up, ready to sell. The side board is being emptied, precious dishes wrapped and packed intp boxes. The upstairs bathroom is being prepped for some extra tiles, and regrouting in the existing ones. The downstairs one has been totally ripped out. The builders exposed a leak which has been sorted out. We haave people coming to sort out a guttering issue, quotes rolling in for painters for internal, as well as external walls. The kitchen will be Marie Kondoed again, soon, so what we have is only what we use and need, not what we were gifted because everyone thought we would be using certain things. The next big job is our bedroom, which has become the place to hoard things. I've moved a lot of stuff, but there is still plenty to do, which I hope to achieve this week. And the Skip has arrived. So that is two large wardrobes, three book shelves, a small chest of drawers, so far, that I have demolished, ane one shelf that landed on my foot! OUCH! But, I'm okay, don't worry!
If we were having chai I'd mention sullenly, that my writing has taken a hit, because of sasid activity around the house. I managed to add 1.2K to the manuscript, and wrote, published/scheduled several blog posts. I did manage to read, though, and got to the end of my ARC list for now, so I am working on the paperbacks by my bedside… (Once read, I can decide if they are worth keeping or passing on – less to pack!)
f we were having chai I'd tell you that the local Age Concern charity shop has benefitted from two cars full of donations, and there are more to come! Seriously, where did all this stuff come from????
If we were having chai I'd ask you to cast your mind back a few weeks, when I finished term, and was disappointed because I couldn't set up my classroom, due to the flooring being done. Well, I got a message on Wednesday to say that the guy who was meant to be doing it, got caught up in the quarantine thing, and so they've had to reschedule… Which means I managed to get in to set the furniture up, at least, but also means that I will have to dismantle everything again come October, when they have been rebooked!
If we were having chai I'd tell you that I am really tired. I'm not sleeping well, knowing that we have so much to do, but also thinking about getting back to school. I am having a few more soaks than usual, to ease my aching body, after days of hefting boxes around. The thought of everything looking sparkly-new is what is keeping me going, though! And the possibility that we could be selling up, and in our forever home sooner rather than later! (I'm dreaming of office spaces/libraries, and a lovely kitchen!)
If we were having chai I'd say that this week has been a week filled with reflections. That Marie Kondo has something, you know. I am so sentimental, and I keep a LOT of stuff that I never look at, but they are things that, when seen, trigger memories. I have had to think long and hard about whether they are really worth keeping, if the memory is in my head, anyway? It has helped me to let go of a lot of 'stuff' that I am keeping for the wrong reasons, and also, my thinking has spurred both my mums on, to start their own sort outs, too! It's quite freeing, you know!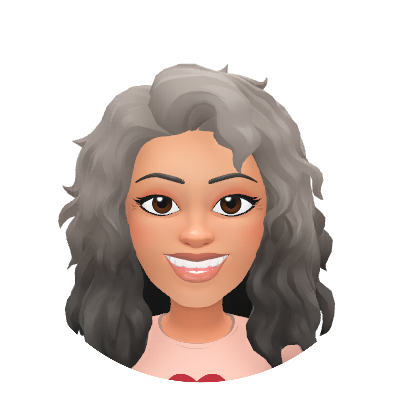 This week, that dentist appointment that we were meant to have? Got cancelled, so we are going today. They time to school shoe shop… give me strength!
More charity shop drop offs, too, as well as more clearing out to do.
I also am officially back in school come Thursday, so life is gettinng back to some sort of normality…
Oh, and while you're here, did you sign up for my mailing list? I am in the middle of writing an exclusive Chickpea Curry Lit story for my subscribers, and there will be news, tips and even recipes! You know you want to join… go on! Click the pic below to sign up!