Good morning, Peeps. Where do I start? It's been busy for SO MANY REASONS!
You ready with your drink?
If we were having chai I'd start by telling you that Monday, being a bank holiday, was a lovely chilled day. No builders, no nothing. Just relaxing. But that was the calm before the storm!
If we were having chai I'd take a deep breath and start my recount. Tuesday was the first day at school, with the children in. Bear in mind, my class of children have never met me, or any of the staff here, never been in their classroom, some have never left their parents. Then they were sent into a classroom, no parents allowed to accompany, with a bunch of strangers, big and small. I expected mayhem. But it wasn't as bad as all that. I have a class of 28 pupils, at the moment, all of them 4-years-old, right now. Two cried. One stopped, the other made noise continuously. I have identified my pickles, too! There are a couple. But, alongside the constant handwashing, that takes probably an hour out of our teaching day, the children, by the end of the week, settled really well. The criers were just superficially making noise for mere moments, then busying themselves. I do love them ❤
If we were having chai I'd mention that, I conducted my first ever observation and interview. Big thinkgs or my first week! I also dealt with being a member of staff down, due to sickness, and helped to settle some extremely distressed 3-year-olds in Nursery, too. Oh, and had to help with my old Special Needs pupil from last year, too. It was really quite packed!
If we were having chai I'd let you know Lil Princess and Lil Man each had one day in school, sort of an induction, to get them ready for the Monday, when everyone is back in. Lil Princess really needed it. She loved being there with all her friends, after so long, and Lil Man was glad to be back too, surprisingly!
If we were having chai I'd mention that we had appointments galore, too! On Wednesday, I went for my MRI scan on my knee. What a strange experience! I lay there, half in, half out of the large tunnel, with earphones on, and as the loud beeps started, they began to sound like words. Anyone else ever experienced that? I asked the nurse, who laughed, and said no one had ever said that before! All I could hear was Twit Twit Twit Twit over and over, morphing into Party Party Party Party, then Toy Toy Toy Toy, changing back to Twit… (yes, I know, I think I'm losing it!) Then on Thursday, I was meant to be leaving early to take Lil Princess for her teeth extractions, but the appointment was cancelled as the dentist was unwell. It's been rebooked, but not until NOVEMBER! That's a long way away. She was not impressed. For some reason, the strange girl wanted to have injections! On Friday it was the turn of Sonu Singh, to have his long awaited booster shots. The first pallaver was that I couldn't find the door to his cat carrier. It's hard enough to get him in there, but without a door, there would be no chance of transporting him anywhere. So I had to go and buy a new one, first, then take him. Shots given, I was told to book in for boosters in three weeks, and aa scale and polish, because he hasn't been looking after his gums… this involves a whole day in the vets, and costs at least two hundred pounds! Oo-er!
If we were having chai I'd have to update you on the house. The bathroom is nearly done, I think, maybe a couple of days to go, then he can start the upstairs one. We have guys fixing the porch, and painting the exterior. The Summer house is getting a lick of new varnish. In fact, some of the guys even came on Saturday and Sunday, to get things done asap! It's getting there…
If we were having chai I'd not forget to remind you that it was my birthday on Thursday. I thank you all who wished me, from the bottom of my heart ❤ We didn't do much, due to the builders, and the fact that Lil Princess was meant to be having teeth out, and it was a school night, but I was spoilt, nonetheless, with flowers, cards and presents from faamily and colleagues. I felt very special ❤
If we were having chai I'd say that I was back to being Cricket Mum onn Saturday as Lil Man played another match. He's enjoying playing with the Mens Vth team, as he gets to play with seasoned adults, as well as some of the youngsters, and we get to travel to some beautiful local villages, too!
If we were having chai I'd sigh and say that Sunday, I needed to relax, as much as I could, to prepare myself for the coming week, so aside from talking paint, woodwork and varnish, and catching Ranjha, the boy Parrotlet, as he got out of his cage, and narrowly escaped the threat of Sonu Singh, who saw him, and wanted to play, I read a little, and had a lovely bath!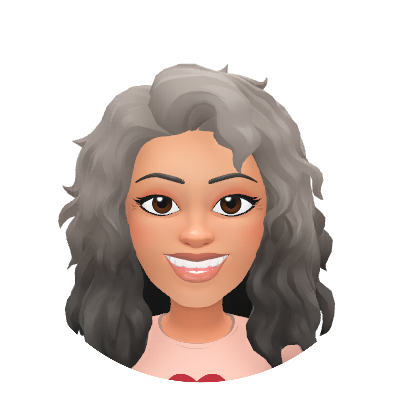 This week, my class will be staying until 2pm, and experiencing their first lunchtimes with us. This could get interesting…
I'm hoping we have a more or less completed bathroom by the end of the week, and there's a chance the inside painters may even start too! Outside might even be finished.
Other than that, it's just mainly surviving, and hoping my two have a good first week back to school, as well.
Oh, and while you're here, did you sign up for my mailing list? I am in the middle of writing an exclusive Chickpea Curry Lit story for my subscribers, and there will be news, tips and even recipes! You know you want to join… go on! Click the pic below to sign up!