I'm sitting here, freezing my toes off, as well as several other parts of my anatomy, as the UK is in the midst of a cold snap… Seriously, my fingers are like little icicles, as are my toes, and my nose feels like a little icy bump on my face.
Miserable. That's me!
But no, seriously.
Ritu? Miserable? That's not normal, is it?
I'm not miserable. A little fed up, maybe. Cold, definitely.
But as you will all be aware, the UK is now in its strictest lockdown phase again. I live in the South East, where we are now the hotspot for the highest number of cases of Covid-19. In fact in my specific area, I think we have the second highest figure…
That is just scary.
So, shops closed, (apart from essential items stores), restaurants closed, pubs and bars closed, everything closed, even schools.
They always said they would close schools again, only as a last resort. because education and the welfare of the children was paramount.
Correct.
Except, it tool the government a good while to admit that, though schools (the buildings) were safe, and didn't transmit the virus, it was children who were the 'vectors', and though they may either remain asymptomatic, or suffer the virus mildly, they, in turn were spreading it to adults within their families, and also to members of staff.
So, with a heavy heart, they decided that Secondary schools should close for two weeks, and move learning on line, while they trained staff and volunteers to test pupils within the school settings. Then four days before starting, several areas in the country, including mine, were told that Primary schools would also do the same.
There were outcries. Why not the Primary schools in the rest of the country?
But no, BoZo decided that everywhere else was safe. Everywhere else, who had been given the chance to mix households on Christmas day, too… Unlike us, who had our lockdown Christmas and New Year.
On Monday, thousands of pupils went into school. We were in too, but as staff, setting up for our two weeks of home learning.
Then that alert on my phone pinged. I knew, from the sound, it was an update from the BBC, which meant something major had occured.
The BoZo decided, finally, that all schools need to close with immediate effect, and that the whole country was in top tier lockdown until February 15th at the earliest!
And, another almost last minute call… GCSE and A-Level exams are cancelled, too, this year, and being replaced by teacher assessed grades. (Better than the 'algorithm' method they used last year which messed up the futures of many youngsters.) This will affect Lil Man. He's been revising hard this last two weeks, getting ready for the mock exams which he should have been sitting right now. And now, even those are cancelled. Not sure what we think of that, right now…
So now, we are scrambling together to sort out the next six weeks of online learning, phoning parents, ensuring they all have the support they require, marking and responding to the work being handed in constantly, creating rotas, new timetables, researching new ways to engage these children online…
It is not easy.
I'd be the first to tell you that, as a teacher, I hate online learning for my age group.
Be honest, which 3-5 year old can be expected to engage with learning, for up to 3 hours every day without the right people around them to teach them?
It's a bit easier as they get a bit older. They can (mostly) read and write, and understand basic mathematial concepts. They recognise letters and sounds, so can type work out online.
My class, and others like them? They are still learning all of the above! They still need the teacher to (literally) hold their hand, while they learn how to make letters, then words, how to learn the reason why that number is 1, or 2 and know, with concrete understanding, how those numbers turn into 3, 4, 5…
It's not easy. And parents aren't teachers.
Also, parents won't have the knowledge of what realistic expectations are. Some will crave perfection, whereas we would celebrate that sentence that has imperfections, but shows us that child has progressed from squiggles, to real letters, and quite possibly, even a phonetically correct word…
Meanwhile, at home, Hubby Dearest is balancing his own working from home, with policing two teens (well, one teen and one tween, soon to enter teenaagerdom) who work well when they have to, but then errupt into loud arguments when they cross paths with each other.
Truth be told, anxiety is through the roof.
I know I have to be in and out of school, with minimal contact with others, but we still have the children of key workers in, as well as those from vulnerable backgrounds. And I still have to do the shopping, so going out to the supermarkets, as well.
Then I come home, and have to clean up, before making sure no blood was shed by the squabbling siblings, soothe the fraying nerves of the father who has even had to cancel client calls, to deal with the ridiculous disagreements of the te-weens, and make sure all are fed and watered…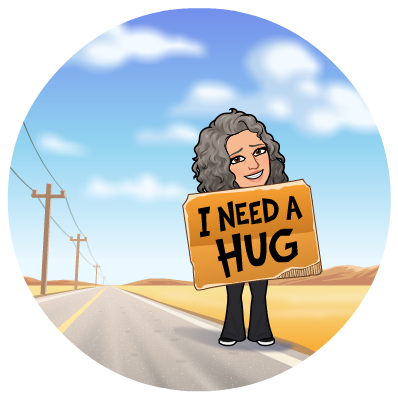 Wish me luck, Peeps. I already guessed that the two week home schooling plan would be extended, and I'm worrried now, that if the plan to vaccinate a certain number of people in the next six weeks, doesn't give the downturn in figures that all hope for, we might be in this for even longer…
Stay safe, all you wonderful people!