It's a month of ARC catch up, so I haven't given myself an author or series challenge this month, but that doesn't mean I'll change my mind part way through! It's the month that the kids are coming back in to school, too, so there will be a lot going on, but you know me, I'll keep reading!
And, FYI, over the month, I may have read plenty of arcs, but I somehow ended up with more on my list, because, Damn You, NetGalley, you keep tempting me!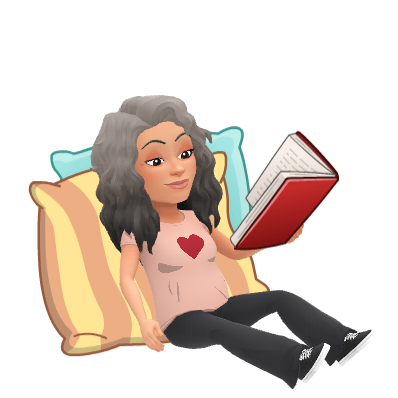 Finding Home by Kate Field
My rating: 4 of 5 stars

When you're trying to find your comfortable spot, in your car, to get a bit of sleep, the last thing you expect is, to have an older, well-to-do couple, quite obviously from much further afield, come knocking on your car window.
This is exactly what happens to down on her luck Mim.
Alone in this world, with not a job, nor a roof over her head, Mim decides to help this rather eccentric couple in their hour of need and ends up transferring her whole life from Lancashire to Devon.
Not only that, she ends up belonging.
A wonderful feel-good story with a few predictable storylines, but many love twists, and moments that make you trust humankind again.
Many thanks to NetGalley, Harper Collins and One More Chapter for an ARC in exchange for an honest review.

Releasing 16th April, 2021
Last Night by Mhairi McFarlane
My rating: 5 of 5 stars

Another Mhairi McFarlane smash.
A story about friendship, trust and honesty.
Eve is one of the lucky ones. friendship wise. She has her quartet of friends, who have been together for nearly twenty years. Her best friend since forever, Susie, and Justin and Ed, who made up the foursome at Sixth Form.
There's just one little fly in the ointment. She has a HUGE thing for Ed.
An unrequited love, of sorts, especially since he is in a long term relationship with someone Eve really doesn't like.
Things happen on that one night, after the regular quiz night, they usually attend, including an impromptu engagement, which spins Eve out of control.
But, it's the phone call the next morning that tears Eve's life apart, and the consequences of a tragic accident that force her to look at her feelings, and relationships in a whole new light.
I absolutely loved it!
It just goes to show that you never really know someone, or that you can't know everything. Equally, there are reasons you shouldn't know everything.
This story explores relationships and friendships at a deep level.
I sympathised with Eve, a lot, throughout the book. She seemed to have far more than her fair share of heartache chucked her way, in life, but still, she had so much to give, and in losing someone she held so dear, she still manages to rescue and find someone else.
Many thanks to Netgalley and Harper Collins for an ARC in exchange for an honest review.

Releasing 1st April, 2021

Shh… It's Our Secret by Lizzie Chantree
My rating: 5 of 5 stars

Shh… Can I tell you a secret?
I finished this in a day!
I have read several of Lizzie Chantree's books already, she is an extremely versatile author, and this book is another little gem in her book jewels.
Violet loves to sing. She has since she was young, but the joy of singing ends when her parents pass away.
Since then, she's hidden her talent, singing in secret, and succumbed to an awful relationship. The only silver lining in the cloud that is her life is the cafe she works at, and the family she has built from her regular customers.
Life takes a huge turn when music producer Kai walks into the cafe and hears her voice.
All in all, an enjoyable read, quick and easy, and the happy ending we all want!
Many thanks to NetGalley and BHC Press for an ARC in exchange for an honest opinion.

Releasing 6th May, 2021
Lost Property by Helen Paris
My rating: 3 of 5 stars

I'm not sure what I was expecting from this book, but it wasn't what it was.
Maybe I expected a more light-hearted story, but it ended up being more about grief, loss, and being lost.
Dot works in the lost property section of the TfL department and takes her role of taking in lost items, logging them, and reuniting them with their owners very seriously.
I initially found it quite hard to get into this book, enjoying the quirky characters who frequented the Lost Property department, and Dot's colleagues, but the point of the story didn't quite get me until quite far into the book.
Dot is lost, herself. A sad character. But it took me a long time to build that empathy for her.
And the tiny smidgen of romance at the end? Well, to be honest, I wish I'd been able to read a bit more of that, to be honest.
Many thanks to NetGalley and Random House for an ARC in exchange for an honest review.

Releasing 13th May, 2021
The Road Trip by Beth O'Leary
My rating: 5 of 5 stars

Having read Beth O'Leary's previous book, I was extremely excited to be granted a copy of The Road Trip to read, and I wasn't disappointed.
Addie and her sister Deb are en route to their great friend Cherrys wedding. It's all set to be a fantastic road trip. Well, them, and Rodney, a stray wedding guest they managed to pick up. Then an accident occurs leaving them in a situation where they are forced to make an eight-hour road trip with not only Rodney, but two other guests, one of which happens to be Addie's ex-boyfriend.
What a bunch of characters, O'Leary has created!
I loved the dual timeline, explaining how they got into the situation they are in right now, parallel to the eight-hour journey that ends up being over twenty-four hours long.
Addie is a young, wronged woman, and almost all that has happened to her is not her fault.
Dylan is a man who has never had to make a choice, and, unfortunately for him, everyone around him has a stronger will than him, causing him to never really fight for what he should.
Deb is a fantastic sister, and protector, apart from when she disappears to satisfy certain thirsts.
I could strangle his best friend, Marcus. Honestly, that long, stuck in a car, a Mini, of all cars, with him would have driven me batty!
And Rodney, oh, poor, deluded Rodney!
And I can't forget the saviour of the day, Kevin, the truck driver who seems to appear whenever there is a problem.
There are moments of hilarity, but a lot to think on, too. A thoroughly enjoyable book that I finished in a day!
Many thanks to Netgalley and Quercus Books for an ARC in exchange for an honest review.

Releasing 29th April, 2021
The Secret Bridesmaid by Katy Birchall
My rating: 5 of 5 stars

What a fabulous book!
Honestly, I was hooked from the start and had I not been in the midst of a week from hell at school resulting in me falling asleep way too fast, I would have finished this in one sitting!
Sophie has found herself the perfect job – a professional bridesmaid. Each wedding she cultivates a secret identity and pretends to be a close friend of the bride, who will have hired her to make their special day perfect, under the guise of a best friend bridesmaid.
It's all going swimmingly, until she ends up with a job she never thought she would, ever, be considered for: Bridesmaid to Lady Cordelia Swann, a socialite Sophie followed and tried to emulate, as a teen.
But this is one tough cookie of a client, determined to relieve herself of this new 'friend'.
Oh, and it doesn't help that she has a HOT brother who doesn't know her real identity, but is keen to get closer to his sister's 'friend'.
I can't explain how much I enjoyed the whole book. Sophie is an interesting character, who puts the needs of others way ahead of her own. A great quality in a bridesmaid, but not so great for herself.
Cordelia is a character you probably want to slap initially, but she grows on you, then you find yourself with. soft spot for her.
And Tom, the HOT brother? Well, I think I'll be surreptitiously checking out men's forearms more often, now, thanks to Sophie's obsession with his.
Highly recommended, and such fun!
Many thanks to Netgalley and Hodder & Stoughton for an ARC in exchange for an honest review.

Releasing 13th May, 2021

Another Life by Jodie Chapman
My rating: 4 of 5 stars

Another Life is a heartwrenching story about love. Not just romantic love, but the love we have for others too.
The book is written from the view of Nick Mendoza, eldest of two sons.
It chronicles his life and several poignant losses within.
We meet Anna, a girl he worked with at the cinema, as a teenager, and learn about their struggles as two people from very different backgrounds, who have strong feelings for one another but are unable to act upon them, due to Anna's religions beliefs, and Nick's life ones.
We jump from one timeline to several others, and back, throughout the book, which, initially, I found quite confusing, but by the end, I understood.
A really touching read, and a book that will stay with you a long while.
Many thanks to NetGalley, and Penguin Michale Joseph for an ARC in exchange for an honest review.

Releasing 1st April 2021

The Car Share by Zoe Brisby
My rating: 4 of 5 stars

Well, that was a delightful read!
I am only sorry I couldn't finish it sooner, but that was purely because my working life has been so hectic that I spent some nights eagerly awaiting the next chapter of Maxine and Alex, only to find myself asleep with my face buried in the kindle, not from boredom but from extreme exhaustion.
Anyway, enough about me, on to the book!
The Car Share is a funny, poignant tale about a young man who suffers from depression, and his journey to find a travel buddy, for a long road trip to Brussels. He accepts a request from a Max and only finds out, upon picking her up, that Max is a nonagenarian, actually called Maxine, hoping to go on her own last journey, before signing into a Euthanasia clinic, ending her life with dignity, before Alzheimer's takes her life away.
Through the story that mainly unfolds over a couple of days, the unlikely couple ends up in several pickles, as well as getting themselves caught up in a kidnapping case, so find themselves as fugitives.
So much madcap fun, as well as some wonderfully touching moments within the story.
The only reason I can't give it 5 stars is that there was a lot of POV hopping within chapters which confused me a little.
Many Thanks to NetGalley and Hoder & Stoughton for an ARC in exchange for an honest review.

Releasing 25th March, 2021
A Bucket List To Die for by Lorraine Fouchet

My rating: 4 of 5 stars


A beautifully touching read about a man trying to get his family back together, following the devastating death of his wife.
Joe and Lou were a couple truly meant for each other. They lived on the island of Groix, happy together. Both their children had moved on, and as is the way, fractures in the family dynamics threatened to break them apart indelibly, after Lou's untimely death.
Her forward-thinking, however, end up bringing her precious family back together in a way none of them ever thought possible.
Told through the viewpoint of several characters, the story moves along over a period of a couple of months, with some flashbacks here and there.
I loved the character of Apple, the feisty granddaughter, who, in many ways, ends up being the catalyst for many of the changes.
A lovely read.
Many thanks to NetGalley and Hodder & Stoughton for an ARC in exchange for an honest review.

Releasing 29th March, 2021
Only nine books for me this month. That is really quiet, but it just shows how tired I have been after school, every day! Usually, I can devour 2-4 books a week, at least, but this time, I have just about finished one during the week days, and one over the weekends.
I look forward to hearing what you think of the books above, and what you've been reading, too!