Can you believe that May is nearly done? When I said time was flying, I wasn't kidding!
Right, drinks at the ready? Let's catch up!
If we were having chai I'd let you know that school has been hectic, as usual. There are so many things going on, right now, from working out how we are assessing the children, to ensuring we have covered enough of the learning that we wish our children to be exposed to, to spending that quality time with them, too. Monday was Pyjamarama, and the children loved coming into school in their pyjamas. We devoted more time than usual, looking at books, and reading stories together – my favourite thing!
If we were having chai I'd not be able to let the post go by without showing you the monster pear that came in the fruit for the children! Talk about wonky fruit!
If we were having chai I'd tell you that Lil Man completed his first week of assessments. He's enjoying coming home early, but it is a battle to get him to revise… typical boys! One week to go for him, then he can relax.
If we were having chai I'd say that I am still pretty shattered. We've been carrying on with the major clearouts, to help whenever we move out of this place. There is a lot less 'stuff' around, and I have got very good at getting rid of things, but, Hubby Dearest has been outed as the biggest hoarder there is!
If we were having chai I'd have to get you to raise your cups to Pops, who turned 75 on Saturday! If only I was in a position to go and see him. We can't stay overnight yet, so it;s a long journey for just one day, especially given that Lil Man is in the middle of his assessments, but hopefully, soon, we can be together!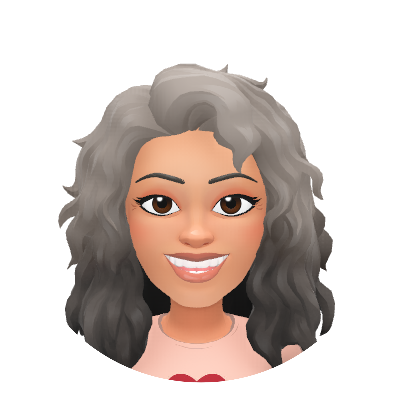 This week, I am in and out of school, for some specific reasaons (to be revealed soon enough!) but, suffice to say, there is some big stuff happening here! Lil Man finishes his GCSE exams that aren't meant to be exams on Friday, so he will be free, too. OMG!
As will I. We break up for our half term. on Friday, and though it feels like a short minute since we had Easter, the last five weeks have almost killed me! It's been a hard slog. There is so much going on in school, and at home. I can't wait for our break!
This still stands, too!
Now, I will say this here, so hold me accountable, folks.
On top of school, the next two weeks will be hectic. We have Lil Man with his GCSE year, coming to an end, so even though they don't have exams, there are still assessments happening, starting today, so his teachers can submit their grades for qualifications… And there's the house. I can't say much, but, things are moving, and this is why I need to step back, a little from some of the weekly prompts, so I can get the clearout done! Evenings and weekends will be being used to sort out the chaff from the wheat, so to speak… And, to add to that, Lil Man's Cricket, as well as countless courses and forums we have been asked to be a part of, to keep up to date with school changes.
So, if you see me on here, too much, call me out!
And while you're here, did you sign up for my mailing list? I am in the middle of writing an exclusive Chickpea Curry Lit story for my subscribers, and there will be news, tips and even recipes! You know you want to join… go on! Click the pic below to sign up!