Last month was a wash out, with reports and assessments. This month is the last one of term, so I'm not holding out much reading hope to be honest! Still, I can try! And I have SO MAY ARCS to read, via Netgalley, that my brain is swimming with deadline dates! (Someone, tell me to stop agreeing to read, or requesting them!)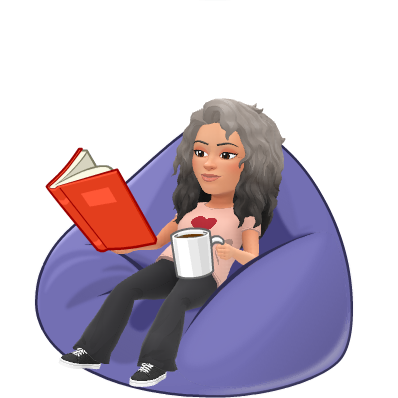 The Mother Fault by Kate Mildenhall
My rating: 4 of 5 stars

I'm not sure what I was expecting when I requested this book, but when I began reading I realised it was very different to my usual reading genre.
Dystopian fiction is not really my thing, However, when you couple an unknown genre with a topic I love, which is motherhood, and family, and the lengths said mother would go to for hers, then you get a pretty good read.
Many thanks to NetGalley and Harper Collins for an ARC in exchange for an honest review.
Released 7th July, 2021
You and Me on Vacation by Emily Henry
My rating: 4 of 5 stars

I loved this book on so many levels.
Poppy and Alex are made for each other, but they really don't get it. Well, not straight away.
Despite being best friends for so many years, and taking their special yearly vacations together, things simmer, but never bubble over.
Until one trip.
A trip that changes so much.
I have to say I felt for Poppy, so much through the whole book, holding onto her unrequited love, as well as trauma from the past.
I honestly wanted to shake Alex. I mean, come on, why didn't you give any indications any earlier, as to how you felt?!
Still, I really enjoyed the read, and would recommend it for a great summer sizzler!
Many thanks to NetGalley and Penguin for an ARC, in exchange for an honest review.

Released 8th July, 2021
The Lock In by Phoebe Luckhurst
My rating: 4 of 5 stars

The title, The Lock In, really pulled me to request this book, and though it wasn't about a lock in , in its truest sense, the story was a cringy gigglefest from start to finish!
Imagine it, being hungover, in a house that has a huge leak, and locked in the attic with three other people.
Ellen, one of the fated housemates, is suffering from a rather wild night before, and after discovering a leak, tries her hardest to find the off switch (!!) in the attic. So something I would do, pre being a homeowner.
After no success, she has to wake her fellow housemates, to alert them to said leak, and request their assistance in turning off the water.
Jack, the most recent addition to the house, is clueless, but Alexa, Ellen's friend from university, and final housemate is savvier, however, doesn't have the brute strength to actually turn the stopcock (that was under the sink, in case you needed to know!) off. They all find themselves up in the attic, questioning Ellen's presence there, when the fourth in the adventure arrives, Ben, who was actually Alexa's date.
Now, his brute strength is another matter, and he ends up locking them in the attic, and breaking the door handle!
The hilarity that ensues from being stuck with almost no phone (I won't go into that, too much!), no toilet, food or water, along with old stories being recalled, oh, and the memories of an old romance that turned sour popping its head up, it's an entertaining book.
The visit back to 2009 with MSN Messenger, drunken nights and the first digital cameras took me back to my own youth!
I found all the characters likeable in their own way and ended up with a soft spot for Jack, who is socially clueless but ends up in the limelight in a way he never thought possible.

Many thanks to NetGalley, and Penguin Mochale Joseph UK for an ARC in exchange for an honest opinion.

Released on 22nd July, 2021

Welcome to Ferry Lane Market by Nicola May
My rating: 4 of 5 stars

Can I start by saying I want to go to Ferry Lane Market?
I want to meet this cast of characters; colourful, caring and complicated!
So, we have Kara, a woman stuck in an eight-year-old relationship, that is going nowhere, with barely the finance needed to stretch to living a little, outside of paying her mortgage.
She's in a job she loves, but without the appreciation from her boss, even that shine has dulled.
Surrounded by people who care about her, she ends up on an adventure of a lifetime, after kicking Jago, her useless, cheating boyfriend, to the curb, to find her true path,
I really enjoyed immersing myself in the world of the Ferry Lane market, and it was fantastic to read about a woman, just past what people would say was the prime of her life, finally finding her feet, her passion, and some love, along the way!
And I'm looking forward to reading more about all the fantastic characters in the books to follow!
Many thanks to NetGalley and Hodder & Stoughton for an ARC in exchange for an honest review.

Released on 22nd July, 2021

The Image of Her by Sonia Velton
My rating: 4 of 5 stars

Two woman, one man, livng far apart, yet irreversibly connected. Brilliant read! Seriously, I had one idea in my mind about what this book was going to be about, and though I clicked, part way through, the twists and turns to get to the conclusion were gripping! The stories of the two women, how we move from the present to the past, the takes interweaving, to create this blanket of connections… was fantastic! I can't write much, as I would give the story away, but it's good, trust me! Loved it! Many thanks to NetGalley and Quercus for an ARC in exchange for an honest review.

Released on 22nd July, 2021

The Promise of Summer by Bella Osborne
My rating: 4 of 5 stars

I enjoyed part one of this book, so was thrilled to be able to read the whole of the novel.
You know you're in for a good read when within a few pages, you know exactly what you want to happen, and you speed through the chapters waiting for it, going on a fantastic journey to get to that expected destination.
It was like that for me, with The Promise Of Summer.
An easy, light-hearted read with three interesting characters; Ruby, with her obsession with having a baby, Kim and her secret, and Curtis…
I was fascinated by Curtis, the whole way through! The pointers from the very beginning of the story indicated a person on the autistic spectrum, and it was just a joy to see him with his own happily ever after, to be honest.
And don't let me forget to mention Boomer, or Boomerang, the rescue dog, who ends up stealing plenty of hearts!

Many thanks to NetGalley and Avon Books for an ARC in exchange for an honest review.

Released on 22nd July, 2021


What's Left Unsaid by Emily Bleeker
My rating: 4 of 5 stars

What's Left Unsaid is a book that took me a little while to get into, but once I was in, I was hooked.
Hannah Williamson is a woman with her own past and troubles. Having been sent to live with her grandmother, Mamaw, in a little town in Minnesota, on the pretext of looking after her, she embarks upon a job at the local paper, keen to get back to her real career in journalism.
While there, she finds out about a story, something kept deeply hidden, which triggers her thirst for wanting to know more.
The more she knows, the more invested she becomes in the story, not knowing just how involved she is to become.
There are many issues raised in this book, not least the extreme prejudices that were held on to so tightly, in the South, but child abuse, depression, adoption, miscarriage…
And to think it is a story based upon the real story of the author's great aunt.
A fascinating read.
Many thanks to NetGalley and Lake Union Publishing for an ARC in exchange for an honest opinion.

Released on 27th July, 2021


Love Life by Nancy Peach
My rating: 4 of 5 stars

So, what happens when you are a woman living the aftermath of a broken relationship, where you found your then partner, in bed, with another man? Coupled with doing your residency in a hospital, training to be a doctor? Alongside generally feeling like absolute rubbish, because, well, you are. Anyway, that's how life has made you come to view yourself?
This kinda sums up our heroine, Tess.
Oh, but I forgot, she has these two voices in her head, or rather like the devil and angel one might have on your shoulders, she has the chat show host, akin to Jerry Springer, rubbing her face in all the downs she encounters, with the lovely Jane Austen on her other side, cheering her along, with her ladylike grace.
While on her training stint in the hospice of the local hospital, she encounters a patient with who she develops a strong bond. What she wasn't counting on, was the son of said patient, who brings back certain memories… yet, he doesn't appear to remember her, at all.
It took me a short while to really get into the swing of the book, but once I was there, I was THERE, if you know what I mean!
Honestly, there were times I wanted to punch the Chat Show Host in the face – What an obnoxious man! But the light-hearted banter that spilt from the mouths of the two voices, along with the story, as it unfolds, had me wanting to read more!
Many thanks to Netgalley and One More Chapter for an ARC in exchange for an honest review.
Released on 16th September, 2021
Patience by Victoria Scott
My rating: 5 of 5 stars

What an amazing read!
No, seriously, I haven't felt gushy about a book for a while, now, and this one, well, it gave me the feels.
Now, it's not a rom-com, as I usually enjoy, but the story of Patience, a woman diagnosed with Rett Syndrome in childhood, captivate me.
I enjoyed how the book was written, with Patience's point of view given through her thoughts, since, she is unable to talk, and the differing viewpoints of her family: both parents and her sister, Eliza.
Life can't be easy as a carer, and member of family of an individual who is diagnosed with such a disorder. You often find the world sympathising with them, but this also turned the tables on that, by providing Patience with a voice.
Regardless of whether she was able to talk, move, feed. herself, etc., she still has opinions, and thoughts, reminding me that we never know what is going on in the mind of someone we may consider 'disabled'.
Thoroughly enjoyed this.
Many thanks to NetGalley and Head of Zeus for an ARC in exchange for an honest opinion.
Released on 5th August, 2021
Well, I am quite impressed with myself to be honest! After a thankless last couple of months, with the house move and the last term of the school year, reading has always been there, but not at the forefront of my life, so nine books, this month, I think, is a winner!
So, were there any there that sparked your interest? Let me know what you've been reading this month, too!