August is a month where school takes a total back burner… well, usually, it does. I may have some documents to read and write, and a visit into the classroom, to get ready for September, but for the best part it will be cricket, house stuff, a little writing (I hope!) and reading! Bring it on! (I have sp many arcs publishing this month, I hope I get them all read!)
Advance Warning!: I managed to read loads! TWENTY BOOKS! And the reading also included some Christmas ARCs, so for me, it wsa Christmas in August, not July, as many like to post about!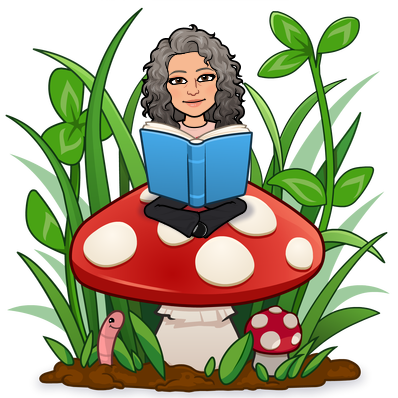 The Dating Game by Sandy Barker
My rating: 4 of 5 stars

Having lapped up Sandy Barker's previous novels, I was extremely excited to get a chance to read The Dating Game, her highly anticipated next release.
And I was not disappointed!
Abby is a woman with dreams of becoming a serious journalist. But right now, she's ended up on a gig where she writes as her alter-ego, Anastasia Blabbergasted, a hilarious gossip columnist whose recaps of reality shows grasp the attention of the masses.
Somehow, she ends up being railroaded into taking part in The Stag (think The Batchelor), purely for fly on the wall, research purposes, where she is asked to pretend to be one of the Does (the women hoping to be chosen by The Stag), so she can get close to the action, and write really juicy recaps of the newest series.
So that is Abigail the journalist Abby the Doe and Anastasia the columnist. Quite a lot of personas for one person to juggle!
What she didn't expect was to feel the flutterings of romance building up from a totally different source, as well as finding out she really likes some of her fellow contestants!
Okay, so if you are looking for a straight-up romance, it ain't gonna necessarily come from this book, but that doesn't mean, by any way, shape, or means that there isn't any sizzle. Add to that, the fact that he's a hot Aussie hunk… who isn't The Stag… There is hidden romance and plenty of laughs, so it firmly sits in the Rom-Com sector, for me.
I do love a bit of reality TV, and having watched series like The Batchelor, it was great to get a feel for what possibly happens behind the scenes! The dynamics between a group of women vying for the attention of one man, for very, very different reasons, was a great avenue to explore.
Add in all the different locations they visit on dates, in and around Sydney, and I felt like I was on holiday, myself! (Much needed in this climate, I'll have you know!)
A fun, light-hearted read to give you a giggle!
Many thanks to NetGalley, Harper Collins Uk and One More Chapter for an ARC in exchange for an honest review.

Releasing 10th September, 2021

Brown Baby: A Memoir of Race, Family and Home by Nikesh Shukla
My rating: 4 of 5 stars

As I embarked upon making my own writing dreams a reality, I stumbled upon author Nikesh Shukla, a fellow Indian of Kenyan descent, who was of similar age, and though he was Gujerati, and Male, to my Punjabi and Female, there were enough similarities to make his career interesting to me.
Brown Baby is a memoir, as well as a guide to life for his own Brown Baby, Ganga, and her sister, but the memories he recounts, the feelings he encounters, growing up as a British-born Indian, a child of immigrant parents, displaced by society, not really getting why, but then, yeah, getting it, were all emotions I've felt, too.
The passages about his mother and those feelings of love, loss, and guilt were overwhelming.
Add in the fact that his own Brown Baby has a mother who isn't brown, so there are so many other questions, and hurdles to overcome. Again, close to home, as my own brother married a Finnish girl, and their boys are 'Finndian', so yup, more intriguing questions as they grow up, inquisitive.
A heartfelt tribute to a strong mother, a memoir filled with lessons. All in all, a good read.
Many thanks to NetGalley and Pan Macmillan for an ARC in exchange for an honest opinion.


Sylvester by Georgette Heyer
My rating: 3 of 5 stars

Having spent the whole of January gorging on the entire Bridgerton Series, I was drawn to try this older regency novel by Georgette Hayer, after it was advertised as something for Bridgerton fans.
We still have a rakish Duke, and a young lady who may, or may not, be suitable as a bride for him, alongside a strange situation that throws them together, despite neither of them really wanting to be with one another.
I'm afraid this was where the similarity ends, for me. Perhaps the writing was not a style that I enjoyed, as it was written quite a while back, compared to the slightly more contemporary way the Bridgerton series was penned. The story was intriguing, but I did find the language didn't captivate me in the same way.
Still, if you are a Regency Romance fan, I am sure you would be more than happy to read this, and the many others Heyer has penned.
Many thanks to NetGalley and Random House UK for an ARC in exchange for an honest review.

Did You Miss Me? by Sophia Money-Coutts
My rating: 4 of 5 stars

The Wish List was a book I loved, when I read it, so to be offered the chance to read a new book by Sofie Money-Coutts was not to be sniffed at.
I really loved this story centring around first loves and second chances.
Nell is a successful lawyer in a prestigious law firm in London, specialising in family law, so basically she spends her days dealing with divorces. Good thing that she wasn't all that fussed about marriage, since the stories she has to deal with, would put off many a bridezilla.
Oh and her partner, Gus, was also of the opinion that marriage was unimportant: an unnecessary evil in their perfect relationship.
A local tragedy brings her back home for a short while, but in that twenty four hours she is back, she meets people who stir up a whole lot of long hidden emotions.
She's faced with Art, the newly appointed Lord of the manor, since his father passed away, and also, her first love.
Of course, he's married, and lives in another country, so why would he remember much about their teenage romance? Or was it just a little fling for him?
Fantastic story! I think I always know where it would end up, however, there were a few points where I thought the end might have been something different, so I was definitely turning the pages, in anticipation.
I kinda loved Art, the handsome new Lord, who really didn't know what he'd done wrong.
Gus, well, I could take him or leave him, but I understood why Nell was with him, comfortable, content, but was she happy?
The addition of the secondary characters back home; Nell's newly separated parents, her brother and her two besties from school, Colin and Luce, all made for some interesting side storylines, too.
And Nell, I was quite proud of her by the end, making a stand where it counted!
Many thanks to Netgalley and HQ for an ARC in exchange for an honest opinion.

Released on 19th August, 2021
Ouija by Zoé-Lee O'Farrell
My rating: 5 of 5 stars

Okay, so I'll start off by saying that Horror is not my go-to genre, usually, but having read the opening chapters of this book, previously, my appetite was well and truly whetted, so when I was given the opportunity to read the whole book, I jumped at the chance, straight away!
Ouija is the debut novel by Zoé-Lee O'Farrell, and what a fantastic debut it is, too!
Six high school students take it upon themselves to have a go at something they really shouldn't have touched, i.e. the Ouija board, inside an abandoned school, where tragedy struck a little while before.
What were they thinking? That's what I was thinking, as I read, having been a little silly in my own youth, and tried this occult madness out at university. Put it this way, we had to break the session, and I was too scared to walk home in the dark, alone, for ages!
Still, Jon, Ben, Caley, Lara, and twins, Simon and Sophie all head into the school, some with doubt and trepidation, some with scepticism, some with a little indifference.
They all leave with something that binds them all together for life, and it ain't something pleasant, I tell you!
O'Farrell has created just the right amount of tension and jumps, twists and turns to really keep you turning the pages, and the ending?
OMG! I will be needing a continuation, please!
If you like a bit of horror, that isn't overly gory, but will play with your mind, you need to read this!
So, so, so proud of you, Zoe, for this fab book!

Released on 30th August, 2021

Eight Perfect Hours by Lia Louis
My rating: 5 of 5 stars

What a beautifully crafted story about fate, and what was always meant to be, but how, sometimes it's just not the right time.
Nell, our heroine, is stuck in the snow, after a hurried reunion at her old college, where she was meant to be coming home with a special package. Instead, she is sat in the car, on the M4, stuck because of heavy snowfall, with a letter, memories, extreme emotions and a mobile with a flat battery.
Her hero arrives, not on a trusty steed, as such, but with a knock at the window, and the offer of a charger, as well as some company, the night ends up as the most perfect eight hours of her life.
Only, they never exchange contact details after.
The next few months sees so many coincidental events happening, that it is hard for Nell to discount the thoughts of her hippyish best friends, Theo and Charlie, who firmly believe in the whole 'it was meant to be' theory.
But, were they right?
A book I devoured within hours. Honestly, if I hadn't started it so late last night, I would have finished it in a single sitting.
I truly felt for Nell, a woman with so much talent, but with responsibilities weighing her down, in the shape of her mother. A troublesome ex, and a wayward brother, make her feel like she isn't worth much more than the lot life has thrown her.
Then there's her knight in shining armour, Sam, who rescues her from the snow, and over the story, their own lives entwine in ways that seem unreal. A hunk with a heart, that's Sam!
Of course, there is also Ed, the ex who pops back in, and even though she is thinking there could be something there, I found him rather smarmy. Keep well away, Nell!
Honestly, this was a wonderful read, covering so much within it, including loss, and bereavement, as well as postnatal depression, and that old chestnut, Fate.
A thoroughly good read that I would highly recommend!
Many thanks to Netgalley and Orion Publishing for an ARC in exchange for an honest opinion.

Released 19th August, 2021
Every Day in December by Kitty Wilson
My rating: 5 of 5 stars

Kitty Wilson is a 'new to me" author, so reading the blurb was what attracted me to the story. I mean, who doesn't love a Christmas Romance story?
This was a beautifully crafted story about a woman and man, each with their own insecurities and losses, but with so much to give to the world, and possibly each other, if they could be brave enough to chance it.
Despite coming from a family of means, Belle Wilde is determined to make it, by herself in this world. She has her love of Shakespeare, and a lifelong project she needs help to launch, but there is no way she wants to take money from her parents, especially since her famous father doesn't really rate her chances at anything in life.
Christmas is looming and faced with a jobless festive season, she goes about thinking of the cheap and cheerful gifts she could bring home when she unexpectedly bumps into Rory, an old acquaintance from student days.
Now, Belle, she loves Christmas. Rory? Not so much,
After the loss of his wife in December a few years previously, Christmas has lost its sparkle for him.
Somehow, after finding out about Belle's secret project, he finds himself entwined in her life every day of that festive month, as she slowly teaches him how to love Christmas, and quite possibly other things, again.
Each chapter of the book is set on a different day in December and I loved it all!
Belle's goddaughter, Marsha is a firecracker of a five-year-old, and I absolutely loved Angela, cancer-stricken mum of Rory, with spunk to match that of Belle's!
Filled with a real slow burn of a romance, building a casual friendship up into something rarely found in relationships, this was a lovely read that I have to admit made me shed a tear of sentimental happiness at the end, too!
I'd love to read a bonus chapter, a year on. What is happening in the world of Belle and Rory? Is Marsha still crazy but oh-so-cute? Did Angela's Secret Santa tradition keep on going? How is that Shakespeare project progressing? And, what is happening with Belle and Rory?
Many thanks to Netgalley and Harper Collins for an ARC in exchange for an honest review.

Released 19th August, 2021

The Liar Next Door by Nicola Marsh
My rating: 5 of 5 stars

Nicola Marsh has totally done it again, honestly! I've read a couple of her domestic thrillers now, and each time, she pulls me in with the storyline, all the twists and turns, and I am blown away by the ending!
The Liar Next Door was no different.
Three women living as neighbours in a lovely neighbourhood become tentative friends, knowing no one else there.
They each have their own secrets, and reasons for moving from previous locations, but some are more sinister than others.
But, which one is lying?
All three characters have issues of their own, from paternity secrets to infidelities, and the way their stories end up weaved together is nothing short of genius. You have a married mum of one, who is a famous influencer, a young, newly married, pregnant woman and a single mum, apparently fleeing from some danger.
I thoroughly enjoyed this read, and can't wait for another!
Many thanks to NetGalley and Bookouture for an ARC in exchange for an honest review.

Released 23rd August, 2021
Hot Desk by Zara Stoneley
My rating: 3 of 5 stars

If you're looking for an easy, uplifting read, with a bit of a slow burn romance, then this is quite possibly a book for you.
Hot Desk is about precisely that. A company changes up its working procedures post-Covid, with more work from home, and less time in the office,e meaning people now have to share desks.
Music to the ears of some, but not for Alice, our heroine, for whom the lockdowns and being stuck in her room in her house share haven't been ideal, especially for work.
And then she finds out that her haven at work is now to be shared, and by none other than Jamie, her annoying colleague, who was also the one to give her a kiss to remember, many moons ago, yet doesn't seem to remember said life-changing moment.
Kinda second chance romance, though the first time didn't really go anywhere.
I'll be honest, not my favourite ever read, but it was a pleasant one, and I enjoyed the story. It would make a good beach read.
Many thanks to NetGalley, Harper Collins UK and One More Chapter for an ARC in exchange for an honest review.

Released 31st August, 2021
Freckles by Cecelia Ahern
My rating: 4 of 5 stars

Freckles. The cover and the blurb enticed me to read.
A woman, who is floundering in life uses a phrase uttered to her in a moment of annoyance, to shape the rest of her life.
You are the average of the five people you spend the most time with.
Who are those five people, and how have they shaped her?
Are they the same five people throughout her life, or do they change?
Allegra Bird is a complex character. She shows shades of autism throughout the book.
I have to admit that, initially, I found it quite hard to get into, as there were no speech marks throughout the book, and sometimes I was mixing speech for thought, etc, but it added to the confusion in the mind of our main character.
But, once I was in, I was IN, if you know what I mean.
I was making my own list of five for Allegra, throughout the book, and am so glad I got it right, in the end!
There were hints of a possible romance, but the essence of the story wasn't muddied by that. Instead, we were given a hopeful ending.
I felt for the young girl, discarded by her mother, who wanted to know more. A woman who wanted to help others, but didn't often get it quite right. Someone who was frequently misunderstood.
As I mentioned before, it took a little while to get into, but I did enjoy the journey through Allegra's quest to pinpoint her five.

Many thanks to NetGalley and Harper Collins UK for an ARC in exchange for an honest review.

Releasing 2nd September, 2021

The Hidden Child by Louise Fein
My rating: 4 of 5 stars

This is my first book by Louise Fein, and I have to say I was glad I gave it a try.
The Hidden Child is a story steeped in history, filled with beliefs that many of us would find hard to swallow nowadays, but which were held to by many a century ago.
The story centres around Husband and wife, Edward and Eleanor.
Both have a strong belief in Eugenics, and the plan to institutionalise those who suffer from certain afflictions and maybe even sterilise them, to prevent the risk of 'inherited' disorders, such as epilepsy, being passed down to the next generations.
Until something happens in their own personal life that tears both them apart, and their own beliefs.
I have to say I couldn't read this in one sitting because the subject matter was so deep; eugenics, the search for the perfect Aryan race, institutionalisation, alternative treatments,
But behind those topics was a story about a real family, struggling with dealing with situations out of their hands,
Reading the Author's note at the end was enlightening, as certain aspects of the story are based upon one of her own background truths, and it is also quite scary to read how much of what is included in The Hidden Child is based upon truths, politically, and medically.
I have to say there were moments, as a mother, I had tears in my eyes,. There were times I wanted to cheer, as Eleanor grew a backbone, and also moments of upset when I read about some of the Eugenic beliefs.
A really fascinating, and engaging book. It's not an easy read beach book, but something to take time, and mull over.
Many thanks to NetGalley and Head of Zeus for an ARC in exchange for an honest opinion.
Releasing 2nd September, 2021
I Have Something to Tell You by Susan Lewis
My rating: 5 of 5 stars

You've got to love a Susan Lewis book, haven't you? Well, I know I'm always going to enjoy her brilliant storytelling skills, having read many of her books over the years.
I Have Something To Tell You was nothing short of a masterpiece, quite possibly one of her best, to date.
Jay is a defence lawyer, caught up in the early confusion of a new murder trial. She finds herself sucked up into this particular case more than others, as she tries her hardest to help her client, who she has a gut feeling about. He can't be guilty. Can he?
Meanwhile, in her personal life, she's dealing with trust issues. Fractured trust is never quite as strong after it's been shattered once, and she is finding that, even years after finding out her husband cheated on her.
With good reason, it seems.
There were so many twists and turns within each different part of the story. from Jay's relationship with Tom, her husband, to how she handles the murder case client, Blake, and all the investigations.
I Have Something To Tell You is a brilliant title for the book, where those words, or something similar, are uttered several times, bringing new tweaks to an already engaging story.
Thoroughly enjoyed this!
Many thanks, to NetGalley and Harper Collins UK for an ARC in exchange for an honest review.

Releasing 16th September, 2021
Seizing the Bygone Light: A Tribute to Early Photography by Cendrine Marrouat
My rating: 5 of 5 stars

Many thanks to the Authors for providing a copy for review purposes.

Seizing the Bygone Light: A Tribute to Early Photography captures the essence of emotions within the images enclosed by the authors, and the words of poetry that accompany them.
I loved some of the chosen images, which left me feeling wistful, in some ways, and ignited inspiration within me.
An interesting book for photography enthusiasts, with a love of poetry.
Rhythm Flourishing: A Collection of Kindku and Sixku by Cendrine Marrouat
My rating: 5 of 5 stars

We all need a bit of positivity in our life, and this beautiful collection of poetry and photography has it in spades.
I am a lover of poetry, both syllabic, and not, and being introduced to the new-to-me forms, Kindku and Sixku, was great.
I enjoyed both the photography-based lines, as well as those inspired by the words of well-known figures, such as Maya Angelou.
Many thanks to the Authors for providing me with a copy, in exchange for an honest review.

Matchmaking at Port Willow by Kiley Dunbar
My rating: 5 of 5 stars

Can I just say, I was so excited to be heading back to Port Willow, with Kiley Dunbar!
I've been a huge fan of Dunbar's stories over the last couple of years and was thrilled that I was able to read the next book about The Princess and Pea Inn, and its lost soul inhabitants and guests.
It was a joy to be back with Atholl and Beatrice, Gene and Kitty, and to meet all the newer characters that made the story so great to read.
Beatrice and Atholl have settled into their life at the Inn, with plenty of exciting new projects to get their teeth into. They have a couple coming to stay, who are to celebrate their twenty-fifth Anniversary, during their month-long stay, and a young woman from New York, coming to find some new trends around the Highlands that she can tout to her company back home, as the next 'big thing'.
Each of these characters has stories of their own that bring about the 'Matchmaking' part of the book's title.
I don't want to go into too much detail, and give things away, but, despite being a book two in a series, it is easily readable as a stand-alone.
There are trigger warnings with regards to miscarriage, but it has been health with sensitively, and as I mentioned before, I've read the first book, so was aware of this side of the story. Also, hats off to the author for bringing menopause into the equation.
Also, it is lovely to have a cast of characters who aren't all young, beautiful people, looking for love and finding it, but those more advanced in their years, with a history behind them, and, yes, still finding it!
A heart-warming story with the capacity for more to happen… hint, hint!
Many thanks to NetGalley and Hera Books for an ARC in exchange for an honest opinion.
Releasing 16th September, 2021
Safe at Home: What if you left your child alone, and something terrible happened? by Lauren North
My rating: 5 of 5 stars

I've read two of Lauren North's previous books and loved them, so was excited to get my teeth into her latest one, Safe At Home.
She is a fantastic author of Psychological Suspense, and her plots keep your mind ticking over, second-guessing every thought you have, throughout the books she writes.
Safe At Home is no different.
Anna is bringing up her three girls alone, while her husband, Rob, works overseas. After some incident prior to the start of the book, they are living in a different area and living a completely different life to what they were used to.
She's become an extremely protective mother, not trusting anyone, despite the local community trying to welcome her into their folds.
A decision, not taken lightly, to leave one of her girls at home alone for what should have been a twenty-minute period, becomes the catalyst for an event that changes the lives of not only her family but many people around her.
I was on tenterhooks throughout the whole book, I have to admit. What a fantastically told story, with so many twists, and possibilities, to make you think you know what is going on, before you get thrown off the scent, again.
Loved it!
Many thanks to NetGalley, Random House UK, Transworld Publishers, Corgi for an ARC in exchange for an honest review.

Releasing 30th September, 2021


The Other Man by Farhad J. Dadyburjor
My rating: 3 of 5 stars

3.5 Stars
Reading the blurb for this book, I felt I really wanted to read it. an LGBTQ romance, based in recent years, in Mumbai. It's not something that is written about often, so I was excited.
Ved Mehra is the son of an affluent businessman, from a wealthy family, and wants for nothing.
Except for love and acceptance.
Finding himself forced into an engagement with the delightful Disha, Ved thinks it must be for the best.
Only… he's gay.
Then he meets Carlos.
The story is set around the time when Section 377, a law set in British colonial times, criminalising homosexual activity, amongst other things is due to be overturned.
While I really wanted to love the story, I found the characters to be underdeveloped, and there were areas that the story almost went too fast, or felt a little unbelievable.
I mean, considering Ved hadn't come out to his parents, would he still have brought a man back to the house, so brazenly, indulged in such loud physical pleasure, and have none of the house staff batting an eyelid, nor his father asking questions?
But, there was a HEA, so, I was happy!

Many thanks to NetGalley and Lake Union Publishing for an ARC in exchange for an honest review.

Releasing 12th October, 2021


Baby It's Cold Outside by Emily Bell
My rating: 4 of 5 stars

You hear people talking, jokingly, about getting together in x amount of years, if you're both still single, but in Baby, It's Cold Outside, the pact to meet in ten years in Dublin is something our main character Norah Jones is seriously considering.
Having met Andrew in Italy, as a fresh-faced young woman, and been swept off her feet, fate brought them together but tore them apart too.
As the date of reckoning approaches, life throws Norah a curveball, leaving her at a loose end at Christmas, and she finds herself going to Dublin to see if this meeting will really happen, with her long time friend Joe with her.
I really loved Norah Jones, singer, turned music teacher. She's been dealt a tough hand by life, in so many ways, losing people she loved, and I really wanted her to get her happily ever after,
She gets her Happily Ever After, but, maybe, not in the way she expected.
The cast of characters within the book was great, with Norah's circle of friends, her mum, and several special other people she meets in Dublin.
And, talking of Dublin, reading this book makes me want to go and visit!
A lovely Christmas story to warm the cockles of your heart.
Many thanks to NetGalley and Penguin Michael Joseph UK for an ARC in exchange for an honest review.

Releasing 14th October, 2021

All For You by Louise Jensen
My rating: 5 of 5 stars

I was thrilled to receive a copy of Louise Jensen's new psychological thriller, having enjoyed some of her previous books, and All For You didn't disappoint.
On the surface, the Walsh family seem like your average family, husband and wife with their two sons, but when you scratch the surface, all isn't as simple as it should be.
For a start, there is a young boy suffering an illness that nothing but a transplant can help with, and another teenager suffering anxiety and stress from a tragic event that happened in his own life a few months before.
To top it off you have a husband and wife with their own secrets.
Then, the unthinkable happens. One of their boys goes missing.
The story is told from the viewpoints of both husband and wife, Aiden and Lucy, and the eldest son, Conner. We find out snippets of their pasts, as layers are slowly peeled off, as the story unfolds.
A wonderfully wicked web of interweaving storylines makes for a fantastic thriller, and it kept me on my toes the whole way through. At many points, I was convinced I knew what was happening, only for the next chapter to throw another curveball.
It really does make you think, 'What would I do?', had you been in a situation similar to any of the characters, for they all made bad decisions in the past, though for compelling reasons…
Fantastic read.
Many thanks to NetGalley and HQ for an ARC in exchange for an honest review.

Releasing 28th October, 2021
The Christmas Escape by Sarah Morgan
My rating: 5 of 5 stars

You can't go wrong with a Sarah Morgan Christmas book, can you?
Well, I'm pretty certain of that fact, and I loved this one as much as the others that I have read.
This story centres around three main characters, Robyn, her niece, Christy and Christy's best friend Alix.
Robyn lives in Lapland with her husband Erik and has been estranged from her family for many years, yet, out of the blue, she receives an email from her niece, wanting to come over.
Christy is nervously excited at the thought of meeting her aunty, the Rebel Robyn, about whom she knows nothing, other than her mother refused to discuss her, at all.
She's due to take her family; husband Seb and small, feisty daughter Holly to visit her rebel aunt, with her best friend and ally, Alix in tow, too, all the way to Lapland.
But, things happen. (Of course, they do!)
And she finds herself having to ask her best friend a huge favour, i.e. stepping in as 'mum' for a while, as she sorts out something personal, meaning Alix has to go to Lapland with Holly. With backup, of course. Zak. Who happens to be Seb's best friend, and apparently a sworn enemy of Alix's.
Yes, it is a romance, in many ways, and how can you not get romantic, thinking of the Northern Lights, and midnight sleigh rides, the snow, and saunas…
Though, more than that, I felt this book was about relationships and friendships, and misunderstandings. How something that seems so small can end up becoming bigger than you realise, and that thing you thought was huge, actually isn't important at all.
A fabulous read that I devoured pretty much in one sitting on a Bank Holiday Monday!
Many thanks to NetGalley and HQ for an ARC in exchange for an honest review.
Releasing 28th October, 2021
So, I've given you quite a selection to think on from Romantic, to Christmas, Psychological thrillers to poetry, not forgetting a little LGBTQ fiction. What tickles your fancy? And share what you read this month, or recently, that you would recommend!