I wish I could start by saying I am a much healtier Ritu, this week, but thats not quite the case… but, I am better, I promise!
Sipping on Lemon and Honey, right now. Hopre your brew is hot. Ready?
If we were having chai I'd tell you that I managed a whole three days in school this week. Wednesday and Thursday ended up a total write-off, as I felt so unwell. I figured that a day in bed would help, and, as it was my management morning, and plannig afternoon, we wouldn't be understaffed. What I didn't count on, was that one day wouldn't be enough, so a second day was needed. I've been tested, don;t worry. It's not THE COVID! But what the BBC wrote an article on, which is basically the WORST COLD IN THE WORLD! I was only saying a few days before that usuaslly those who work in schools, especially with the younger children, have the constitution of an ox – we are subjected to so many coughs, sneezes, etc. woth no barriers, as these are the children who are still learning how to cover mouths and use tissues. Heck, half the time we are the tissues for them! But, since the pandemic began, we've all been more sheltered, wearing masks, mixing less, so it was inevitable that our own immune systems would suffer a little setback. And that is exactly what has happened here. It started with a sore throat, then the cough, and the runny-morphing-into-blocked nose, and congested chest. No temperatures, just feeling really yuck! I was back on Friday, but it will take a while for this cough to totally clear up. Still, thank you guys, for your well wishes, last week, they are always much appreciated!
If we were having chai I'd say that school, the days I was there, were colourful. The children are now in full time, except for the three for whom a full day of structured learning would be too much. Most have settled amazingly. They do complain about being tired by the end of the day, but that's us too, and they are four and five, so I don't blame them! However, the toilet incidents are getting a bit mad (thanks to some of my three lovelies!) I can't go into details here, but put it this way, when there are already needs, these children find processing the whole toilet thing, evne harder, and we have to try and juggle their needs and whims, sometimes with no warning! We had the Reception Baseline Assessment, to complete, too, which we did manage, apart from one child who was off. Yup, a lot of kids off, with these bugs, coughs and colds, right now, too. I had full attendance the first week. Since then, pretty much every day there has been a child off, or three… It's not me, I promise, but the kids have been so kind as to share… with me…
If we were having chai I'd mention that on my sickbed, I read a couple of books, continued to keep up to date with the work emails, because I would have been swamped, otherwise, and generally rested. Hubby Dearest kept me supplied with food and hot, soothing brews, too, bless him.
If we were having chai I'd say I thought we had the last of the cricket matches this week, but there might be one more, before we close the chapter of the 2021 season, along with some presentation evenings, for Lil Man.
If we were having chai I'd tell you that I am missing Pops and Mum, lots, since they are out in Finland with my Brother and family, but my heart is warm, knowing they are all together. My Brother has been missing everyone, and at least I have been able to see my parents a couple of times, through this pandemic, whereas he hasn't fort two years, so this trip is a blessing for them.
If we were having chai I couldn't forget to mention the fuel fiasco that has engulfed the UK the last few days. Here is where the news and social media need to hold their hands up to accept the blame for some true stupidity. So, there was an article about HGV truck drivers being scarce, meaning that BP would have a little difficulty getting stock of fuel out to it's petrol stations as usual. Cue the media sending out the message that THERE WILL BE NO FUEL SOON, SO ALL YOU TOILET ROLL AND PASTA HOARDERS FROM THE FIRST LOCK DOWN, GO AND UNNECESSARILY FILL UP YOUR TANKS AND ANY OTHER RECEPTACLE, WITH FUEL, BEFORE IT ALL GOES! Sorry about the Caps Lock, but that just highlights my frustration, and that of many. Now, petrols stations across the country are either left with no fuel, or selling little bits at exhorbitant prices. But the thing is, there is no shortage of fuel! It was jsut taking a little longer to get out to certain petrol stations! Now, people who genuinely need the fuel to get to work, places of emergency, or even to go on a long awaited trip, are stuck with nothing in their tanks! Well done, all you idiots. If you wanted to homeschool your kids so bad, you should have just said, and we could have set work for you. Now, there will be teachers who can't get into school, so some classes will have to be at home. The same goes for doctors, nurses, carers, shop workers, and all other key workers, including HGV drivers! One was quoted to say that he was meant to go and deliver fuel, but because the idiots had cleared out all the local garages, around him, he couldn't fill his own vehicle up, thus not being able to get to work to drive his lorry! Again, WELL DONE, panic-buying wallies!
If we were having chai I'd leave you, again with an image of Sonu Singh, when he came face to face with one of the neighbourhood cats. Despite a rather evil stare, he's pretty friendly, and when he comes to visit our garden, if we are outside, he miaows loads, and wants to be stroked. Even follows us around! Sonu watches on, unimpressed…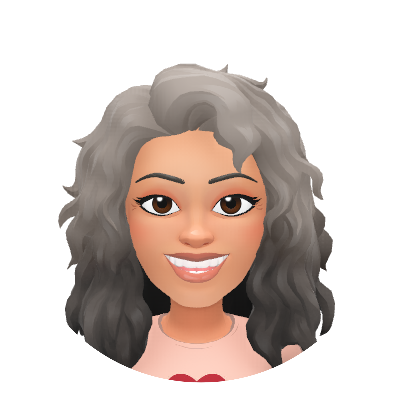 This week, at school, I hope to be in all week. It's possible that my special lovelies will go home for lunch and begin coming back for the afternoons… let's see how that works! I am also spending a day in the Nursery, and two colleagues have birthdays, as well, this week! I'll be visiting Lil Man's Sixth Form College for a parent presentation, too. Other than that, I will be trying to rest up, and get my self a heap better, compared to right now!
And while you're here, did you sign up for my mailing list? I am in the middle of writing an exclusive Chickpea Curry Lit story for my subscribers, and there will be news, tips and even recipes! You know you want to join… go on! Click the pic below to sign up!