It's not often that you get the chance to showcase the work of a writing LEGEND, and I am in that position, right now!
Writing powerhouse Marian Keyes had a book out, twenty five years ago, called Rachel's Holiday. Now, it might sound like a bit of a fluffy read, a beach romance sort of thing, but no, Rachel's Holiday is a much meatier read than that, and along with a bit of the comedic genius that Keyes always adds into her books, she delves into more serious issues.
Rachel and her experiences never left many readers, or Marian, herself, so, next year, a sequel is coming out, Rachel, Again.
However, before that, Rachel's Holiday is being rereleased – a 25th Anniversary special – and I am honoured to be a part of the blog tour to celebrate this!
The Blurb…
Meet Rachel Walsh. She has a pair of size 8 feet and such a fondness for recreational drugs that her family has forked out the cash for a spell in Cloisters – Dublin's answer to the Betty Ford Clinic. She's only agreed to her incarceration because she's heard that rehab is wall-to-wall jacuzzis, gymnasiums and rock stars going tepid turkey – and it's about time she had a holiday.
But what Rachel doesn't count on are the toe-curling embarrassments heaped on her by family and group therapy, the dearth of sex, drugs and rock'n'roll – and missing Luke, her ex. What kind of a new start in life is this?
And, here's my review!
Rachel's Holiday by Marian Keyes
My rating: 5 of 5 stars

Now, not having access to Goodreads, 25 years ago, what better time to post my review of a fantastic book, by a fabulous author, on the re-release of it?
I treated myself to a re-read, as well, all almost 600 pages of it, in one weekend, too!
This is quite a read, filled with comedic moments, however, the real subject is no laughing matter.
We have Rachel Walsh, our hapless heroine, who finds herself back in Ireland, incarcerated in Cloisters, a clinic for addicts, after an accidental overdose in New York.
Now, there's nothing wrong with Rachel.
Oh, no.
It was all a misunderstanding.
She can't wait to get out.
But, the eight weeks she stays there, end up being the most poignant years of her life.
Rachel is the middle sister of five, in a loving Irish family. Well, as loving as you can get, with all that oestrogen running rife around the house. Many choices she makes in life are a direct result of how she felt, growing up.
And some of those decisions led her to drugs.
Addiction does a lot to you. You may feel you are gaining a lot, every time you feel that high from your chosen poison, but in reality, you are losing everything around you. And every one that really mattered.
Rachel's Holiday explores this whole scenario, including the stages of acceptance, that you might, indeed, be an addict.
I loved this, and cannot wait for the sequel which is due out next year!
Can I say, I am a little excited at having read a teeny snippet of Rachel, Again, and I now can't wait for that to be released, either!
A little bit about Marian Keyes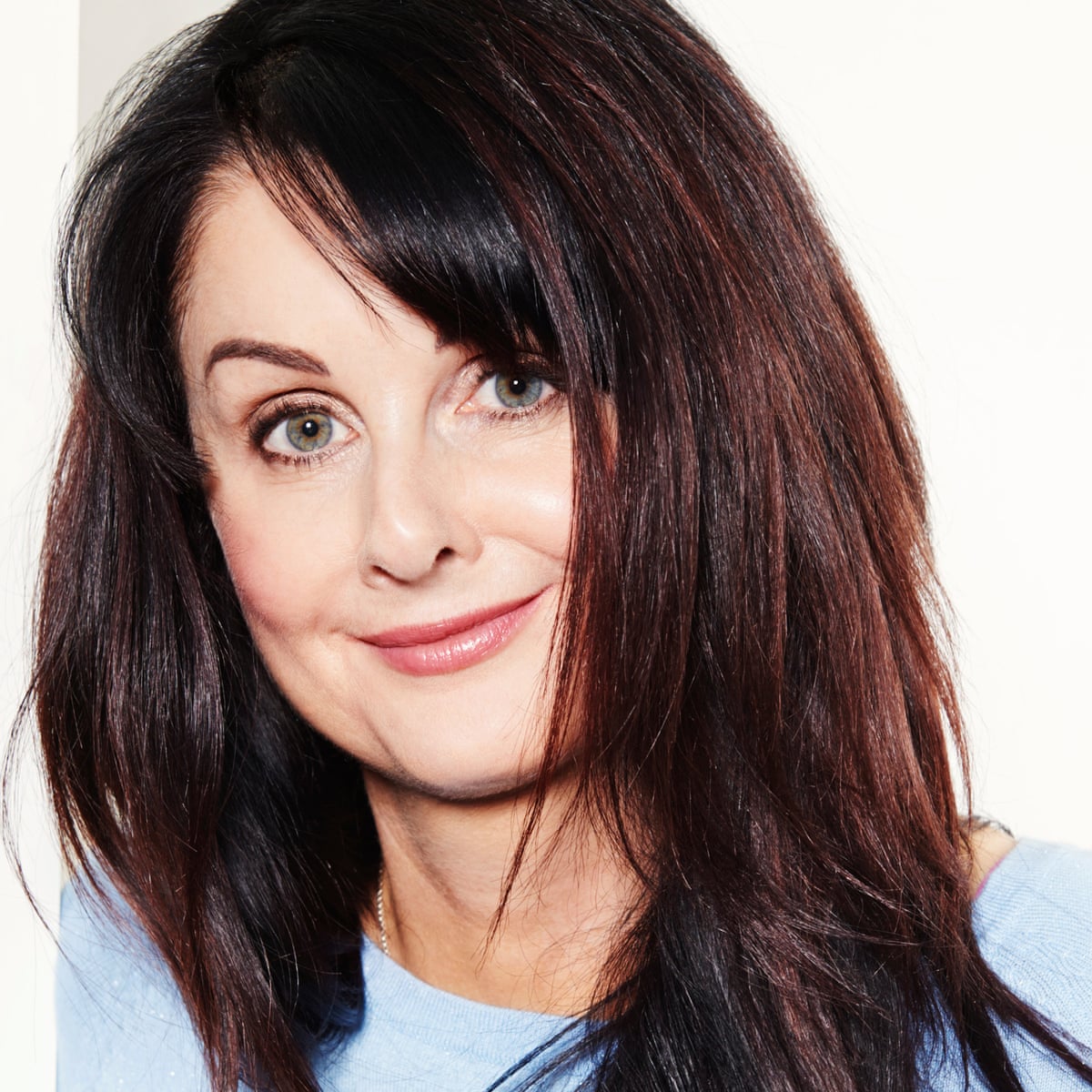 Marian Keyes is one of the most successful Irish novelists of all time. Though she was brought up in a home where a lot of oral story-telling went on, it never occurred to her that she could write. Instead she studied law and accountancy and finally started writing short stories in 1993 "out of the blue." Though she had no intention of ever writing a novel ("It would take too long") she sent her short stories to a publisher, with a letter saying she'd started work on a novel. The publishers replied, asking to see the novel, and once her panic had subsided, she began to write what subsequently became her first book Watermelon, published in 1995.
To date, the woman who said she'd never write a novel has published 13 of them: Watermelon, Lucy Sullivan is Getting Married, Rachel's Holiday, Last Chance Saloon, Sushi for Beginners, Angels, The Other Side of the Story, Anybody Out There, This Charming Man, The Brightest Star in the Sky , The Mystery of Mercy Close, The Woman Who Stole My Life, and The Break. Her books have all been bestsellers around the world, with a total of over 30 million of her books sold to date in 33 languages. Anybody Out There won the British Book Awards award for popular fiction and the inaugural Melissa Nathan Prize for Comedy Romance. This Charming Man won the Irish Book Award for popular fiction. Marian's latest book Grown Ups is publishing in hardback and eBook in February 2020.
The books deal variously with modern ailments, including addiction, depression, domestic violence, the glass ceiling and serious illness, but always written with compassion, humour and hope.
In 2009, Marian experienced the start of a major depressive episode, and had to stop any work. Eventually she found that baking cakes helped her survive; and in 2012, she published Saved by Cake, which combines recipes with autobiography.
As well as novels she has written short stories, and articles for various magazines and other publications. She has published three collections of her journalism, titled Under the Duvet and Further Under the Duvet, now collected in one volume under the title Under the Duvet: Deluxe Edition, and donated all royalties from Irish sales to the Simon Community, a charity which works with the homeless. In 2016 Marian published a new collection of essays, Making It Up As I Go Along.
She was born in Limerick in 1963, and brought up in Cavan, Cork, Galway and Dublin; she spent her twenties in London, but is now living in Dún Laoghaire with her husband Tony. She includes among her hobbies reading, movies, shoes, handbags and feminism.