What a first full week of the year, eh!
Did you get a drink?
If we were having chai I'd begin by telling you that I tried my hardest to enjoy my last day of the break on Monday, since it was a bank holiday. I did precisely nothing, other than read to be honest. I definitely needed it, as Sunday night, I barely slept. So at least on Monday night I was in bed early and I woke bright-eyed and bushy tailed, ready for the first day of term!
If we were having chai I'd tell you that the start of school went relatively smoothly. Well, actually the whole week did, to be honest. Deep down, I had this dread that something was going to happen, and we'd be flung into the disarray of remote learing, but thankfully that didn't happen, so we had a pretty normal week, all things considered. It was, honestly, lovely to be back with the children, and my team. There was a renewed sense of positivity, which I hope, lasts for a long time!
If we were having chai I'd slip in a little something here, that a lot of you probably have already read about, but that publishing thing I've been hinting about these last few weeks? It's all official, now! I have signed a contract with Spellbound Books. A three-book deal, which includes a rerelease of Marriage Unarranged, so the whole series will be under them. That's right, it is a series! Officially called the Rishtay Series. Rishtay means relationships, and can encompass all types, from romantic to family to friends, and I explore a lot of different relationships through my writing. I officially signed on the Wednesday evening, and floated through Thursday and Friday!
If we were having chai I'd say that on Friday evening, I arrived home to these lovely flowers, balloons, and cards from Hubby Dearest, one of my lovely work colleuages, and my favourite author, ever, Amanda Prowse! I was so touched, and I just keep going back to them, and smelling the gorgeous blooms!
If we were having chai I'd mention that I have written a little bit, too, since I now have DEADLINES! Well, that's a way to get things written, I suppose! But it has been fun. I have organised myself a bit, so fingers crossed I can do this!
If we were having chai I'd share that we are now a fully vaccinated household, with Lil Princess receiving her second vaccination on Saturday. Obviously, she is milking the side effects as much as possible, but, at least we are all done. If the powers that be say they need boosters, we will arrange, but at least for now, we are all as protected as we can be.
If we were having chai I'd tell you that I even managed to do some from scratch cooking, which I have done very little of, recently, relying on easy cook things that just need reheating… I know. Bad mummy! But I was rather proud of my chicken biriyani style dish. Lil Man was very happy with it, too, so it can't have been all bad!
If we were having chai I'd whisper 'Guess who's back at cricket, from this week?' And the answer would be 'Not Me!' Lol! So, Lil Man had an opportunity to join some winter indoor nets, and obviously he was going to jump at the chance, but it is slap bang in the middle of Sunday afternoon, so Hubby Dearest took, him instead leaving me time to do whatever I wanted! YAY!
If we were having chai I'd ask if any of you are on TikTok? I'm trying ot out, you know #BookTok and #authortok and all that… follow me if you are there. I am trying to make videos that entertain, a little, too! https://www.tiktok.com/@ritubhathalauthor Thank you in advance!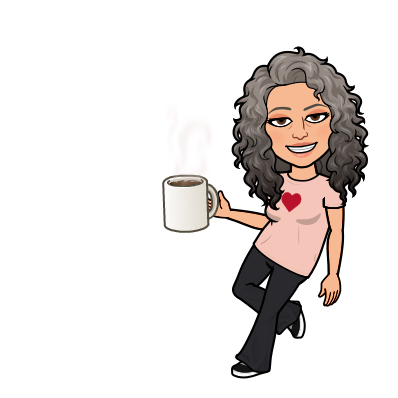 This week, I am hoping to continue my streak of writing on the blog in January, as well as a little more every few days added to the WIP. I don't have anything major planned with school, or at home, so hopefully it will be a relatively smooth week!
And while you're here, did you sign up for my mailing list? I am in the middle of writing an exclusive Chickpea Curry Lit story for my subscribers, and there will be news, tips and even recipes! You know you want to join… go on! Click the pic below to sign up!