Phew! Most definitely a 'Phew!' moment, as we have finally reached half term!
So, drinks at the ready?
If we were having chai I'd begin as always, with school. Yet another week that I can only describe as 'interesting' with out crying! No, I lie, it wasn't as bad as all that, however we were down two members of the team for the first half which is never easy, with our one to one children. The student I was mentoring was also off, as she had tested positive, and it was her last week, so I only saw her on the Friday! I had courses to do, and I also has to give a presentation to the rest of the staff about what the EYFS is, and how our learning segues into the rest of the National Curriculum. I was nervous as anything, but got though it! On Friday, we were meant to be having a school based Music Day, with workshops, however, out of three, two cancelled due to covid and other illnesses! Still, our class had a great time, with music and movement instead of P.E. and a whole afternoon of exploring the different instruments we go out of the music cupboard! It was noisy, yes, but so much fun! I was definitely ready for when Friday came to a close, though!
If we were having chai I'd tell you that I, on a whim, found and bought this Anti Burnout journal, which I am hoping to use properly over the next 12 weewks, to set myself up, for a calmer life… fingers crossed!
If we were having chai I'd say that I was inundated by unexpected flowers, last week, too. Now, you guys know me well enough. If I can reach out and help someone, I will, and there were several occasions at work, this week, where colleagues needed extra support, from my head needing someone to relieve her gate duty twice, to one collleague who was having kittens about how to log into a semiar she had to watch, to another one who was hit buy a child, and needed support in several ways, and another colleague who was taking an after school club that went a bit mad, and she needed more support. As always, I reached out, because besides me wanting to help, anyway, as part of Management, we need to step up in all situations, and my help resulted in me coming in gtwo mornings to be greeted by flowers, and on one occasion a lovely thank you message. It's my job to be there to support, and I never expect something in return for heloping, but these were such lovely gestures, they touched my heart.
If we were having chai I'd report back that I did my online shopping again, and apart from one swap, and one not available otem, all was good, plus I was sent bonus lamb chops! Result!
If we were having chai I'd tell you that Pops had his second hernia operation on Friday, and though it was a littel more complex than the last one, he was back home that night, and now has another few months of taking things very easy. Wish him happy healing, Peeps!
If we were having chai I'd mention that the birthdays continued as it was Hubby Dearest, and Mum in Law's birthday on Tuesday, so there was more cake to be eaten! We still have come celebrating to do, but that will come!
If we were having chai I'd say that cricket came back to haunt me on Sunday as Lil Man started his nets at the club he hopes to join, this season. They were held at that fantastic Hogwarts-esque school we visited for a tournament last July, but were late, so I am rather tired, as I type this up. It meant my writing was cut short, but I did write a few hand-written notes, so I don't feel it was too redundant a time.
If we were having chai I'd end with our gorgeous Feline baby, as always, who has been extra loving this week, and treated me to a Kitty massage, one morning, too!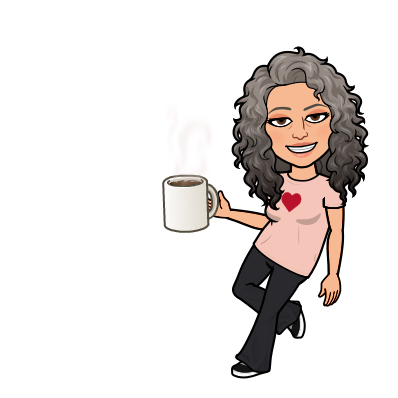 This week, there may be no school, but that doesn't mean anything in the life of Ritu! Obviously, there is Valentine's Day on Monday, then Tuesday and Wednesday are filled with rather early appointments that I need to take the Mother in law too, as well as an orthodontics one for Lil Princess, and then there is an appointment at the beautician, too. We hope to have one more day booked in with friends, as well then on Saturday Mother in Law goes in for her first knee replacement surgery. And on Sunday it is Lil Princess's birthday and also my Father in law's 70th on the same day! Phew! And then, back to school! Let's hope I get some words in!
And while you're here, did you sign up for my mailing list? I am in the middle of writing an exclusive Chickpea Curry Lit story for my subscribers, and there will be news, tips and even recipes! You know you want to join… go on! Click the pic below to sign up!