Hello Peeps, another Monday has come, and we have another week's worth of catching up to get on with.
Have you got your drinks ready? Mine is here!
If we were having chai I would tell you that, in a strange way, I was so excited about returning to school because even though the week has its fair share of stresses, we also had a fun day to look forward to, with the kids. I'll start with the stresses… So I had a big meeting on Tuesday, an EYFS Audit, where two members of the Trust our school is a member of, came in and questioned me on various elements of my department, followed by a tour of the Early Years. One was on time, one turned up late… which meant that they didn't get to see the amazing things my Teaching Assistants had sorted out for the children to be doing outside because it was almost home time before we got to go down there! Still, I think it went okay. Then, Wednesday, we had what is kindly called a Trust Development Day, but that masks the true reason. It is like a Mocksted. Basically, a practice mini Ofsted examination run, where all the heads of the other schools in the Trust, along with the CEO, come to scrutinise our school. Seeing as both my head and I are in recovery from covid, as well as two other key members of the leadership team, and two office staff, it wasn't best timed, but something that we just had to do, seeing as it had been postponed, due to COVID several times already. And we had the added fun of the CEO of another Trust, and one of her heads coming too! Blimey, is all I will say, along with the fact that I had to conduct the whole of that morning, with meetings and tours, dressed as a Pirate Captain… see below! And it seems that it went well, too!
If we were having chai, I'd mention that staff shortages were also a thing, as one of my co-teachers had to take early maternity leave, so we were short for 2 days. However my other co-teacher stepped up and came in for a couple of extra mornings, to help with the staffing, and we also had a day with the new teacher who will be the maternity cover, as well. Then, on Friday, the second co-teacher fell ill, so we were short again. All I can say is thank goodness for volunteers, work experience students, and a fantastic team. We made it through!
If we were having chai I'd have to tell you that Pirate Day was spectacular! The children absolutely loved every moment of celebrating their term's topic, and really got involved with every moment of the day! We all had a smashing time!
If we were having chai I would have to admit defeat to Covid. It was totally exhausting and O found that I was taking my inhaler several times during the day, and by the end of the day, I was shattered. I think I was asleep by 9pm most days…
If we were having chai I'd say that despite feeling not my best, the weather was again fantastic last week, and we enjoyed Saturday, with Hubby Dearest getting more things ready in the garden, including new flowers, solar lights and a firepit! The Barbeque was meant to arrive, but it didn't. Never mind, still time for that to come too!
If we were having chai I'd have to mention that Sunday was Mother's day, and though the clocks went forward, and I was still up at the crack of dawn, I was spoilt rotten! Lil Princess even made me a cake!
If we were having chai I would end with a pic of my furbaby Sonu Singh, enjoying the sunshine in the conservatory! He's one LOOOONG Kitty!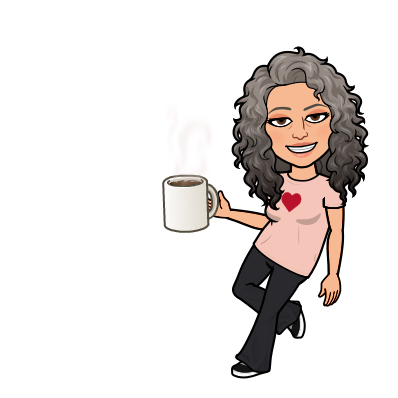 This week I will be half praying that Monday goes by without the dreaded Ofsted call. If we get to lunchtime and nothing, then we can all breathe a sigh of relief until after the Easter break. If we do, then we will be under big stress until the end of Wednesday! I don't know if I just want them to call, so we can get it over with, or not! Other than that, it is the last week of term, filled with Easter fun. The kids finish on Thursday, and we are having a staff social night on Thursday Evening, in school. A Big Quiz and Fish and Chips! We are back in on Friday for an INSET day, then it is the holidays for two weeks! Roll on this week!
And while you're here, did you sign up for my mailing list? I am in the middle of writing an exclusive Chickpea Curry Lit story for my subscribers, and there will be news, tips and even recipes! You know you want to join… go on! Click the pic below to sign up!