And it's the fourth Monday of the year!
Have you got a drink? I am ready for mine this morning.
(Adding a little #JusJoJan to the prompt with the word Paintbrush by Paula Light. Thanks, Linda!)
If we were having chai, I'd start by telling you that we woke on Monday to more SNOW! That was unexpected. Three inches fell over a couple of hours, and the funny thing was that's I drove towards work, it disappeared, so if I didn't have the photographic evidence, no one would have believed that it had happened.
If we were having chai, I'd tell you it was, as always, a busy week at work. We had staff doing the hokey cokey in and out, some volunteers in, some not in, and one class had lots of absence, whereas the other was a hardy bunch, full pretty much all day!
If we were having chai, I'd say that I read Harry's memoir, or should I say finished it, this weekend, and I was moved. You'll see my review in a few days on here as the end of January is around the corner!
If we were having chai, I'd tell you I managed to stick to my weights programme, and if I am not mistaken, I have lost a couple of lbs over the last three weeks, so something is working! (Still no new words, though…)
If we were having chai, I'd mention the issues. I had with EE and my new phone, which was posted about on Thursday, so I shan't rehash that one, but another issue we came across was the tutoring company that we pay to help Lil Man with one of his A-Level subjects. It is a large company, Go Student, and the tutoring is online. We paid, as we do, this month, but weren't credited for the right amount of sessions. It turns out that our customer service rep is no longer available, but no one told us that, so despite scheduling a call in, we got no contact, and instead I had to engage in a conversation on WhatsApp, with a bot called Felix, who kept on using hug emojis! It took two days to finally get some sense from them, and we are now back. with the sessions we should have had, but what a rigmarole!
If we were having chai, I would need to mention my darling, Sonu Singh. It was our little furry munchkin's 9th birthday! I can't believe he's been with us for that long, to be honest! Bless his furry little socks!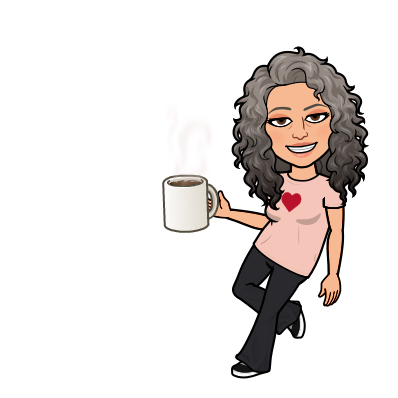 This week it's going to be a manic one. We have events that are taking staff out of the classroom, so emergency cover is needed, as well as a little trip to the Library with our children! We are also celebrating Chinese New Year all week, so will be getting the paintbrushes out to have a go at some Chinese calligraphy with the kids!
And while you're here, did you sign up for my mailing list? I am in the middle of writing an exclusive Chickpea Curry Lit story for my subscribers, and there will be news, tips and even recipes! You know you want to join… go on! Click the pic below to sign up!