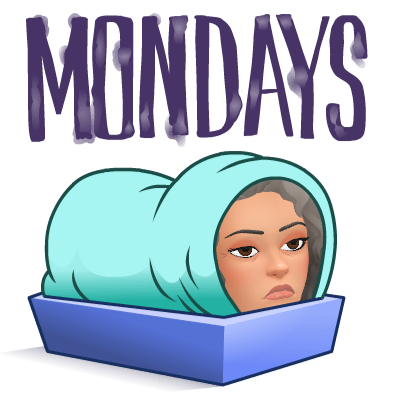 I know where I'd rather be right now!
After another night with barely 4 hours sleep, I definitely don't feel ready to face the day!
And I wasn't stressing over anything, honestly…or rather I was worrying about Lil Man.
Poor guy is suffering from a migraine since yesterday, and a high temperature.
He wanted to sleep near me so we agreed that once he fell asleep, I would take him to his bed.
Of course the drama queen in our house (not me, cheeky! I know you were thinking that!), Lil Princess decided that it wasn't fair, him being with me. She went to bed then until 11pm kept coming into my room to say she was unable to sleep.
Finally when Lil Man was asleep soundly, I carried him into his bed. Li Princess appeared to be asleep. Hubby Dearest was still watching TV downstairs, unaware of any Musical Beds being played so far!
But come half an hour later, he came back, "I can't sleep mummy, it hurts too much!" So the duvet got pulled to one side, and he climbed in.
We all fell asleep… until at 1 am the pitter patter of smallish feet woke me. "Mummy, I can't sleep, honestly!" Lil Princess had arrived!
Now this should have been the time I marched her back to bed, but in all honesty, I didn't have the energy! The duvet was pulled up and here I was, sandwiched between two little people!
Then Hubby Dearest showed up.
I instructed him to go take the girl, and sleep with her on the pull out bed in her room! At least this way she wasn't feeling 'excluded from this sickness pyjama party!
So off they went. All I could hear was giggling, so had to go and remind him that his daughter had to be up in around 5 hours! then after 20 minutes, more noise as the pull out bed went back.. because Sonu Singh, who had been peacefully sleeping on my bed, thought he would join their party, and went under Lil Princess's bed, and had started scratching the wood there, disturbing all!
So, after she was settled, Hubby Dearest took the couch, and all was well… until around 2.30 am, when Lil Princess appeared again, at my door.
Too tired, I beckoned her over, and spent the next three and a half hours tossing and turning between these two, getting hotter and hotter!
The alarm went off to soon!
And I had two kids and the cat wedged around me!
Oh Jeez! How am I going to manage today?
Lil Man still hasn't shaken the temperature or headache so he will be at home with his Daddy. I don't know quite how I am going to wake my Lil Drama Queen Princess up now…
Wish me luck!
And have a good day Peeps! I hope your night was better than mine!