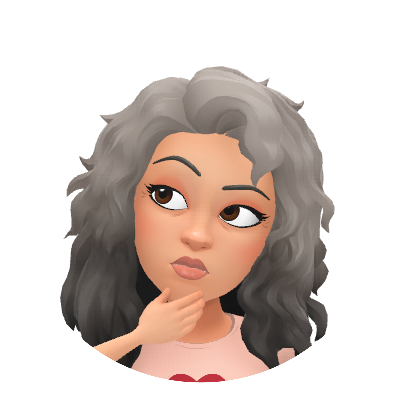 Last night, one of Lil Man's molar teeth fell out (milk tooth, thank goodness!).
"Mum! Look! Can I have a pound?"
I love that he only asks for a pound, sweet boy, most kids I know seem to be expecting a fiver, or a tenner even, from the Tooth Fairy!
"Go put in under your pillow. You know the tooth fairy has to come visit!"
He looked at me with those eyes… the eyes of a child who is no longer really a child (he's turning twelve next week!) …they were saying "What Tooth Fairy? You know it's you who places that coin lovingly under my pillow, just admit it!"
I indicated towards his little sister, as if to say "Shh! Not in front of her! She's still little!"
But then I thought… Actually, is she?
This weekend, in the heat, I was even more aware that, even at nine, she was no longer a little girl. Developments are happening. it is no longer appropriate for her to run around with no top on. School-wise she will be due for that talk next year.
Just this week I bought her some cropped vests because she is a very heat sensitive child, like I am, and even a vest felt too hot for her, but as I mentioned, she can't be without one completely. Modesty is something we have instilled in our kids.
I felt wrong, buying something that felt like I was almost sexualising my child, but I'm not. It's just a vest, not a bra. And it will keep her comfortable, yet appropriately covered up.
Because she's growing up.
Why am I trying to keep certain pretences up in front of her still?
Because I want her to remember her childhood as being magical, with a little mystery attached. Reality hits you hard when you grow up. Surely our kids need to be kids for a little longer?!
She says to me Father Christmas is not real, she loves the idea of the Tooth Fairy, but is starting to question her too. And she never believed in the Easter Bunny (except the one in Hop!). Watching things on the Internet (with me around of course!) and the school playground chatter, where those children who never believed anything because their parents never bothered to indulge them, her illusions are shattered daily.
Going back to Lil Man, he showed me how grown up he was the other day. There was an incident at his school, with a child calling him a racist name. My first reaction was "What?! I'll get in touch with the teachers, school need to be aware!"
But he proved to be the voice of reason (after talking to Dad). "Mum, no don't do that. I want to talk to him tomorrow. Maybe he didn't know what he was saying…"
We made a plan.
He was to go to school and chat to the lad,  explaining that what he said was offensive, and that really he should apologise, or things would get sticky, if he had to report it.
All back up plans were in action. If anything else was said he was to ring us as soon as he could so we could report the child. Otherwise everything would be okay.
And we didn't hear a peep from him all day. He had gone in, and sensibly spoke to said mate, who apologised immediately, not realising what he had said was wrong.
Problem solved!
I guess as mummy, I have to step back now. He is getting sensible (sometimes, anyway!) Anyway, he's not calling me 'Mummy' anymore. It is 'Mum'! Definitely growing up!
And as for the Tooth Fairy. She forgot to visit! I was so tired I fell asleep!
This morning Lil man came bounding downstairs. "Mum! Can I have that pound?"
I still went and put it under the pillow (habit, I guess) but the tooth wasn't there.
"Where's your tooth?"
"It's in the bin!"
"What???"
I found it. And stored it in a bag full of jumbled teeth. Which ones are his and which are Lil Princess's, I no longer know… but that sentimental part of me is not interested in throwing them away… not yet… they are still my babies!
When is it time to let go? Not yet… surely!