It's very easy to become a little self-absorbed when you first start a blog.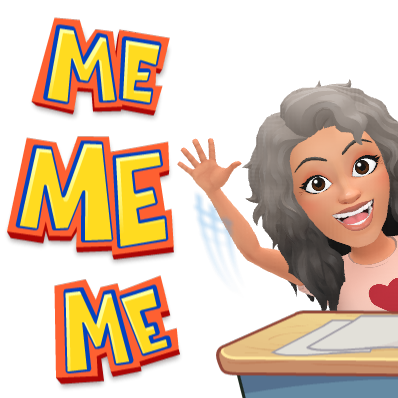 You want to write things that people like.
You want followers.
You want to be discovered.
You want loads of comments and shares, to prove popularity.
Sure, there are blogs that manage to achieve that kind of fame and notoriety… but it's not easy.
We all have to start somewhere, and like most of you will have been taught from birth, good manners count for a lot. In life, we have that etiquette to follow. We know about out pleases and thank yous. Respecting others. showing compassion and humility.
It's the same in the Blogosphere.
Except here you have Blogiquette to learn.
It's not much different to what you do in real life, but obviously, it's via the interweb, so you need a few tweaks!
You don't want to be known as the pompous one who thinks they are better than everyone, so, here are the 7 Rules of Blogiquette I think are important to be a considerate, and polite blogger.
If someone has taken the time to comment on a post of yours, be sure to acknowledge, and reply back. There's nothing worse than leaving a comment, and not even getting a smiley face back, if not a response! Equally, if you want comments, make the effort to read and comment on other bloggers posts. Building that rapport is essential.
This one may be kinda hard at the beginning, but don't think that following for follows is a good idea. Soon enough you'll have a thousand blogs clogging up your reader, and possibly your email account, and there is no way you can really read even half that many blogs regularly! Then you are faced with the awful task of  (shock horror!) unfollowing because it got too much! (Been there done that, got the tee-shirt and wrote the post!). And just because you follow someone, there is no guarantee they will follow you back. They say that if you have even 10% of your followers liking your post, you're doing great! I have nearly 5000 WP followers and yet my highest amount of likes has never hit more than 150 on a single post, and that is very rare… and nowhere near my 10%! Follow blogs you find interesting, inspiring, individual. You are more likely to build the rapport that your Blogily needs by following and interacting with blogs like these.
Sometimes you read a post but don't comment, because you don't have anything to add to a discussion. At least 'like' the post so the blogger knows you read and appreciated the time and effort they put into the post. I have to do this often, as I simply cannot comment on all the posts I read. My 'like' is not an empty one, it is an acknowledgement!
If you write a post after reading something that inspired you on another post, do the courtesy of crediting that blogger. Link back to their original post, and acknowledge that an idea sprouted from reading something they read. There is nothing more humbling for a blogger than reading a post that was inspired by something they wrote, but if they aren't referred to, then they'll never know they did that.
If someone takes the time to reblog your post, or you find out they 'pressed' you, take the time to thank them for the share. It doesn't take up too much time, in fact, WP will email you if you are reblogged, so there is no excuse for missing them. A simple message of thanks acknowledges the fact that they have appreciated your work enough to repost it!
Once you get started with blogging, you may write a guest post on another blogger's space. It is a big thing for a blogger to happily allow someone else to take control of their blog for a post. Write with respect, and make sure you follow the comments on that post so you can answer and thank people for reading you over on another blog! Reblog that post on yours by all means but try to shut the comments on your reblog, so the dialogue happens on your guest post!
And finally, a biggie. Try not to link drop in comments! It's probably one of the biggest bug-bears for a lot of bloggers I know. We all want to be able to showcase our posts, but by typing, "Hi! Nice Post! Here's mine!" followed by a random link, is usually a surefire way to end up either in the spam bin, or getting your comment deleted! You find some bloggers run threads where you can leave links, that is fine. There are times when you read something that resonates, and maybe you wrote something yourself previously that would interest the blogger who wrote it. Comment on their post and maybe ask, if they'd like to read something you wrote that may be of interest to them. Alternatively, send it by their 'Contact Me' page, so it goes to their mailbox, rather than in the comments.
And there you have it!
These are the rules I try to live by. Things I have learned as I have established myself on the blogging circuit, and I don't think I have offended anyone so far!
I'm sure others operate with different thoughts in mind. If you have anything to add, please let me know!
Have a wonderful Monday!