Well, it's here.
I feel old…
I am officially a mother of a TEENAGER!
Not a baby, toddler, child or tween, but a real TEEN!
Yes, Lil Man officially turned 13 at 3.08am this morning.
He may be small in stature, (hence the Lil Man alias) but he is big of heart and full of personality.
Bless him, I am so proud of him!
What can I say to a newly turned teen?
Life was very different when I was that age, not least the fact that I was a girl, suffering the hormonal imbalances of a female, not experiencing the growing pains and voice breaking joy of a boy!
But there are a few words of wisdom I'll try to impart upon him.
Be yourself – too many kids buckle under the pressure of trying to live up to crazy expectations of others.
Work hard – yes, I know school feels like a drag, but seriously, this is the time to lay the foundations of your future. Get your homework done, so you can relax, and not stress at the last minute. Do the best you can, then no one should have room for complaint.
Play hard – When it's downtime, enjoy it. Get out there in the fresh air, make memories with your friends. Seriously, when you're older you want to have other people in your thoughts, not computer games…
Embrace change – the next few years are going to bring a good few changes to your body. They may feel awkward at the time, but don't worry, you'll grow into them, and I'll be there to take the photos to embarrass you with, when you are a handsome young man!
Good manners cost nothing – Always treat people with the respect you wish to be treated with.
Be sensible with Social Media – it's so easy nowadays, to get caught up in the whirl that is social media. Remember there is a limit, and that once something is out there on the world wide web, it is nigh on impossible to totally delete.
Respect everyone – you'll get to that stage soon enough, where you start to show an interest in others romantically. Remember that person is someone's child, someone's sibling too. Treat them how you would hope your own loved ones are treated.
Friendships last – good friends are few and far between. Make sensible choices about who you hang around with, and remember that some of the friends you make in these teen years will be with you throughout your life.
Do your chores – BORING, yes, I know, but essential. Learning to cook a little, keep your room clean (a lot!) and knowing how to do laundrey not only helps your poor mother, but gives youa good basis for the life skills you'll need in the future.
Cleanliness is next to Godliness – please don't EVER skimp on having a shower! You're a teen now, smelly and hormonal. I will know. Full Stop!
Be honest with me – if you ever make a mistake, don't be scared. I may be the biggest killjoy in your life when I tell you to get off the phone or screen, but I am also your biggest supporter. If you can admit doing something you shouldn't have done, I can be there to help you.
Be a strong person –  (or Man Up, as you like to say) stand up for your rights and those of others you know are being wronged. If you know something is being said that is hurtful, don't join in like a sheep. Have faith and don't be afraid of being the one who speaks his mind, and not that of the majority.
Remember – most of all – I love you lots, and I always will. No matter how old you are, you will always be my baby, my first born, my son ❤
Here's wishing you a most special thirteenth birthday Lil Man, you are very precious to all of us!
And you are extra special to your Nani, or my mum, since you decided to make an appearance on her 55th birthday! Sorry mum, I can't top that as a gift, but my brother may be able to equal it this year, with the imminent arrival of niece/nephew #2!!!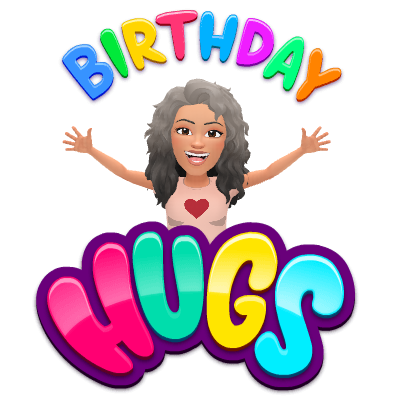 A very happy birthday to the most special mother a girl could ask for; a role model I aspire to emulate, a guide through good times and bad, and most of all, a very special friend.
Love you squillions Mum! Happy Birthday!!!!! ❤