I'm really not one for reading texts for how to improve your writing.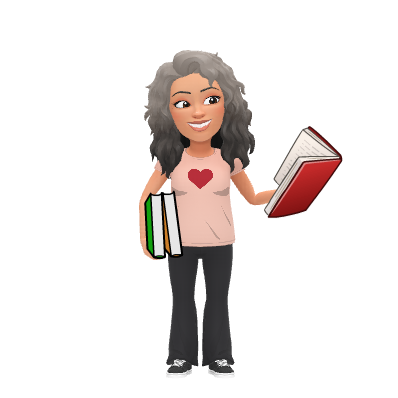 It's not that I don't think I need them, but I often feel that if someone is telling me how to write, then what I churn out is not really my voice, but that of another…
Having said that, I have read a few recently, by trusted authors, some who I feel I know, some whose name I have grown up with… Stephen King, Karen McQuestion, Bryan Cohen, Nicola Morgan, Sacha Black…
And they haven't been telling me what to write, rather how to go about the process, sometimes how they started off, in order to reach the heights they have climbed.
Sacha Black is definitely one of those authors.
Hers was actually the first ever writing craft book I read actually.
When she released her guide to creating villains, I had to get it. Partly because I had been with her step by step, via the blog, as she wrote it, and partly because she always sounds like she knows what she's talking about!
And I wasn't disappointed! Read my review here.
And after that, she couldn't leave it at one book, so on top of writing two parts to her YA series, she created a guide to create a fantastic hero character too!
So, the blurb…
From cardboard cut-out to superhero in 10 steps.
Are you fed up of one-dimensional heroes? Frustrated with creating clones? Does your protagonist fail to capture your reader's heart?
In 10 Steps To Hero, you'll discover: 
+ How to develop a killer character arc
+ A step-by-step guide to creating your hero from initial concept to final page
+ Why the web of story connectivity is essential to crafting a hero that will hook readers
+ The four major pitfalls to avoid as well as the tropes your story needs
Finally, there is a comprehensive writing guide to help you create your perfect protagonist. Whether you're writing your first story or you're a professional writer, this book will help supercharge your hero and give them that extra edge.
These lessons will help you master your charming knights, navigate your way to the perfect balance of flaws and traits, as well as strengthen your hero to give your story the conflict and punch it needs.
First, there were villains, now there are heroes. If you like dark humor, learning through examples, and want to create the best hero you can, then you'll love Sacha Black's guide to crafting heroes.
Read 10 Steps To Hero today and start creating kick-ass heroes.
So…
Did it help me?
I gotta say YES!
For the first time, since reading these kinds of books, I was inspired to get a pen and paper, any paper, and jot down ideas to hopefully improve my characters, and their reasoning behind doing some of the things they do in my own book!
I'm weaving my own web of connectivity, creating character arcs, looking through my hero lens… (you'll need to read it to get what all those are!) And all with the help of this rather cool guide that is rather funny too. Sacha is like me, she tends to create her own words, to describe things. She's not afraid to say it like it is either.
And would I recommend it to other aspiring writers?
Absolutely!!!
My Rating: ⭐⭐⭐⭐⭐
Buy it by clicking books2read.com/10stepstohero
Reviewed on Goodreads and Amazon.
And not only does Sacha write these amazing badass craft guides, but she even manages to write accompanying workbooks too!
You know you wanna buy…
If you don't know Sacha, why not?
She is blogging event organiser extraordinaire, being the birth mother of the Annual Bloggers Bash and Awards, and an author of four books, two fiction, and two non-fiction, with more due soon! And she is a loving wife and mother too, to top it off!
Sacha Black has five obsessions; words, expensive shoes, conspiracy theories,  self-improvement, and breaking the rules. She also has the mind of a perpetual sixteen-year-old, only with slightly less drama and slightly more bills.
Sacha writes books about people with magical powers and other books about the art of writing. She lives in Hertfordshire, England, with her wife and genius, giant of a son.
When she's not writing, she can be found laughing inappropriately loud, blogging, sniffing musty old books, fangirling film and TV soundtracks, or thinking up new ways to break the rules.
Find out more about Sacha and her books here.
I do love Sacha, she has been ace at giving me, ahem, gentle nudges when it came to getting that first draft finished too!

.