Hey there Peeps! Time for our weekly catch up, get that drink ready!
If we were sipping chai together I'd remind you that last week I had already said I'd probably start the week tired, and boy, was I right!
If we were sipping chai together I'd tell you that on the night before leaving Brum, my Pops checked the car, as he always does, and the tyre pressure was low on one tyre. Upon investigation, there was a little damage to the tyre and the possibility of a slow puncture. So we went to change it to the spare for the long journey back, but there was no jack in my car! Or my Pops' vehicle, as he has one of those new fangled foams you put into punctured tyres to make it safe to drive until replacements are available. Neither was there one in my brother's hire car. Apparently they never give one as most people (myself included) can't change a tyre, so they recommend you just call out the AA! And as it was bank holiday weekend, nothing was open before I was due to leave, so no tyre change, but the advice that I drive VERY Slowly… Background info here: I haven't had the best luck with tyres and cars the last couple of years. Two years ago, driving back from Brum, my car suffered a blowout on the motorway, and I had a horrific accident. Then last year I got a slow puncture on my way to Brum, when I was going to be nursing my Pops after his op... So, understandably we were all a bit nervous about me driving back. But we did it, slow and steady, with a couple of stops to check the pressure and top up air on the way! I got it checked in the end and it wasn't a puncture, the 'tear' was just surface damage, but the rim was very dirty, with corrosion, so it was cleaned and sealed, and so far, seems okay!
If we were sipping chai together I'd tell you that the pressure of the drive, and tiredness from the busy weekend meant I arrived back with energy from a second wind, unpacked, started laundry off and went to the supermarket with my Hoppalong Hubby, so he could get a change of scenery too. Got back, unpacked the shopping, and then I just collapsed into bed and slept for an hour! I was so dissorientated when I woke up. I could have slept for 24 hours! But there were still plenty of things to do, to get ready for the next day…
If we were sipping chai together I'd tell you the school week was pretty smooth again, thank goodness, though we are trying to plan school trips and my being in different places means that it looks like I miss out on the fun of the trips, unless my head of dept agrees to be swapping days so I can go!
If we were sipping chai together I'd mention that Wednesday was a rather sad day, as I went to attend the funeral prayers for my Tootie Frootie BFF's dad. It is always emotional, and though I was unable to be there for the whole ceremony, I wanted to be there for her in some way. Then on the Saturday I was woken by my mum on the phone, with more sad news of a cousin of mine losing her husband. She was much older than me, and her daughter is my age. Another girl losing her daddy… It pulled at my heartstrings even more. And all I wanted to do was to hug my own Pops closer. Thankfully my parents popped over for a visit on Sunday, as they wanted to see Hubby Dearest, and make sure, for themselves, that he was okay. Many hugs were exchanged. ❤
If we were sipping chai together I'd let you know that though school was quiet, home life most definitely wasn't, what with Hubby Dearest starting to get quotes and ideas for renovations at our house, and the children's endless trainings after school. Tuesday was maths tutoring, Wednesday was cricket, after the funeral, Thursday was Badminton, and Friday was a shopping trip, followed by a late one at the in-laws. The weekend was no different… Saturday – swimming, followed by badminton. I squeezed a trip to the nail salon in whilst they were there! Then we went out with my Brother in law and his wife for dinner and a cinema trip. They all wanted to watch The Avengers – End Game, but Lil Princess and I have NO INTEREST in Marvel and Superheroes, so we watched Little, which was fun, and we had time for a sneaky ice cream after the film, whilst waiting for the rest to finish their film! Sunday, I was cricket mum taxi, taking Lil Man to his first match, then dropping one of his team home as well, followed bu lunch at the in-laws and my parents popping in. The evening was filled with me being exhausted, while the boys watched football… again. It's all about the football at the moment, isn't it? The UK clubs are doing so well (apparently… I have no clue!)
If we were sipping chai together I'd tell you I don't know how I got through Sunday. The exhaustion had hit big time. We were up early for the cricket match, which they lost, by a very small margin, though Lil Man bowled well, being given 3 overs to bowl on his first match. Pops and Mum popped over and we had a couple of hours together, then once we got back, I was pooped! I just about got through the afternoon and evening, had a bath, and collapsed into bed by 9.30pm…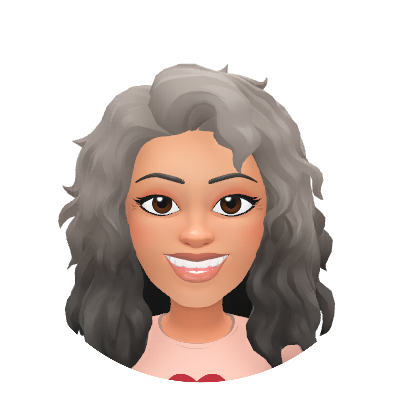 If we were sipping that chai together, and possibly reaching for cake or cookies I'd tell you that I can't wait for the weekend again, but I have no clue what it will hold as the match/training schedules are to be sent out to us as yet… fingers crossed it's a quiet one!
If we were sipping that chai together, and possibly reaching for cake or cookies I'd mention that I am getting rather excited for the Annual Bloggers Bash too! Not long!!!
Have a wonderful week, Peeps! Let me know how your week went!