Can you believe we've clocked up nine weeks of Lockdown?
Got your drink?
I was in school on Monday, and a bit tentative, as there would be chats about the possibility of going back into school with reduced classes as of 1st June. The teacher I was with hasn't been in at all because of living quite far away, and having a little baby at home. He was a little nervous, but we had a good day, making butterfly feeders and going on minibeast hunts.
I came home with the worst migraine on that day, and admit to a meltdown of epic proportions because no one at home wants me to go back to work, I don't feel safe to yet, but I need to, for my dear pupils. The conflict in my mind awful.
Tuesday, we had another Zoom meeting to discuss the new plans if and when we come back to school on the 1st June. So many questions, so many discrepancies… I can't even…
I attended a webinar on Wednesday about how we could possibly saafely return to an Early Years Classroom, and it fills you with confidence when the person advising you, is not even convinced we arae doing the right thing…
On Thursday I was back in school pretty much all day trying to set our classrooms up for the reduced amount of children who would be attending as and when we open. It was sad. Having to block certain areas up so the children wouldn't feel tempted to touch things that could become germ harbours. Oh, and a cleaning station too.
Enough about school. Seriously! I managed to finish a writing course the other week, and it was a lovely surprise to open the mail, one day to find a real certificate to show I had passed! I must be a writer!
And I also got my results for the first four modules of my calligraphy course, as well as completing the remaining six. I am definitely now expert, and still finish any practice with ink all over my hands!
I've been reading plenty, and spent a few days able to sit out in the garden as I worked, as the weather has been glorious too!
I also reached a great Amazon milestone for me, which was 40 reviews! Super excited! Then someone who read it, was gushing to me, and she told me she had already recommended it to several of her friends. I'll let you in on a secret. I was always worried that people from my background might not like it. Maybe they'd think I was taking the mickey, or not portraying characters well, but the fact that they have really loved it as well. I am overwhelmed. And they want more! so I aam trying (struggling) to write more on book two, which is most definitely happening.
The weekend brought with it, high winds, accompanying the sunshine too. We had gardening time, walks out and some of the household even went to play tennis (not me – I don't do sport!)
We ordered our first Chinese takeaway in around ten weeks. It was lovely to eat after for so long, but definitely highlighted that we are more happy eating home food nowadays than takeouts. But there are days that you just have no inspiration. Days like that, I provide sustenance that looks like this…
The biggie for the week was Pops celebrating his 74th birthday. Obviously we couldn't be together, but Mum made him a cake, and we ensured a present was delivered on the day for him too. I cannot wait until the day we can see them, and I can get a Pops hug…
Oh, and that BoZo… BoJo, had his moment in the press today, and seems determined to send the babies back to school come the 1st… I am so unconvinced… but what to do? Add that to them sending the official guidance for Early Years Settings and reopening, on the Sunday of the bank holiday weekend in the half term week… Perfect!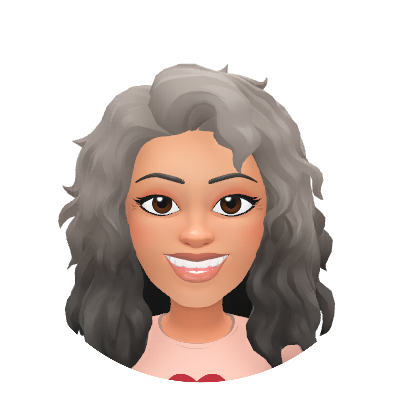 This week, we are on official half term. Somehow, none of the keyworkers require care, so the school is officially closed all week (not great if we need to do any more last minute setting up, but there is still the chance that come Thursday, or, knowing the Govt, Sunday night, that they may do a u-turn on schools opening.
I can't do any more than what I already have, so I have to make sure I try and relax as best as I can, before what will be a highly stressful time for us all, as we worry whether we are doing the right thing or not. I shall be reading, and writing, if all goes well, this week! And grocery shopping, cooking and cleaning, as usual…
What have you been up to?
Stay safe, my dear friends!