TEN WHOLE LOCKDOWN WEEKS!
That's how long this #NewNormal has existed for us… how are you holding up?
And… can you believe it's JUNE already?! We will be celebrating Lil Man's 15th Birthday at the end of the month… who knows what the situation will be then…?
Grab your drinkn. I'm supping mine as I type!
It was a bank holiday on Monday and officially, half term, in our school. My head teacher (who is an angel) was more than conscious of the stresses and strains of the last few months on everyone. After speaking to the parents of keyworker children, she confirmed that the school would be shut for the week, to allow for full recuperation, in readiness for the madness that June 1st was sure to bring. We were all, in our own ways, ready, but extremely nervous. Thing is, the government feels the right time to release pertinent information, relating to the reopening of Early Years settings is a week before, during a bank holiday weekend on a SUNDAY, at the start of HALF TERM, when some schools, like ours, were closed! There were so many 'interesting issues' brought up in this thing, that the relative calmness I had been beginning to feel, disappeared. We were so not ready, in the way the Govt seemed we should be, anyway. Then on Tuesday, a much appreciated message came from my angel boss. School would not be reopening to the fist lot of classes until the 15th June at the earliest. The powers that be, including my head, who was in dire need of a break, spent Sunday aand Monday rehashing plans, and decided that there were still too many risk factors to consider. So we have now got two weeks more to get prepared. Thank goodness! I just hope this next level of relaxing the lockdown hasn't come too soon, and a second waaave isn't imminent, because this could throw our reopening plans anyway. Still, I miss my class. I miss reading them stories, and talking to them. I miss seeing their expressions the moment something 'clicks'. In honour of my love of my job, I got myself a new T-Shirt!
Knowing we weren't headed back to school officially, on Monday gave me a chance to really relax over the week. I spent a LOT of time reading, and bumping up my Goodreads challenge number. Surpassed my goal a few weeks back, and I am at around 64 books read for this year now!
I have managed to write a short story every day, as part of the Story A Day In May Challenge that I signed up for. All in all, nearly 30,000 words were written! I've even earmarked one of the stories, that I started, as a possible reader magnet for the new Newsletter that I have set up… Oh, didn't you know? Yes, I, Ritu Bhathal, have now got a mailing list, and a landing page, and the option to do a newsletter! I am so ridiculously proud of myself, as I have wanted to do this for a long time, but was scared. If you are interested, click this link to sign up! https://www.subscribepage.com/ritubhathal
In other news, we've still been cooking, though a little less imaginatively, this week… standards have included the usual pancakes, pastas, Indian meals, Lasagne, crisp sandwiches, (yes, I did sink that low!) but, Lil Princess and I did make bread rolls on Saturday!
I don't know if you are the same, but we have found that our electronic devices have been our saviours during this lockcown period. More than before. A way to communicate with friends and family you can't see, watch programmes and take silly videos. But they can also be responsible for allowing some to withdraw more than is good for them. With this in mind we decided that we need to make sure a mealtime Electronics Amnesty was adhered to. Not easy when one wants to watch something different to the other. (Can't eat in the dining room at the moment, it's been commandeered by Hubby Dearest and his work stuff!) And I am guilty of sinking into a book as I eat. So Sonu Singh has been guard of our devices for mealtimes. He takes his duty most seriously. It's worked for a day, at least!
In other news, Lil Man has decided he wants to run, daily. My knees are not up to running, so we have devised a plan where we start off together, and he runs as I walk in the opposite direction, around the same block. We meet up, then he walks an extra block with me! That has been lovely, especially with this lovely weather we are experiencing. I even got my hat out!
I completed my traditional introduction to Calligraphy course last week, and my new one is a brush lettering one, which I am really enjoying! I love how brush letters are formed, so bring on my ability to write pretty things!
And there you have it… my week in lockdown at half term!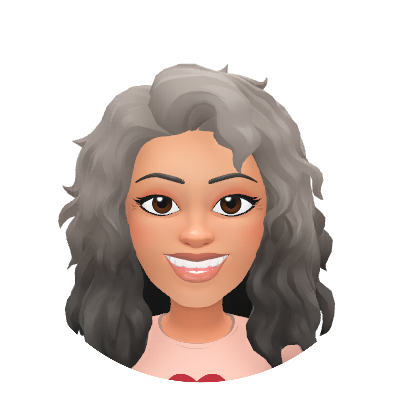 This week, there is no rush to get back into the physical classroom, and I am not on any rota until the next week, but I am sure that I'll be in at some point to change things up that need altering in the classroom.
Other than that, I'll be sorting out online learning, and now that I have finished Story A Day in May, I can get back to trying to write more words on Book Two!!
What have you been up to?
Stay safe, my dear friends!