Hello, my dear Peeps!
Twelve whole weeks, we've adapted and adjusted. TWELVE!
Go, grab a drink, I'm here, waiting, with mine.
The week started with school, for me. We had a training session booked, by a company called Team Teach. This had been booked pre COVID-19 and after a lot of umming and aahing, our management decided to ask who would be willing to do a socially distanced version of the training. Team Teach basically gives us the knowledge and understanding about restraining a child, if the need ever arose, and you'd be surprised the amount of times we need to know how to do this safely, gently, and correctly, with primary school childen. The training has to be done every three years to keep us up to date with all the changes that happen in the world, and this training came at a particularly sensitive time, what with the George Floyd case in hand. Now, as a training about suitable restraints and techniques, usually it is a very physical session, but as we couldn't touch anyone, the trainer brought his wife along to demonstrate holds, and refresh our memories. It was good, though, because we had a lot of talking time, so we could discuss things like de-escalation, and diversion, and techniques that would avoid the need for physical restraint, if possible. But I tell you what, I ended up with a bad back after… sitting on one of those chairs for a whole day, in the hall, which was cold, was no fun!
I had another day in with the children, a grand total of nine keyworker kids, which was fun, even though it rained the whole day! We did plenty of arts and crafts, then we spent time doing some of their online learning in the computer suite. One more morning was spent in school, tweaking and setting up the classroom, ready for the 15th, when my much reduced class is due to start back up.
Home-wise, it's been quiet. I haven't really done much writing, but I read lots. Cooked, cleaned, did a lot of laundry and made two trips to the supermarket. I have been used to going on a Tuesday, during the lockdown, but as of tomorrow, I am back fulltime, so I did my normaal shop on the Tuesday, then went on Sunday for this week's shop. We've been lucky, with no queues the last few weeks, but when I got there the second time, on a Sunday the queue was huge! Still, it moved quickly and I got all we needed.
I have been carrying on with my brush lettering, and the final project was to make bookmarks. What do you think?
Saturday marked the Queen's official birthday, and usually the day is marked with much pomp and circumstance. This year the event waasa televised, and the Queen watched her guards from a little marquee in the grounds of Windsor Palace. See, we all have had to adapt… even the Queen.
We decided to try a special make at home pizza kit this week, from a local business, Saucy Dough. They provide dough, tomato sauce and the cheese ready for you to roll the base out and make up your pizza yourself, before baking it. The kids really enjoyed it, and I liked adding my own toppings to it, too!
I must tell you a funny story. Last week, I decided to run a FaceBook ad, which I have done once or twice before. I realised last time, that I needed to (unfortunately) leave out countries lile India and Pakistan, because of the unsolicited messages that would come from random men. But I forgot to take India off the country list this time… The ad below, is something like what I would have posted, with the same wording. This time, however, I have ended up with over a HUNDRED, if not more, messages from random, desperate Indian men, either sending hello, hi and good morning messages, or what can you do for me, style questions. And a marriage proposal from a 50-year-old, and a photo from a man, with him posing with his mother… (so I can see what a lovely mum he has?) but the worst? Proclaimations of love on my posts, and then… pornographic images! NOTE TO SELF: DO NOT FORGET TO TAKE INDIA OFF THE NEXT AD!!!!
Aside from that, the world is still going mad, with the Black Lives Matter movement, and the demand to remove historic statues from places around Britain… I'm doing what I can, but I am upset with how some people are dealing with things…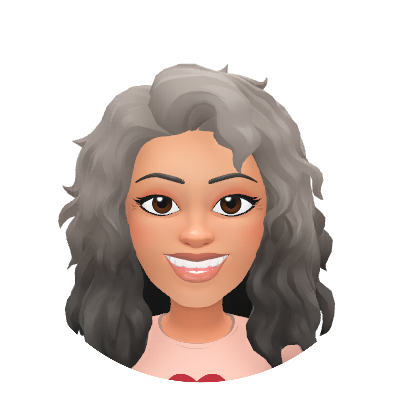 This week, I am back to school fulltime, with my much reduced class, so I anticipate a lot of tiredness, and high emotions over the week. Time will tell how things go… wish me luck!
Oh, and while you're here, did you sign up for my mailing list? I am in the middle of writing an exclusive Chickpea Curry Lit story for my subscribers, and there will be news, tips and even recipes! You know you want to join… go on! Click the pic below to sign up!
What have you been up to?
Stay safe, my dear friends!