Monday is back, and with it, we are at the beginning of Lockdown v2… How are you faring? Grab your drink and let's have a catch up.
If we were having chai I'd start with school (as always!) If you remember, I mentioned that I would be a staff member short this week, as one of my ladies was having a hospital procedure, which required her to self isolate for 14 day beforehand, so one of my other part time team members stepped up, and added a couple of days to her week, with us, which really helped. We have one team member leaving this week, so there have been interviews for her position, three, this week, as well as a position for 1 to 1 support for a special needs child. So the interviews all happened, then on Thursday, another of my team feell ill. She was sent home, and though we didn't think it was Covid-19 related, she got herself a test done. Her health comes first, so I had no qualms about sending her home, but it meant I was juggling my class alone for a while, then an interviewee was bing observed, so even though I was watching her, I got an extra set of hands! Friday was much the same, with one of my other ladies who doesn't work Friday, volunteering to come in extra, to help cover the staff shortage. Angel! This proved that we could all juggle… teaching, management tasks, observations and interviews, as well as staffing issues sorted! Caan I also share a picture by one of my colleagues, who made a portrait of me, as Ritu Poppins!
If we were having chai I'd tell you that the kids have been great at school. Parents are coming at drop off and pick up, wearing masks, and conscious of standing apart from others, which is good to see. Only one parent has been worried about the lockdown as her child was sheilding last time, and we don't know if it is the same this time, they haven't had a letter confirming if she is CV (Clinically Vulnerable) or CEV (Clinically Extremely Vulnerable) yet. The latter means that she has to stay at home. But her mum really wants her at school, because she loves being there. It's tough making these choices, though, as a parent…
If we were having chai I'd excitedly tell you that we chose our estate agent, so the ball is definitely rolling with the house sale. The photographer came yesterday to take photos to go on the website, and he also took what are called Map-o-plan images, which are like how Google Earth works, so an interested buyer can move around 3D images of the house, too see what it all looks like, before deciding if they definitely want a proper viewing. Need to sort a solicitor out, next! I think we might even have our mortgage Agreement in Principle, too, so that means we have a budget to work with. I'm feeling rather grown up, now!
If we were having chai I'd mention that I was dreading the grocery shop this weekend. What with lockdown, there is, again, a whole load of people bulk buying and a chance that supermarkets will have to do the limited shoppers in store thing. It wasn't a problem last time, as the weather was warm, but I don't fancy standing in a slow moving queue for any length of time, right now! I went on Saturday late afternoon, after the photos, and there was no queue, thank goodness. I was also able to get all I needed, but there were a good few shelves that were nearly gone, or empty. Seriously, Peeps, toilet roll is still being stockpiled… why?! But on the flip side, one of the big supermarkets, Morrisons, is giving all school staff 10% off all shopping (apart from spirits) until January, so that is a little boost!
If we were having chai I'd have to admit that by Sunday, and this seems to be every Sunday, recently, I was shattered. I spent pretty much all of it either sitting on the sofa, or on my bed, reading or snoozing. My body is telling me it needs rest, so I am making sure I listen. I'm also aching, from moving bits of furniture around, before the photos were taken in the house, and I have a cold which wants to come out, but seems shy. I get dribs and drabs of sneezes, and blocked noses, then it disappears, only to come back a day or two later. Seriously, cold, either come out, or do one!
If we were having chai I'd end by sharing something new with you. A few weeks back, I won a competition to have my brand logo designed, professionally. I've done my own with Looka, before, but this was a chance for someone who knows what they are doing, to look at me, and my author image, take my preferences, and create something for me. What do you think? Personally, I'm loving it!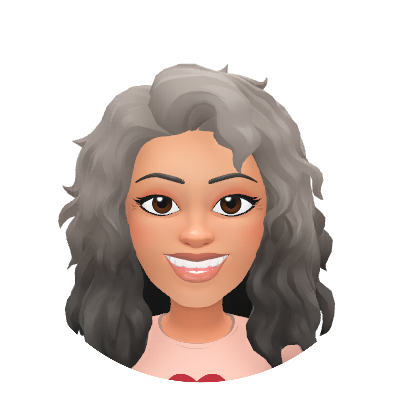 This week, aside from just getting through the week, I have my ultrasound appointment for my elbow joints. It has been over a year since investigations started about my tiredness, and joint pains, so I really hope I hear from them soon, and get some answers. Other than that, there is nothing different planned for the week. I just hope it's a smooth one!
And while you're here, did you sign up for my mailing list? I am in the middle of writing an exclusive Chickpea Curry Lit story for my subscribers, and there will be news, tips and even recipes! You know you want to join… go on! Click the pic below to sign up!
Have a wonderful week, Peeps!