So it's Monday, again, Peeps. I'll try to make it as happy as I can, but I tell you, it's been a bit of a week to be honest!
Right, have you got your drink?
If we were having chai I'd start and probably end with school. School and its implications have totally taken over my week, to be honest… We werent sure how many children would be in, last week, envisaging parents wanting keep children hom, to get them out of the germ-holes that are schools. But our classes ended up pretty full, to be honest. Well, our reception classes were, anyway. There were a fair few absences further up in the school. Everyone was operating on fumes. We are shattered. The whole of the population of school staff, from teachers and teaching assistants, to the caretakers, dinnerladies, mid day supervisors, and cleaners. And the leadership teams. What can I say? There are heads and deputy heads who have been working their arses off (excuse my french) since March, trying to decipher the coded rules that the Government and DfE have been setting for educational establishments, jumping at last minute changes to guidance, writing and rewriting policies, losing weekends and well earned time off to try and ensure as safe a return to education as possible, without much support from the powers that be. Everyone deserves that two week break…
If we were having chai I'd then huff and say "Break? What break?" Heads had been told they couldn't transfer learning in the last week to online, so everyone had a fair shot at isolating before Christmas, where they may have had a chance to mix with family they hadn't seen for months. And they were also informed that they would be on duty until around the 23rd, at least, as school track and trace systems, dealing with the fallout from any positive tests that may get reported, because even if it's the holiday, a positive result, even then, could affect the Christmas of many. And that is exactly what happened, the night before we were to break up. A bubble popped, and it popped big. A staff member tested positive. Someone I had contact with in the 48 hours leading to her symptoms becoming noticeable. That was a straight ten day self isolation for me, taking me, and many others, to Boxing Day. Good bye Christmas… Then two other members of staf tested positive, too. A whole year group, and a huge wave of staff now isolating for the majority of the Christmas break. Thanks, BoZo, for not letting us work online the last week, so we could at least have had a more relaxed break…
If we were having chai I'd sigh and tell you how it really didn't matter in the end. The cases of this virus have been shooting up, and a new variant has been discovered, that is prevalent in the South East, where I live. Apparently it transmits faster, especially via school-age children. And officials have been aware since September. Yet still they threatened schools, academies and Local Authorities with legal action, if they tried to take school online for the last week of term. But the icing on the cake came on Saturday afternoon, when BoZo decided to, at the very last minute, cancel the promise of Christmas with your loved ones, a five day period where rules were to be relaxed, and families could be together, and introduce a new tier, the highest of the high, basically lockdown mode, where no one can mix outside of their households until 30th December, and the rest of the country, can only mix on Christmas Day. Queue crazy last minute panic buying from all corners, as non essential shops were to close as of Saturday night. I had a colleague in tears, as she tried to cope with the rush of the local shopping centre, trying to buy gifts for her family. Things she would have done over the few days before Christmas, but didn't have the time to do, because of school. I'm sitting here, shaking my head…
If we were having chai I'd have to share with you the incredibly generous gifts from parents and colleagues at the premature end of term. This year, I wasn't expecting anything. We had to quarantine anything brought into school too, but as I unwrapped yesterday, they all brought a smile to my face. From the ever practical hand sanitizers, and notebook, to the pampering bath bomb, candles and face mask: the choccies and biscuits, bottles of wine and fizz, and a wine glass with my name engraved on it, to the gigglesome We Do Lockdown book. It'll definitely be merry here in the Bhathal household!
If we were having chai I'd tell you that I managed to finally get my flu jab done, at least, and aside from a slightly achy arm for a day, all was well!
If we were having chai I'd be a little relieved, though. I managed to buy most of my Christmas dinner, and freeze items, already. It was like I had this feeling things would take a turn… I also wrapped presents, ready for the big day. And I have read… The next few days, I still can't go out anywhere. So my friend will be my Kindle, and hopefully, my MacBook Air, as I try to forget the crappiness of the last week, and bury myself in the world of words. I was lucky enough to treat myself on Thursday, just before finding out about my confinement. I bought a Pill-O-Pad. It's like a stand for a Kindle or tablet, and I can confirm it is fantastic to use! See below, as I enjoyed a sneaky Baileys on Saturday night, while reading, with Sonu Singh watching me.
If we were having chai I'd mention that Lil Man has had the last of his District cricket trials. I really do hope, for his sake, that he gets in to North West Kent squad, this year. He has worked so hard, and really deserves it. And he has been working so hard for his GCSEs too. He needs this boost. Meanwhile, Lil Princess is just finding frustration, upon frustration, with all these Covid related changes. We were meant to get our eyebrows done on Friday, but due to my isolation, we couldn't go. Then she was devastated that we weren't going to be with her grandparents for Christmas. And after we went into tier 4, she was concerned that her teeth extraction wouldn't happen, either, cancelled a third time… but that still needs confirming. I just hope her Christmas presents put a much needed smile on her face!
If we were having chai I'd end with a little house update. We went to see another place on Monday, which was an interesting prospect… but need to see it in the daylight, too, to be honest. Since last weekend we have had two more viewings on our house. One was a no no. Didn't like the woman, to be honest. The other… promising, but lets see… And Hubby Dearest went to see another house, himself, yesterday, as I can't go anywhere. Another interesting prospect, but again, it becomes evident how talented Estate Agent photographers are, at making properties and gardens look much more spacious than they are… Hopefully 2021 will be our house year!
If we were having chai I'd gasp and say "How could I forget?!" Being as I an housebound, and it's the week before Christmas, there was no chance of an online shopping delivery slot, so the grocery shopping was entrusted to Hubby Dearest. Let me explain a little background here. It's not his usual duty to do the shopping. I am a bit pernickety about getting what I need and want, but equally, he doesn't have the patience! The last time, a couple of years ago, I had a terrible migraine so he took my list and went shopping, for the week. He arrived back with two bags and a bill for around £40. Because he bought everything on the list, but nothing out of the regular items, like bread, milk, fruit, cheese, ham etc… I had to go shopping again, the next day! Thing is, I usually only add the odd items to my list, because I know we will need things like bread and milk! This time, I clearly wrote everything down, even in department sections, so it would be easier, and bless him, he got it all! (Okay, one dessert for Christmas Day was dated use by 24th December, but hey, I can deal with that!) So at least we won't be starving, this week, at least!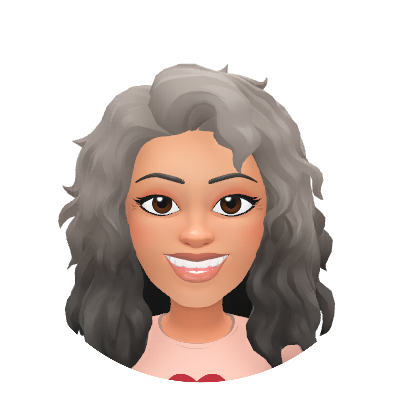 This week, I'll be stuck inside, reading away, and stopping the kids from causing havoc. Christmas will come, and it will be our first one on our own, since we got married, so that will be weird. I'm just praying that I stay healthy, and don't develop any symptoms, either, so we can actually have a quiet, but merry Christmas of our own…
And while you're here, did you sign up for my mailing list? I am in the middle of writing an exclusive Chickpea Curry Lit story for my subscribers, and there will be news, tips and even recipes! You know you want to join… go on! Click the pic below to sign up!