"The pessimist sees difficulty in every opportunity. The optimist sees opportunity in every difficulty."

Winston Churchill
Thank you, Spidey, as always, for finding a quote that resonates.
Right now, we are in a situation which breeds pessimism. It's sometimes easier to look towards the negative, when we're hurtling downwards, instead of trying to turn our heads upwards, to try and catch a glipmse of the positive.
I was very much finding myself doing the former, this week, after our first week of home learning.
We've been battling so hard, what with the Government, and DfE 'tweaking' guidance at the drop of a haat, often daily, towarads the end of a day.
Not only does Gaaving Williamson keep using the wrong words to discuss the subject of education, it's like he's trying to incite the powers that be, like Ofsted, and parents against schools.
Firstly, when discussing education, he keeps saying schools are 'closed' to all except Critical Worker, and Vulnerable children.
WE ARE NOT CLOSED!
Yes, the majority of children are not in the building, but we are working our arses off (mind my language, sorry!) trying to find a way to teach children, online, as well as delivering the same learning to children who are in school.
And the requirements for getting a place in school keep changing, in a way that they might as well have just kept schools open in some areas. Meaning some teachers are running themselves ragged, trying to teach in class, as well as remotely. Thing is, the guidance does actually say that if you can keep your child at home, Critical Worker or not, you should try to. After all, we are trying to stop the spread, not encourage it!
And, secondly, the demand for the amount of remote learning.
Last lockdown was different. We were told to not try and teach lots of new things, but use the opportunity to consolidate previous learning, until June, when some classes did open up again for 6 weeks. This time, they want quality learning, (obviously), in small incremental steps, so children miss minimal learning.
This is the amount we have been told to aim for daily.
Three hours, minimum, for Primary KS 1 (but in brackets in the guidance, adjusted to slightly less for the younger ones.)
Four hours, minimum, for Primary KS2
Five hours minimum for Secondary
Again, woolly advice.
As I read it, set work, including either pre-recorded videos, or live lessons, or links to good quality inputs, created especially for this reason, and activities that will keep a child busy for the times above, and include the reading, creative and physical aspects of the curriculum, too. This is what I explained to the parents I spoke to.
Some schools are especting staff to either be online for the above times, live teaching, or recording and uploading videos, as well as teaching in class. It's driving school staff crazy!
I spent the whole week calling parents, planning work for the following week, and marking the online work handed in, recording voice notes for all the children's work, because they are four and five, and can't read my comments, which I also add, for the parents. Oh, and answering emails from parents, too.
Also, as the team phase leader, I have been organising staff rotas, and work for those who are home, to ensure no staff are in the building, unnecessarily. We are in lockdown, after all.
It stripped me of energy like nothing else I have ever experienced.
And this was without any children in my class. Last week, there were no applications for CWV kids to come in.
Next week, though, I do have some. And I will have to do all of the above, as well…
I've said it before, though, online learning for children this age, is almost impossible.
But then, the optimist in me kicked in.
I get to see at least some of my class on Monday. I took great joy in seeing how much some parents did with their children, and how they are using this time to really get to know their kids, and how they learn.
I've enjoyed guiding the parents I spoke to, giving them ideas of things they could do, but also ensuring they are aware that a huge part of our curriculum is learning through PLAY.
And on Saturday, as I dragged myself around the supermarket to buy sustenance for the following week, I bumped into a parent and one of my children. The conversation left me with a feeling of warmth. They enquired after my health, and whether I was coping. They said how much the little boy missed school, and thanked me for all the guidance and support provided so far. I was sent on my way with a metaphorical pat on the back!
So, I'll start another sure-to-be exhausting week, with a bit more of a spring in my step!
So… tell me, are you an optimist or a pessimist?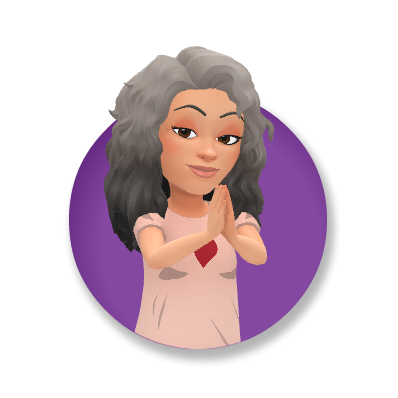 Have a peaceful Sunday Peeps.