Hey guys! Can you believe we are at the end of January, already? And I have had to embrace distance learning with my class, as well as battle a son who is meant to be doing his mock GCSEs, through the fiasco that has been mass testing of students in schools, all while many are off because of this virus – Yup, it's still around…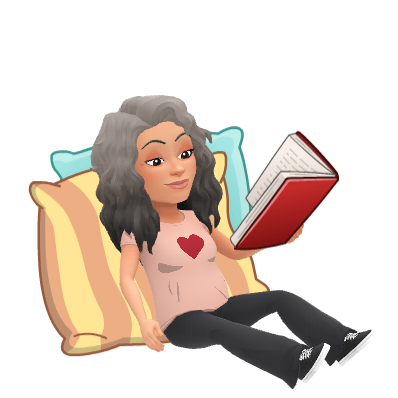 So, I have given myself a little challenge, this month, to read the Bridgerton series, after binge-watching the Netflix adaptation on Boxing Day in December… How did I get on? There are nine books in the series… let's see!
Did it, and read extra, on top of that, too!
The Duke and I by Julia Quinn
My rating: 3 of 5 stars

It is January, and in my reading world, I have declared it #Bridgertonuary, having binge-watched the Shonda Rhymes series, and now wanting to read the original.
Yes, yes, I am well aware that there are plenty of things being written/said about this book, the series, and 'that' scene.
So, I wanted to experience it all myself, rather than have a second-hand view via anyone else.
So, the first thing was that, because I had watched the series first, I already had the character's images in my mind, so sometimes, that was a little issue, as the descriptions in the book, of the main characters, such as Daphne having darker hair, and the Duke having piercing, blue eyes, didn't quite match up.
But, hey, I'm not expecting an adaptation to fully follow the book. They never do! I mean, they added a Queen in the series, that isn't in the book, at all, and a few extra characters, which I am sure will feature in future books, to set the scene for following serials, I'm sure.
So, back to the book.
It's a Regency Romance, and, overall, I did enjoy the story of the first of the eight Bridgerton siblings.
Daphne is the oldest daughter, and has three overprotective brothers, in lieu of her father who passed away. She's been presented to society and is three seasons in, yet still unmarried.
Simon, the new Duke of Hastings, arrives back on the London scene, an old friend of Anthony, the eldest Bridgerton Brother. He's keen to stay out of the public eye, having his own demons about the title he carries, but ends up embroiled in a charade of sorts, to assist Daphne in finding a husband.
Of course, it's a romance, so they do end up together, which is great.
Now, 'that' scene…
I'm not sure it was entirely necessary, as it facilitates a form of rape, led by the female, but I understand its relevance to the plot.
A man refuses to have children, for his own reasons. A woman wants a child and even though she agreed to not having kids, in principle, feeling misled by her husband, she almost seeks revenge… but what is sad, is that there is love there, and this act mars that love.
But, other than that, I did enjoy the rest of the book. It's an easy read. Not sure it's one I'd read over and over, though.
Still, onto the next one!
The Viscount Who Loved Me by Julia Quinn
My rating: 4 of 5 stars

Okay, so I think I may just have enjoyed this one more than the first, since I had no TV series to compare it to!
This time, we hone in on the life of Bridgerton sibling #1, aka the Viscount, Anthony Bridgerton.
He's never been fussed about marriage, but this season, he decides, will be the one where he finds a suitable wife, and settle down.
Kate Sheffield is the elder sibling in her family, too. Stepping out into the London season a couple of years later than desired, she is in the shadow of her beautiful stepsister, Edwina. Her stepmother, Mary desires for both girls to find good matches, but the burden is on, to Edwina find the catch of the season.
He's dashing.
And also a rake.
Who doesn't have the approval of the sister, Kate, but seems to affect her in all manner of inappropriate ways.
What ensues is a great enemies to lovers story, where we see both parties fight their attraction to each other, until they are not able to any more.
Such fun!
An Offer From a Gentleman by Julia Quinn
My rating: 3 of 5 stars

An Offer From A Gentleman is the third in the Bridgerton series of books, concentrating on the love life of the second sibling, Benedict Bridgerton. It's been a couple of years, and with his older brother married, attentions are turned to him, and Colin, brother number three. But he's in no real hurry.
Sophie Beckett is the illegitimate child of an Earl, who has never openly acknowledged her but allowed her to live in his house as his ward. He passes away, leaving her in the care of her stepmother and two stepsisters, who have no interest in housing her, but suffer her presence, as they get a good allowance to keep her in the house.
In a Cinderella-esque twist to the story, Sophie is given the opportunity to attend one of the Season events, at Bridgerton House, during a Masquerade ball, with the housekeeper and staff being her collective Fairy Godmothers.
There she meets Benedict Bridgerton, and their two hour evening leaves them wanting more, but unable to have it.
The second part of the story follows their journey to meet once more. Will Benedict realise she is the woman in the silver gown who stole his heart, two years ago?
It's Cinderella, of course, he will, but not before plenty of other twists present themselves in the tale.
An easy read, but definitely not my favourite of the Bridgerton books, so far.
Romancing Mister Bridgerton by Julia Quinn
My rating: 4 of 5 stars

Okay, so I think this might be my new Bridgerton favourite, so far!
Colin, the third Bridgerton sibling is the centre of this particular novel, but, actually, he isn't.
The central character, the one I was rooting for, especially since I had come to love her in the last three books, Penelope Featherington, and her story, stole the show!
Penelope has spent most of her life being shuffled around behind her two older sisters, slightly plump, with that unfashionable red hair, she spends her seasons being dressed in inappropriately coloured clothing, making her the laughing stock of the 'Ton.
Now at the ripe old age of eight and twenty, she is considered one of the spinsters, as her older sisters have secured their husbands, and her younger, more conventionally attractive sister is now the one in the eyes of the suitors.
She's quite happy to be in the background. A true wallflower. At least no one else will notice her unrequited love…
Colin, meanwhile, a childhood friend of Penelope, one of the Bridgerton crew, and all-round 'nice' guy, finds himself developing feelings for her.
Oh, it was great how they got their happily ever after, and there was another HUGE reveal within this book!
Such fun! I would have finished it sooner if it wasn't for this dang Lockdown, and work commitments!
Can't wait… bring it on Book 5!
To Sir Phillip, With Love by Julia Quinn
My rating: 5 of 5 stars

Just finished book 5 of the Bridgerton series and, what can I say?
It was wonderful!
We wander into the life and love of Eloise Bridgerton, fifth sibling, and second daughter in the clan.
Eloise has been a firm favourite of mine since watching the series and reading the first books.
She is, I guess, a regency rebel, turning down proposals, and, at eight and twenty years, actually looking forward to a life of spinsterhood, with her best friend Penelope Featheringon by her side.
Until Penelope decides to fall in love with Eloise's brother, Colin, and he does the same.
Taking the matter of her life and future into her own hands, Eloise embarks upon a stealthy trip to visit a certain Sir Phillip Crane, a widower who she has been corresponding with for the last year.
I don't want to go into the nitty-gritty, but I absolutely loved it!
When He Was Wicked by Julia Quinn
My rating: 4 of 5 stars

Oh my goodness!
This was by far the raunchiest of the Regency series, the Bridgertons!
Francesca is #6 in the order of siblings to get the Julia Quinn treatment, and it had been a long time coming.
At some point, during the other books, Francesca married and was whisked off to Scotland to take her seat with her Earl.
Sadly, two years into their blissfully happy marriage, he passes away.
Four years after being widowed, she realises that she wants to marry again. She wants, desperately, to be a mother.
Michael, John's cousin, has been one of her best friends, throughout her short marriage, but, in her widowhood, he disappears off to India.
He's been described as the Merry Rake, and now, as the new Earl, when he arrives back in the country, there is no shortage of offers for marriage. But none come close to being the right woman. Because the right woman is the one woman he can't have.
Another great addition to the Bridgerton series, and the raunch factor was definitely upped in this one!

It's in His Kiss by Julia Quinn
My rating: 4 of 5 stars

Book 7 of the Bridgerton series, DONE!
Another fun read, this time, the focus is on Hyacinth, the youngest of the Bridgerton siblings. Yes, Quinn has skipped one, again, but I think that's her prerogative, as the author!
Hyacinth is a fantastic character, very down to earth, and full of spunk.
Gareth St Clair ends up as her love interest.
St Clair is estranged from his own Baron father, who is aware that he is not the boy's real father.
What ensues is a cute love story and a fantastic treasure hunt.
There isn't much about the rest of the Bridgertons in this one, but it was wonderful to get to know Lady Danbury in more detail since Gareth is her grandson.
Enjoyable read!
On the Way to the Wedding by Julia Quinn
My rating: 5 of 5 stars

Finally at the end of the eight-book series, charting the lives and loves of the Bridgerton siblings.
The last sibling to get the Quinn effect is Gregory. He's not the youngest, but, I guess, that is how Julia Quinn rolls!
Gregory is the fourth male child of a viscount. He's the youngest boy. He's led a blessed life, comfortable at every stage, no responsibilities put upon him, and highly unlikely to ever have the title foisted upon him.
Still, he's getting a little older, and that pull to marry, settle down, and find a purpose to his life, is beginning to burn.
He understands that when he sees the woman of his dreams, the one who will fam the flames of true love, he will just 'know'.
And, arriving at his brother's country seat, exactly that happens.
He sees the curve of a neck and is done.
Hermione Watson is all he wants, and more.
But is he all she wants?
He ends up with the support of Hermione's best friend Lady Lucy Abernathy, and together, then try to bring the couple together.
Lucy is promised to another, already, despite not having had a season. She will be marrying for duty, but even so, there is that wonder about love and all these feelings people talk about. Even Hermione, who has given her heart already, to a most unsuitable man.
Which is why she needs to help her friend make the right choice.
Another less than straightforward story, which ultimately ends up with the perfect love match, but it's never quite as you expect.
Not as much raunch as the previous books, but that isn't a bad thing!

The Bridgertons: Happily Ever After by Julia Quinn
My rating: 4 of 5 stars

A lovely end to a riveting series!
I picked up this book of second epilogues, though many copies of the books I had already downloaded had them within.
When you become invested in a series, it's easy to be left feeling a little empty. You want to know what happens after the 'Happily Ever After'.
These second epilogues all follow the stories of each sibling. Some a few years later, some more, some less, but they tie up the stories even more firmly than the original epilogues.
And the addition of a short novella focussing on Violet, the matriarch of the family was a lovely surprise too!
My #Bridgertonuary is complete, though I have now realised that there are a few other books I could read, The Rokesby collection, which is a series of 4 books that are set pre this particular Bridgerton clan, and work as prequels.
They may just be another set I have to read!

Concrete Rose by Angie Thomas
My rating: 5 of 5 stars

After reading an extended sampler of this book, I was dying to read the rest, and was glad there were mere days before the release date.
I enjoyed reading Angie Thomas's The Hate U Give, a couple of years ago, and finding out this was a prequel, looking back at the father of Starr Carter, the main character, Maverick Carter, I just knew I wanted to read more.
Maverick is young. He's seventeen, and stuck in a bind, part of the gang his father was king pin in, before being incarcerated, but his heart isn't really fully in it.
Then he finds out he's become a father, and the mother isn't his girlfriend.
What followes is the wave of emotions changing within him, as he realises and attempts to handle the responsibility of fatherhood, and being a good son, as well as working through the conflicting feelings that come with being part of a gang, and wanting to avenge deeds done to those he loves.
What is more important – family or feuding?
Fantastic book.

Light Perpetual by Francis Spufford
My rating: 2 of 5 stars

I read the blurb for this book, and was sucked in by the premise of the book. A group of five children, all obliterated in a bomb blast in WW2, where nothing survives the hit, neither building, nor body.
The twist comes when the author reimagines what would happen if these children had never been hit by that bomb.
As I said, a fantastic premise.
We revisit each of the five characters at regular intervals up to the year 2009.
This is where I got lost. I'm not sure. Maybe it was because we had five very different characters, and five extremely different ways of telling their story, but I got lost. It felt very disjointed, and I found it hard to follow the stories.
Not so much a novel as a set of interweaving short stories.
Sorry, not for me.
Many thanks to NetGalley and Faber and Faber for an ARC, in exchange for an honest review.

Releasing 4th February, 2021


The Spinster by Tess Thompson
My rating: 5 of 5 stars

Oh, I loved immersing myself in the historical world of Emerson Pass again and reconnecting with the Barnes family.
Josephine Barnes, the eldest of the Barnes children is a self-confessed spinster. After losing her beloved in the war, she fears she will never give her heart to another. Instead, she throws herself into being the best elder sister she can be to her siblings, and into keeping her library flourishing.
Phillip Baker is in love. He clutches a bundle of love letters, not even addressed to him, but belonging to one of his fellow soldiers. These letters, no longer belonging to anyone when their owner gave his life to the war, have been a lifeline to a man who grew up an orphan.
Phillip travels to Emerson Pass, not only to hand the letters back to their writer but with the hope that he may receive her heart in return.
I truly loved this story, where Josephine is portrayed as a very strong woman, but as you get to know her, you realise her fears. It made my heart warm and fuzzy to read as both lost characters find each other.
Packed within the story is the issues of PTSD, suffered by one of Josephine's twin brothers who has witnessed more than his fair share of tragedy over his short life, even before going away to war. Something not easily overcome but handled with true sensitivity.
Thank you, Tess, for a lovely story!
I won this book in a competition.

As Luck Would Have It by Zoe May
My rating: 5 of 5 stars

Well, put it this way. I started this late last night. And I finished today.
Usually indicative of a good read, for me!
Natalie is thirty-two and living back at home with her mum, baby in arms. Not the situation she ever imagined herself in, but then again, you don't really imagine your fiancé cheating on you, do you?
Will is also back in town, a failed marriage, and redundancy on his shoulders.
They both meet, or reconnect, at a local fundraiser, where they are involved in a raffle prize mix up and end up on a romantic getaway to Marrakech, together!
I've never been to Marrakech, but I really want to go, now, reading about the colourful markets, the scenery, the delicious food, and the mint tea – well that just sounds delicious.
But let me get back to the story.
It's a second chance romance, in essence, with two people who have a shared past, meeting up in different circumstances, that turn out, this time to be better ones.
Natalie is, or was, a feisty, working woman, who now feels less confident about love and relationships after having her awful experience with her fiancé, Leroy. (Leroy. Hm, I'm sorry but even the description of him made me turn up my nose, and snarl a little. what a git!) As a mother, she has more at stake than your average single woman.
Will is a gem. I loved learning little snippets about him, and he seems like the most wonderful, kind-hearted character until you find out what he did to Natalie during those fragile teenage years.
Thrown together on a romantic break, in a beautiful setting – so much could happen, couldn't it? There are countless gigglesome moments, where confusion reigns, and the lies they have to tell, to justify them being in this beautiful Honeymoon Suite make you cringe, and laugh at the same time.
Will they overcome the past, and embrace the accidental holiday they won?
Well, I'm not telling you, but I put the book down, smiling!

Darker by E.L. James
My rating: 3 of 5 stars

What can I say?
It's a retelling of the same story in Fifty Shades Darker, but this time, from Christian's view.
I do like stories that have parallels like this, as, when you have already read one story, you often want to know more about or have a deeper knowledge of, the other characters.
This time we learn even more about Christian, which does bulk up the story, but it's the same criticism of the other books in the series. Things start to feel a little repetitive, after a while.
The sex scenes are samey.
The dialogue feels samey.
Still, it was a pleasurable enough read.
Half a Heart by Karen McQuestion

My rating: 5 of 5 stars


What a heartbreaking, but ultimately, heartwarming tale!
Logan is a nine-year-old on the run.
Mute, through shock from an incident a few years previous, he's trying to get away from an abusive father.
Unaware that there are others out there, who love him, Logan finds himself in a small town, far away from his old life.
His escapade touches the lives of many more people than he could have imagined.
From an old lady and her dog to a middle-aged childless couple, his old therapist, and his Grandma Nan, all feel the fallout of this little boy running away in fear.
Karen McQuestion always writes amazing stories, and this was another beautifully crafted tale.
I'll admit that I was second-guessing what would happen to Logan, all the way through, and the ending was not what I had envisaged, but wonderful, nonetheless.
A great read. Recommended.