Another week goes by in a blur… and that's the first month of 2021, GONE!
Anyway, let's get to it. Where's your drink?
If we were having chai I'd start with a quick school update. So I was on in-school with KW Children duty this week, and the week went pleasantly enough. We were given our LFD test packs this week, so we now have to test twice a week, to locate any possible asymptomatic cases within staff. I did my first one on Saturday. I was so nervous, to be honest. Obviously, I don't want to be positive. For everyone's sake, and for more selfish reasons. We had a few things happening this weekend, as well as several appointments over the week which I really can't afford to miss or reschedule… the pack honestly looks like a pregnancy test, except you don't pee on a stick, you still do the throat and nose swabs, before putting your sample on the test. It was Negative, thank goodness!
If we were having chai I'd tell you that I was very happy to hear that my parents got their first vaccinations on Saturday. One step closer to being able to be together, I guess! And my in-laws got their letter through to book an appointment for theirs, too. Mum in law wanted an asymptomtaic test first though, to ensure they were both fine, so I booked those in for them, and they also came back negative. So at least our parents will be vaccinated with the first shots. Thank goodness.
If we were having chai I'd update you on house stuff. So, we decided to get new photos done of the house, by someone more professional than the estate agent who did the original ones. I teel you whata, going professional is tiring! I spent Saturday doing a huge disappearing act, taking clothing off our clothes rails, losing unnecessaray furniture, stripping the kitchen bathroom and living room, buying throws and cushions to look a little more fancy, and dismantling Hubby Dearest's office on our dining table, so the room could look more like a dining room for the pics. I exhausted myself on Saturday, then before the photographer arrived on, at 11 am, I was shifting furniture, and doing a last minute clean. The photos took 2 hours, with a bout of me running up and down stairs moving things. She was a great photographer, too. Then, when she left, it was mission get back to normality, again. I didn't even eat, all day, until 5.30pm! And I think my Fitbit told me that before, I sat down, I did 20.5K steps! But, at least the photos are done, and hopefully, they will help get some more viewings in… then we are another step closer to our dream home.
If we were having chai I'd tell you that I received my January treat to myself. It's a Covid mug! Can you read it without singing?
If we were having chai I'd finish by telling you that I completed my January journaling challenge! 31 days of prompts, and creativity in my journal. It has made me think about how I can use the skill regularly, now, too!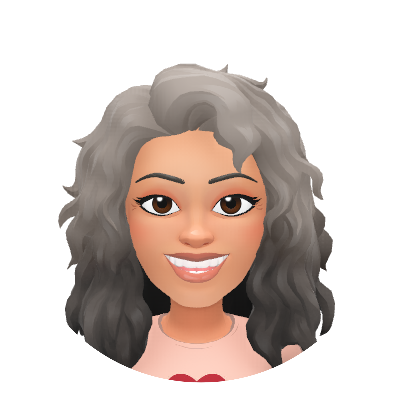 This week, I'll be hoping for news on the house situation, taking Lil Princess for her HPV Vaccine, doing all the usual school stuff, as well as a few online trainings, and a Zoom meeting…
And while you're here, did you sign up for my mailing list? I am in the middle of writing an exclusive Chickpea Curry Lit story for my subscribers, and there will be news, tips and even recipes! You know you want to join… go on! Click the pic below to sign up!