Okaay, now this just getting to be a bit mad. We are already in the middle of February!?
Are you comfy, with your drink?
If we were having chai I'd start with m y school update. So, that wish of mine, to get snow? Well, we woke on Monday morning to a blanket of snow and very cold temperatures. I have been wishing for the white stuff, for so long, so I wasn't going to complain! The only problem is, some of our staff life in places where the snow had come down even heavier than here, so I drove in very carefully, and we started the process of working out if we would have enough staff to look after the children. Nope. Even the head teacher was stuck. Monday morning was phone calls and rearraanging things. Then I had to get back home, ASAP, but carefully, as I was driving, to take part in a video call with the CEO of the Academy we are a paart of! What fun. The rest of the week followed in a similar vein. Tuesday was no new snow, but sheets of ice on the road, and if you read my Wednesday post, you'll know that as I walked into school, I managed to slip, as I walked in. We were going to be closed, but due to GDPR, there are some contacts we don't keep at home, so a couple of us who live within walking distance, came in to phone or email some of the parents to let them know school was closed. It thawed a bit by Wednesday, so we were open. After debating whether to waalk or drive, I chose the car, as one of our lovely neighbours had gritted our road! Bless youm Lee! I popped in, in the morning, as I wasn't on duty with the children, did my planning and had a video meeting with my team, before, heading home to work from there, hot water bottle on lap. It was still very cold! Then, on Thursday, we woke, after one of the coldest nights, here, to more snow! The thawed snow from the previous days had become ice, and the new snow made it all look so pretty, but way too lethal! School closed, again. I walked, very carefully, with no slips to report, and we did the relevant calls, before heading home, to work in the warmth of our houses! I will openly admit to being in my bed, laptop on lap, as I worked, because it was freezing! As the day passed, the sun came out and melted the majority of the snow. And Friday is my usual work from home day. But I still went in, because it was the last day. And I forgot stuff I would need, during my week off!
If we were having chai I'd have to mention how wonderful it was to get the videos on our learning platform for the children to watch. The feedback was so fantastic. Kids were so happy to be able to see their teachers, and the comments they left, warmed our hearts. On top of that, I received a couple of messages from some of my team, that literaally made me cry. I dreaded the thought of being a 'Phase Leader', and managing people in a professional context, but, maybe, I'm not that bad at it!
If we were having chai I'd tell you that Hubby Dearest, and Mum-in-law also celebrated their birthdays, and we had another video cake cutting session. And for the first time, Lil Princess baked a cake for her daddy, which was so precious. 💜
If we were having chai I'd say that we still haven't had an offer on the house, but another viewing was on Wednesday… keep your fingers crossed for us!
If we were having chai I would be bubbling with excitement to tell you there was another birthday. My book, Marriage Unarranged turned one, on Tuesday, too! I can't believe how fast it has gone, to be honest!
If we were having chai I couldn't forget to mention Valentines Day, could I? I woke up and no one else was up, so after reading, with a cuppa for a while, I made myself a self love filled breakfast! Once the rest woke, I was spoiled with chocolates and roses, but we kept it quiet, because, well, there's nothing else to do!
If we were having chai I'd leave you with a shot of our cosy Sonu Singh. He's loving the fleecy throws I recently bought!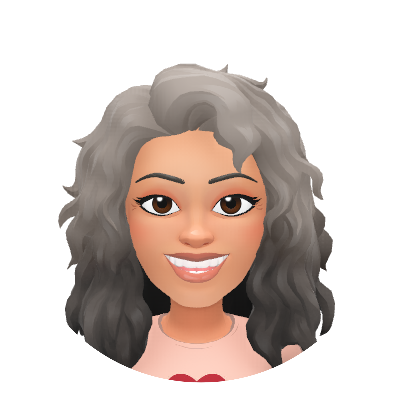 This week, it's half term break. We have been instructed to not think about work, and have aa well-deserved rest. So that's the plan! I've got a fun FaceTime and Chai catch up planned with my dear friend Lucy Mitchell, a little later, today, as well as my car going for its service and MOT, (because the birthdays in my family this month are just not expensive enough…) And we end the week with Lil Princess turning into a TEEN! Eeeeks! This time next week, I'll be a mother to two teenagers, God help me!
And while you're here, did you sign up for my mailing list? I am in the middle of writing an exclusive Chickpea Curry Lit story for my subscribers, and there will be news, tips and even recipes! You know you want to join… go on! Click the pic below to sign up!