Well,hello, my lovely Peeps! Can I start by saying thank you for all the lovely wishes. Though I am still tired, I am feeling, healthwise, much, much better!
Now, is your beverage of choice ready? I have my chai here, piping hot, and filled with wonderful spices to keep germs at bay!
If we were having chai I'd tell you though I felt better and managed okay at school, there were plenty of sniffles and coughs around me. In fact, I had to send one of my colleagues home, as she was really unwell on one day, and, as most teachers will, she struggled in, and insisted on staying. but, as I have learned the hard way, our health is our first priority, and if we work ourselves to the bone, what do we have left to give to those children, who we want to teach? As always, the team was just amazing. Everyone rallied around to make sure that we were covered in all areas, and it helped that one of my little lovelies that has high need, was off, as well, meaning there was more manpower to deal with the rest of the class. (Obviously, I was not happy that he was unwell, bless him. I hope he gets better, soon!)
If we were having chai I'd say that on Friday, Lil Princess and Lil Man had an INSET day at school, so they were off. Lil Princess came into school with me. She hasn't been able to do that for over a year, due to the pandemic, and even though she can be a moody teen, she genuinely loves to come into school with me, helping withthe children, and putting faces to names, after hearing my stories of the tays gone by. In fact whe was truly initiated to my lovelies, what with our first ever changing clothes, for P.E., and one of my higher need children took a fancy to her, and sat on her lap, unattended, and even showed her love by farting on her! It made her giggle, thankfully. I had visions of teen girl storming out!
If we were having chai I'd mention that I had actually been dreading the P.E. malarky, since we had a year of no dchanging, with children coming in, on their sports clothes, on the day of P.E., plus, with so many of these children, they ahve been at home more than at Nursery, so the level of independence has been lacking. However, and it's a big, however, they surprised me! Out of 27 there were 4 who we didnt change, due to severe needs and risk of melt downs, and all the others, bar 3 were pretty good, needing minimal help or guidance, to follow instructions, and get ready for P.E., then change back, after! It will be interesting to see if any of them managed to swap clothes, though. I will find out today, no doubt, if a parent comes up with randomitems that their child came home in, that wasn't theirs! Still, I have reiterated, many times, the need for names in all clothes, and shoes, so if there is a swap that can't be traced… it's not our fault!
If we were having chai I'd say we finally had our first Cricket free week for the first time since April, and it was bliss! Mind you, had there been a match, it would have been cancelled as on Saturday, the heavens opened, and boy, did it pour!
If we were having chai I'd tell you that we are well on the way to getting those last bits and bobs ordered for the house. We were due to get carpets cleaned, on Saturday, and the guy turned up, but his machinery was too high voltage for our fusebox! Apparently an issue with newer fuse boxes… but, he is coming in a week with a slightly smaller machine, which will still do the job, fingers crossed! We have a coffee table ordered, too, and looked at wardrobes for the kids rooms, and the spare room, too. It's getting there, Peeps!
If we were having chai I'd  say that if you read my blog over the last few days, you'd konw that the whoe petrol fiasco is still going, but hopefully this week, will ease off. Also there is that small matter of my blog reaching 500K views! Taht is half a million of them! It has really fired me up, and I want to get back in the writing saddle, 100% as soon as I can! Thank you, everyone!
If we were having chai I'd leave you, again with an image of Sonu Singh, as he tried to convince me that it is time to stop reading, and start stroking him!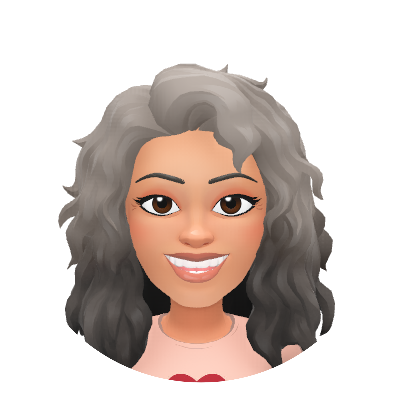 This week, it's a busy, but hopefully productive one. Monday sees the fitted wardrobes being installed in our bedroom, and on Wednesday, new carpets in our room, and Lil Man's one. And on Thursday, oh, I am so excited, because my favourte author, and all round wonderful soul, Amanda Prowse is coming to my school to read her newes release, which is a picture book, illustrated by her brother, Paul Ward Hall, to three year groups in my school! I can't wait to share some photos!
And while you're here, did you sign up for my mailing list? I am in the middle of writing an exclusive Chickpea Curry Lit story for my subscribers, and there will be news, tips and even recipes! You know you want to join… go on! Click the pic below to sign up!