"Do not wait to strike til the iron is hot; but make it hot by striking."

William B.Sprague
Thank you, Spidey, for a thought-provoking one, this week.
This week I finally broke up for the school summer holidays. It's been a heck of a year, as you know if you have been following me. The first full one in school after two disrupted Covid years. The first one where I got Covid.
This meant that, despite me trying to get off the mark, writing has come a poor third to my work life, and real life as a wife and parent. (I am sorry to those of you who are patiently waiting for the next book!)
But, I am fully aware that we have to make certain things happen if we want them too.
Like knuckling down and getting words typed up, and a first draft finished within the next couple of weeks.
I am inspired, but my energy levels have been so low, I haven't been able to devote the time and brain power to finishing the story.
So, this is where the above quote hits the nail on the head.
I knew I was going to need some time to refresh myself, so I aimed to not write for a couple of days. Instead, I wanted to rest, and read, get ready, then write.
That lasted all of 7 hours. Because something inside was telling me I could write, and do it now. I could push my own boundaries, seeing as I am not in school right now, and kickstart my flow.
So that is what I did on Wednesday, the first day of my break.
I wrote 750 words.
750 more than I had thought I would, which is a start.
Then on Thursday and Friday nearly 2k poured out on each day.
I am writing this on Saturday evening, and so far another 1k has hit my screen. Who knows, there may be more.
This a crux moment in the story, where things are coming to a head, and there is so much I want to write. I feel like this one, the story of Sunny and Milan, Book 2 in the Rishtay Series, will end up as an epic saga if I am not careful!
But, do you see what I did?
I struck, despite my iron not being hot, and I really did heat it up myself! The word count written this weel is 7 k so far. The total is 87k now, and there are still around 8.5 chapters to write!
Dear God, don't make this a 100k story!! (Or maybe do. I hope whoever reads in will want it to go on fo a bit longer!
(Note to self – you do realise half of this will go in the editing ruthless cut stage?!)
So, do you believe in taking the bull by the horns, yourself?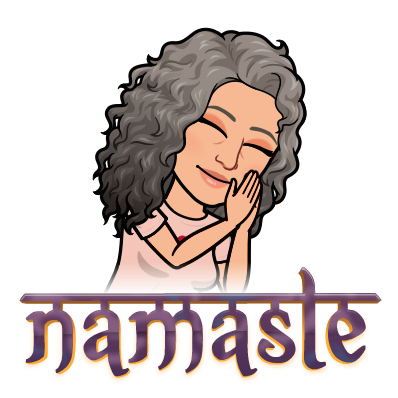 Wishing you a wonderfully peaceful Sunday, Peeps!