"Happiness is the best makeup."

Drew Barrymore
Thank you, Spidey, for a great quote!
This kinda follows on from yesterday's SoCS post.
Yesterday I posted a poem I write about accepting ourselves for who or what we are and not trying to make ourselves look different to please the rest of the world.
I'm not a make-up person at the best of times. I get far too hot for make-up, and it ends up sliding off my face before long…
Sure, I'll add on a little slap if we are going out, but especially now, as I feel my skin not being as smooth as it was, and the eyeshadow I used to apply with ease, getting caught up in those creases, or happy lines around my eyes, I find myself looking at my reflection in the mirror, and wondering, "Do I really need that? Who am I putting this stuff on for?"
Because I'm more than happy without it.
I like to have my eyebrows in order, and no one needs to see me with a light 'tache on my upper lip, but other than that, what you see is what you get.
I no longer dye my hair, so the greys coming through show that nature has embraced me.
The smile you see will light my face more than any make-up would.
And you would see that I am genuinely happy. (Whiskers, double chin, grey hair, and all!)
So, ladies, are you one who needs their mascara and lippy to feel confident when you go out, or do you embrace the natural you? And gents, how do you feel about your appearance?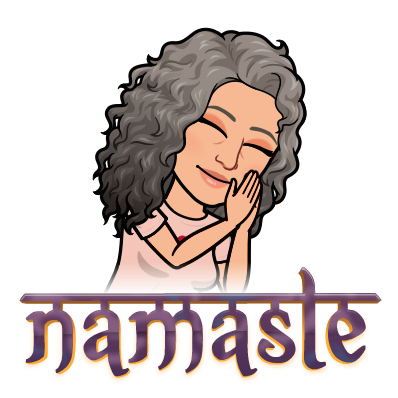 Wishing you a wonderfully peaceful Sunday, Peeps!