Aaand, it's Monday again! Where does the time go?
I'm just grabbing my Green tea, which is my first brew of the day. Got yours?
(Adding a little #JusJoJan to the prompt, with the word Endurance by Destiny. Thanks Linda!)
If we were having chai, I'd start by saying that the start of this year has been productive, but also, Oh, My Goodness, was I shattered by the end of the week! I took it extra easy on Monday, knowing I'd be back at work on Tuesday, but there never seem to be enough days to mentally prepare yourself for the start of term!
If we were having chai, I'd tell you that school though it was only four days, it was busy. There were plenty of meetings needed, as is the norm for the start of term, as well as sickness abounding, with all these bugs, and the new Covid variant, plus Strep A… One of my classes was stricken with low attendance, the other very healthy. Still, it was lovely to see all the children again. It may only be two weeks, but my, don't they grow in that time? But I was so tired by Friday… I needed the weekend, and a blank one, at that!
If we were having chai, I'd say that I have been working on a few things, which I hope will help me with my Word Of The Year – Strength – and all I hope to achieve with it being the backbone of my thinking. The first, which I mentioned in a post last week, was regular exercise. So, (not so) Lil Man was tasked with creating a simple plan for me to help build my core strength and tone my muscles, and maybe lose a bit of weight! He's doing his BTEC Sport and has transformed himself over the last year or so, so I do trust him… I think! He has me on a programme of light weights three days a week. Nothing too long right now. It takes around 20-25 minutes. We are doing a "Push/Pull/Legs" programme, and in between, I'll try walking or using the treadmill once in a while, as well as getting the hula hooping going, too, for my waist. I am here to announce that I managed my first week! Yes, there will be a battle of wills as I say, "Don't push me, I'm your mother!" He responds, "Well, I'm your PT, so you have to listen. Give me ten more reps!" I think he's enjoying the power trip… But, this time, I'll give it to him. It is some quality time with him that we have been lacking the last couple of years, and I miss my boy. Can't believe he will be turning into an adult this year! And this is where my #JusJoJan prompt comes in handy, as I hope I am able to keep my endurance up and do this!
If we were having chai, I'd proudly tell you that I have written each day of the year so far! Whether it was 10 words or 1000, I have added to the WIP for book three every day, and I feel pleased with myself. Keeping up with the #JusJoJan challenge this month will also encourage me to get back into the regular writing habit, so next month, I may not blog daily, but I will get used to taking myself off to my writing space and getting words down! I have added around 4k to the draft since New Year's Day!
If we were having chai, I'd have to mention a book I am currently reading a little each day. It is Menopausing my Davina McCall, and it is a game changer. I am lucky that I managed to have the conversations with my GP, and they have put me on HRT to combat some of the symptoms I have been feeling, but there is so much more in this bible, not only for the women embarking upon that time of their lives but also for the family, partners, other females in the family who will experience this too, at some point. A brilliant, informative read.
If we were having chai, I would need to mention my darling, Sonu Singh. He's had to get used to the house being a little quieter in the daytime as we all head off to school. At least he has Hubby Dearest working from home, but he does miss us all, too. He makes up for it in the evenings, lazing on Lil Man's bed with him, or being my kindle holder on the weekends, as I have an early morning, or an afternoon read. Bless my lil kitty!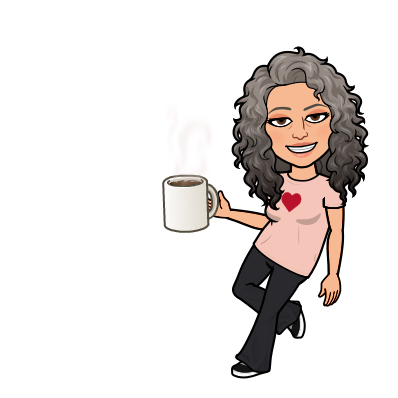 This week is definitely back to the usual grindstone. A full week at school and a vet appointment for Sonu Singh on the weekend. He's going to love us. I hope I can keep up with the training and my writing, too… fingers crossed! 🤞🏽🤞🏽
And while you're here, did you sign up for my mailing list? I am in the middle of writing an exclusive Chickpea Curry Lit story for my subscribers, and there will be news, tips and even recipes! You know you want to join… go on! Click the pic below to sign up!