November is usually a tough month, filled with Parents Evenings, assessments, observations… Who knows what this November holds, what with us in lockdown mark 2, with schools still open? I'm planning on working my way through my TBR pile… it's teetering, and as many as I manage to read, I seem to top up, as well!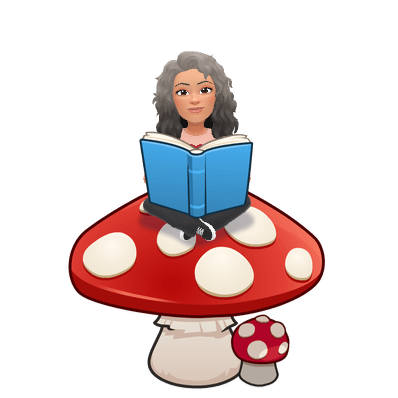 The Lucky Dress by Aimee Brown
My rating: 3 of 5 stars

A cute story of mixed messages, then righting wrongs, all with a lovely dress thrown in (though I almost wish there was more about the dress, in the story!)
Emi is our hapless heroine, who lost the love of her life, and fiancé, Jack, on the eve of their wedding, to not one, but two women.
With her best friend Lisa, and Lisa's husband, Josh, she ups sticks and leaves life as she knows it, recreating her life in a new town.
Only to find that being a cafe owner means that you might not just pile cakes on a plate, but also pile pounds onto your body.
Then her twin brother is getting married, a wedding she has to attend. Only, it's to her ex-fiancé's sister.
AWKWARD!
What follows is a tale which swings from a story based in the past, to the present timeline.
I really sympathised with Emi, but, I was rooting for Jack, too, to be honest!
Lots of fun characters and a quick, easy read, with a feel-good factor, though a tad overly dramatic, at times.

The Choice by Claire Wade
My rating: 4 of 5 stars

Now, I'm not a dystopian fiction fan, by any means, but when I read the blurb for The Choice, my interest was piqued.

I've tried my hand at The Handmaid's Tale, and it wasn't for me, but this: It involved cake, chocolate, and all things sugary, being taken away from a whole nation of people, by their elected Prime Minister, Mother Mason.
Mother.
The one you should always be able to trust.
Should you?
Olivia is a wife and mother of two. Previous to the new regime, she was a lauded baker. then all she held precious to her was under threat unless she gave up her passion.
Enter a life of calorie counting, mandatory weigh-ins, rationing and secular scheduled exercise.
With no sugar, fat, or anything luxurious, even for a treat.
Until she finds out about an undercover group and initiative, that has been running, to try and take down Mother Mason.
What Olivia wouldn't give to just be able to bake, once in a while…
That's a life I would hate, but let's be honest, the way our health and
wellbeing is being affected, in the modern world, it isn't even an idea too far fetched…

I found this to be a delightful mix of dystopian and chick lit. It was a great way to break into the world of dystopian fiction: there wasn't that same dark, heavy feeling as I read, even though there were moments, that showed the serious negative impact that this lifestyle had upon the masses.
And the Shame Boxes. Think modern-day stocks for those who made the mistake of eating wrong, or for failing to hit their weekly exercise targets.
And there was cake.
Thank God for cake!

The Healer by Christoph Fischer
My rating: 4 of 5 stars

I've read a couple of other books, by Christoph Fischer, which were in a different genre to The Healer, but I know I enjoyed them, so was sure the same would be the case for this.
And I wasn't wrong.
The book takes along the journey of healing, concentrating on Erika, a hard-nosed businesswoman diagnosed with the late stages of pancreatic cancer.
She finds an infamous healer, by the name of Arpan, who was renowned twenty years before, for healing suffers, then it was like he disappeared from the face of the earth.
Arpan is recommended to Erika by her personal assistant, who helps her to find where he is hidden, and she goes on to convince him to treat her.
There are so many twists and turns within this, from the scepticism of those who don't believe in any kind of healing that isn't scientifically proven, to the actual storyline, and the connections that arise.
Oh, and the ending!
A good read.

Simran by J.K. Memmi
My rating: 3 of 5 stars

I picked this book, as the title is the name of someone dear to me, and the blurb sounded extremely interesting.
The story is set with a dual timeline, where we see the main character, Simran as a young woman, going through the motions of arranged marriage, against her inner wishes, but to please her parents, and then a few years later, we have Simran, living in Holland, obviously tormented by happenings over the last few years.
The story was very interesting, and though some may seem extreme, the story echoes other real-life stories out there, with family honour, deceit, the power of money, and heartache.
As I said, a very interesting story, but the reason I couldn't rate higher was that I feel that the writing could have been a bit better. I struggled with some areas, but the story, itself, kept me going.

A Summer to Remember by Sue Moorcroft
My rating: 4 of 5 stars

What a lovely, feel-good (in the end) read!
Clancy needs to escape. Right now.
After finding her fiancé in a rather compromising situation, beamed across a conference call, then being made to look the bad guy by her partners at work, and forced to leave, Clancy takes refuge in Nelson's Bar, a small village where her wayward cousin Alice has shares in a property and business, that just happens to need a caretaker.
Except there are a few little issues: the back story as to why Alice has this half ownership to the Roundhouse and its cottages, and the other partner, Aaron.
There are ups and downs, conflicts, broken hearts, mended hearts, family clashes, and a huge heap of romance too.
I really enjoyed reading this, and will be sure to look out for some more Sue Moorcroft books in the future!
Love Offline: Looking For Romance In Real Life by Olivia Spring
My rating: 3 of 5 stars

Emily is living her life through social media.
After a humiliating break-up, her confidence has been shattered, and there is no way she wants to step out of her protective bubble, preferring to stay in, scrolling through all the filtered and edited photos and posts out there.
In steps Chloe, her best friend, firmly living in the pre-social media area, determined to drag her friend out of her dating and social life rut.
What follows is a story of rediscovery of real life, love, disappointment, and not always believing what you see.
I had fun reading this story, showing that life really doesn't revolve around a screen, and it also highlights how damaging Social Media can be.
As I read, I was pretty sure of what the twist and the ending would be, but it was still a pleasant enough read.
Ants Among Elephants: An Untouchable Family and the Making of Modern India by Sujatha Gidla

Unable to rate this book fully, as I wasn't able to finish it.
I was encouraged to get this book, as the idea of a story about the Untouchable caste in India appealed to me, but, unfortunately, it was the writing that made me find it hard to continue.
I wanted this to be a personal story. Instead, it felt like a historical blow by blow account of a particular family's life, and unfortunately, it wasn't written in an engaging enough manner to hold my interest. I was expecting to be plunged into the life of the girl, and how she dealt with the stigma of being born into the untouchable caste. It may happen further in the book, but even after skim reading all I found was political stuff, not the heart-rending story I was going for.
I feel disappointed as I really wanted to enjoy this book.

An American Marriage by Tayari Jones

My rating: 4 of 5 stars


Such a buzz was there, about this book, that when it came out, I got it on my Kindle, then it sat there, as I had so many others to read.
I finally got to it, this week, and well, wow.
An American Marriage is not an easy read, by any stretch of the imagination.
Roy is a Black American man, who has risen above humble roots by sheer hard work, with the support of his family.
Celestial is a Black American woman from a family who are considered well settled, never having had to want for anything.
They get together, after a couple of meetings, years apart, and marry.
By some horrible twist of fate, and being in the wrong place at the wrong time, Roy finds himself in prison, for a crime he didn't commit.
The story is told in snippets, from both Roy, and Celestial's point of view, and a little later in the book, from the view of Andre, Roy's college homey, and Celestial's childhood friend, and the person who originally introduced them.
This is a book about relationships, injustices and the difficulties of rehabilitating into society after incarceration.
I can't say I liked or disliked any of the characters. They were normal people, sucked into an abnormal situation.
The prose is beautiful, and I felt a pull of emotions, throughout, especially when reading the exchange of letters between Roy and Celestial, while he is locked up.
As I said before, not an easy read, but a very poignant one.
Well Met by Jen DeLuca
My rating: 4 of 5 stars

What a fun read!
If you like a little Shakespeare, you'll love the underlying Bard-connections to this romance that wouldn't go amiss as one of old Will's original plays!
Emily has come to stay with her sister to help her with recuperation after an accident. Perfect timing as she wrestles with her own grief at her five-year relationship breakdown.
She gets roped into joining a summer faire, to please her niece who wants to take part, but can't without adult supervision.
There are plusses and minuses.
The plusses? A bunch of new friends, bring able to enjoy one of her loves; Shakespeare, and a kilted hunk
The minuses? Having to dress up as a wench, change her name to Emma, and that moody form filler Nazi.
A lot of fun, a little naughty, but plenty of romance!

Well Played by Jen DeLuca
My rating: 5 of 5 stars

I read Well Met and was excited to see that a sequel, Well Played, was out too, so I downloaded asap and devoured it.
Now I'm gutted that I have to wait until the fall of 2021 to read Well Matched!
This time we are still within the Renaissance Faire setting, but the focus of Well Played is on the other wench, Stacy, or Bernadette.
A single woman in her late twenties, Stacey is still living with her parents, kind of. In a small apartment above their garage. Her own foray into independence, and getting out of her small home town was cut short when her mother fell ill, and she was needed.
Since then, she's been in her old surroundings, unable to move, stuck in a dreary job as a dental receptionist. The only lights in her life, her cat Benedick, and the annual Renaissance Faire that she has been a part of since it started.
Her love life is nothing to write home about, apart from a couple of fumbles and snatched nights with a hunk from one of the travelling acts that come to the fair.
In fact, a drunken night, and reminiscing those fumbles causes her to send an ill-fated message, leading to months of texts and emails, building up to a fantastic reunion at the next faire…
Or will it be?
I loved diving straight back into Willow Creek, all the characters and the excitement of the local Faire, as well as wedding preparations for two of the residents.
Stacey struck me as a great character in the first book, so to read a continuation from her view, was a dream.
I won't go too far with descriptions, but her messaging amore is built up to be a dream come true partner, and though there are twists, he is everything a woman could ask for!
Fantastic read, and a good build-up for the next one.
Fall 2021, hurry up!

Cheek to Cheek by Renee Conoulty
My rating: 4 of 5 stars

My first foray into Renee Conoulty's writing, and this short story, Cheek to Cheek, has definitely whetted my appetite.
A lot happens in a very short space of time. I almost wish it was a longer story, but then again, I know another book precedes it, so I should really go and get that…!

Saddled – Once a Week at Woody's, Book 1 by Linda G. Hill
My rating: 4 of 5 stars

It's been a while since I've read something with a high steamy factor, and Linda G. Hill didn't disappoint!
Sandra works for the local condom company and has a bit of a problem with the support staff, who aren't impressed with her decision to implement a 'no romance in the office' rule.
Michael is a temp, working at the same office, trying hard to make a mark, by weekday, and stripping by weekend at Woody's.
It's inevitable.
He's hot. She's hot.
But they can't do anything.
Because of that stupid rule!
Saddled is a fun, light-hearted read, with, as I mentioned at the beginning, plenty to get you hot under the collar!

And there you have it! My November list of books read. My TBR list has reduced(ish) but I'll be back to reading arcs next!
Which one tickled your fancy?